The oh-so-gorgeous actress Priyanka Chopra Jonas posted a wonderfully adorable picture of her and Malti Marie Chopra Jonas on her Instagram stories on September 6, 2022. No exemption applies to Priyanka Chopra Jonas, a Bollywood star who recently became a parent in Hollywood. For those who are unaware, Priyanka and Nick adopted their first child, Malti Marie Chopra Jonas, via surrogacy. Malti had to spend 100 days in the NICU because she was born prematurely. Malti's mother, Priyanka, has been savouring every second she has with her child now that she is completely healthy and fine.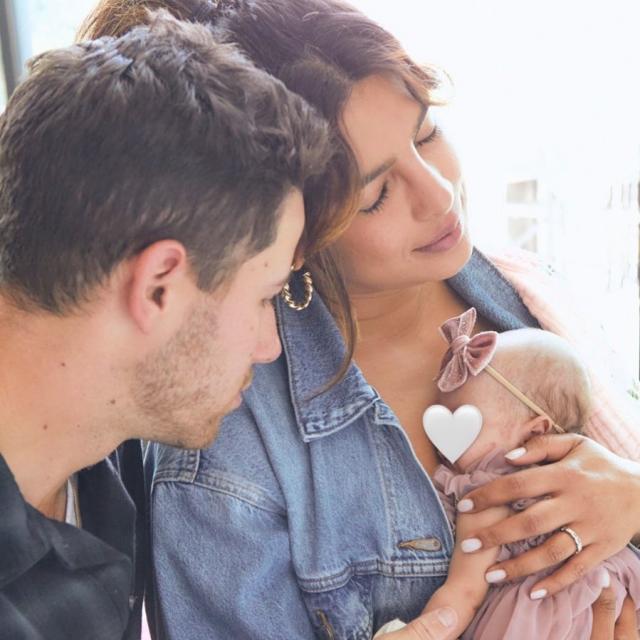 Priyanka Chopra just posted a very adorable photo of herself and her daughter, Malti Marie Chopra Jonas, on her Instagram stories. We all felt our hearts melt in an instant as we saw the mother-daughter pair in the precious photo sharing a sweet moment together. Outside of her residence in Los Angeles, Priyanka Chopra Jonas was pictured reclining on a couch and carrying her daughter Malti in the air with both of her hands. The infant girl was gorgeous in her diapers and cute headband. Priyanka Chopra captioned the photo she shared with it: "My whole (heart emoticon)."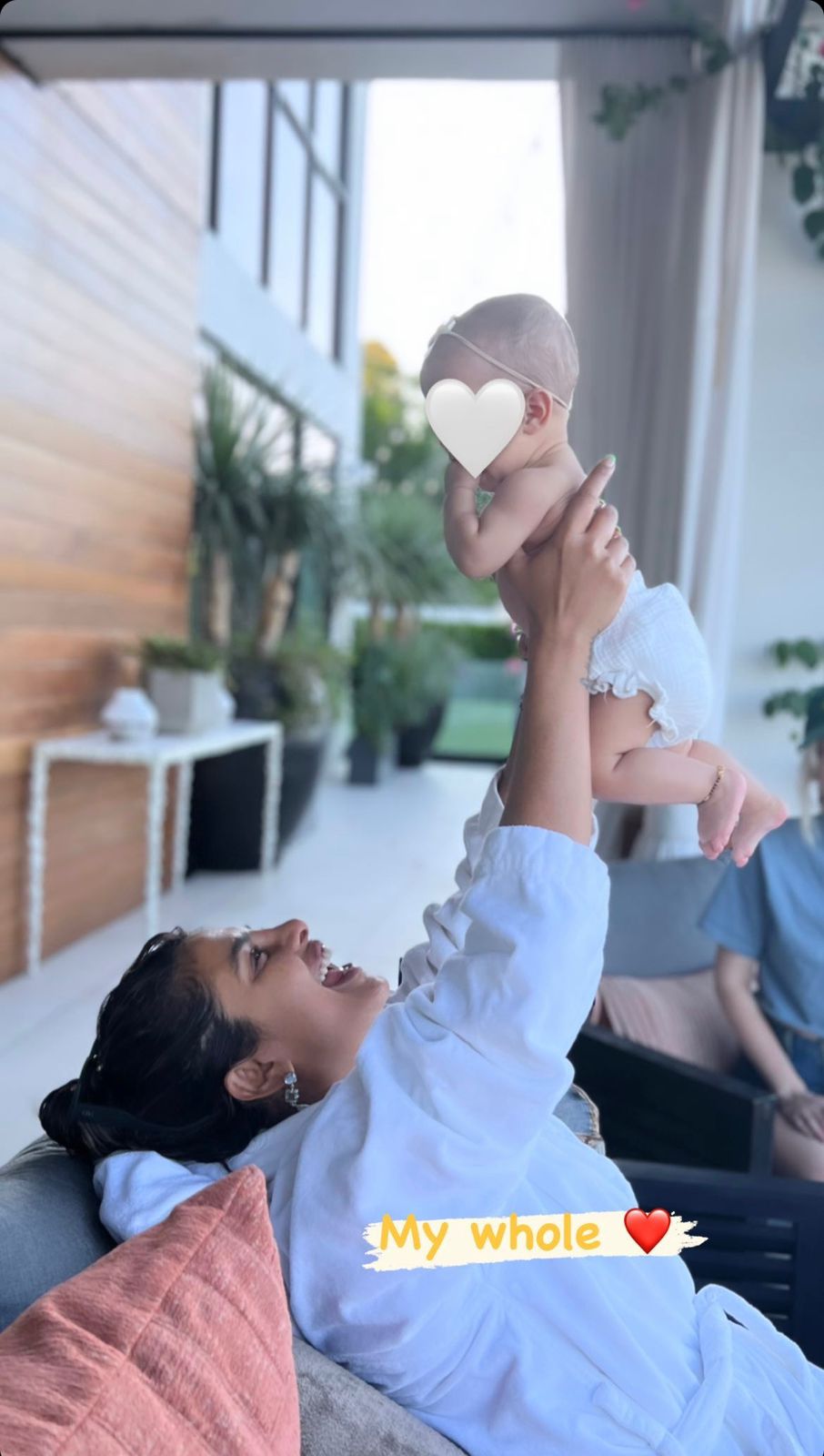 Famous diva Priyanka Chopra Jonas published a family photo on her Instagram stories on August 7, 2022, with her husband Nick Jonas and their kid Malti Marie Chopra Jonas. The three-person family could be seen relaxing by the pool in the lovely image. While Nick wore a pair of orange-coloured patterned boxer shorts, Priyanka looked stunning in a bikini. While spending time at the pool with her parents, their little munchkin looked the prettiest. The devoted mother, however, took care to cover her infant girl's face with a heart emoticon.
A charming video of Priyanka Chopra Jonas' infant daughter, Malti Marie Chopra Jonas, had already delighted her devoted fan base. Malti, who was wearing a pink gown and a matching hairband, could be seen being held by the adoring mother in the video. Being a desi at heart, Priyanka made her infant daughter dance to the song Sasural Gendha Phool. Check it out: "Saturday mornings be like."
The adorable exchange between Priyanka and her infant daughter, Malti, has us drooling nonstop!