Priyanka Chopra and Nick Jonas shares pictures from their 'Desi Style' Holi Celebrations
The new parents in town Nick Jonas and Priyanka Chopra also celebrated Holi away from India. The global superstar PeeCee is known for keeping her Indian traditions alive in the west. The actress has often been spotted performing many Indian traditional rituals at her home in LA. Whether it is a house warming ritual or playing Holi, it seems that Priyanka is enlightening everything about India to Nick.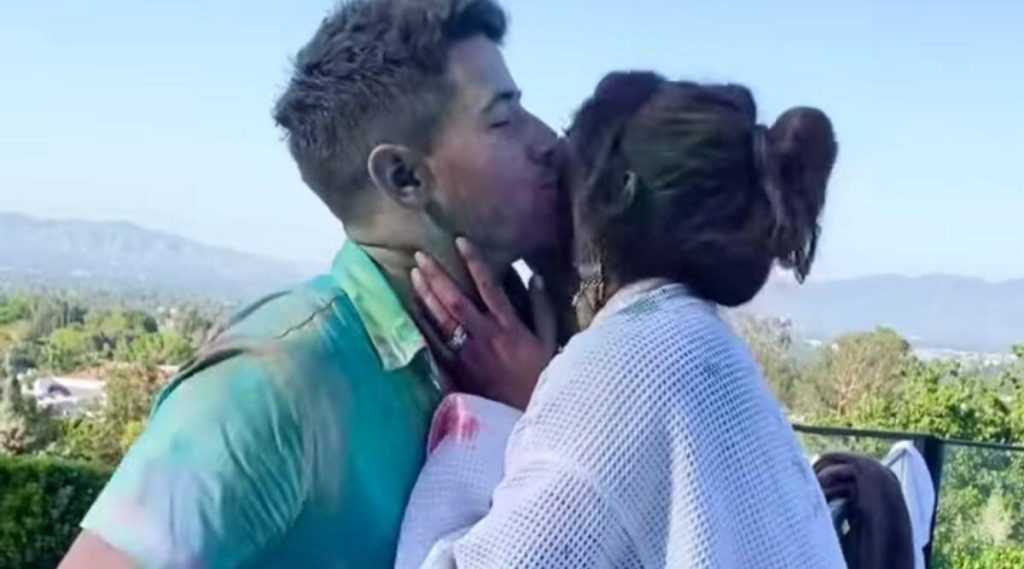 The Holi party organized by Nick and Priyanka looked so much fun exactly the way it is here in India. The 'Desi Girl' took to her Instagram handle to share pictures of her holi celebrations. In one of the video, Priyanka and Nick could be seen rubbing colour on each others face. The duo can be seen completely covered in organic colours and throwing water at eachother.
View this post on Instagram
Priyanka shared the series of pictures with a heartwarming caption in which she mentioned that being able to play Holi and find joy amid the pandemic is a blessing. The actress also mentioned that Nick loves Indian festivals and traditions and that he enjoyed it to the hilt.
In another video, the close friends and family of the couple are seen enjoying their time at their holi celebrations. Likewise, the couple had also celebrated Diwali together at their apartment and the fans and family of the couple applauded them. "It's good their kids will get to know about both the cultures," wrote one netizen. "Wow, Priyanka knows how to show our Indian traditions in western countries," wrote another user.
For those who don't know, Priyanka and Nick had got married in the year 2018 at Umaid Bhavan palace with Mehrangarh Fort.