Neha Kakkar And Rohanpreet Singh's Post Wedding Ritual: Bride And Groom Fight To Grab The Ring: Video
Neha Kakkar and Rohanpreet Singh got married a few days back and are definitely having a blast together. Their wedding sure had a lot of fun rituals and was a great affair to look at. Now, we have a new video from their post-wedding ceremony where the bride and the groom have a contest of grabbing the ring from a plate full of water, rose petals, and some milk. Well, you would definitely want to check out this video to see the awesome chemistry that the two share.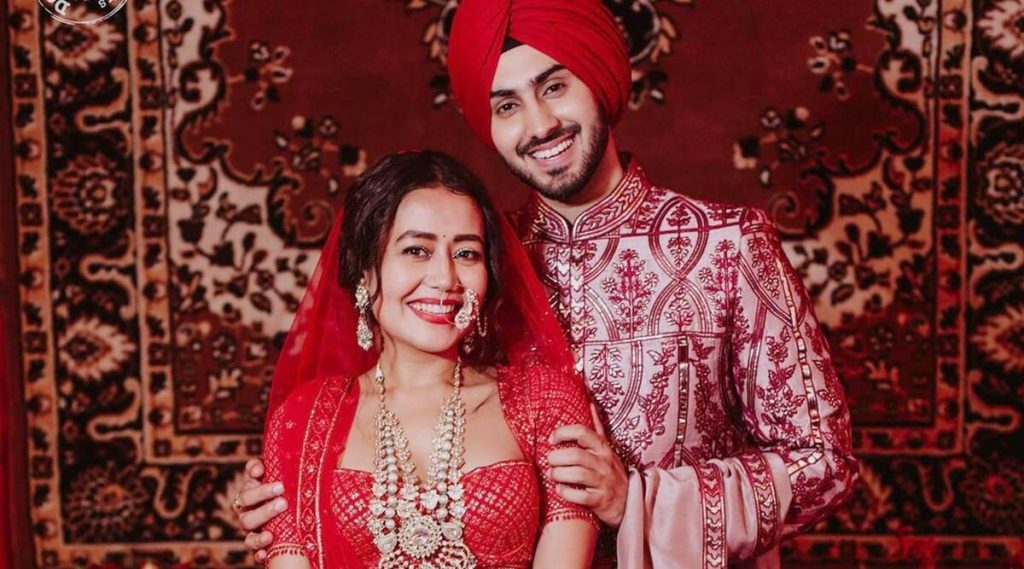 A video featuring their 'gaana rasam' and the fun games that take place after it, has gone viral on social media. In the video, Rohanpreet's family could be seen supporting their daughter-in-law Neha Kakkar to find the ring as it is being said that whoever wins this ceremony, he/she has an upper hand in their relationship. And in the end, we could see Neha Kakkar finding the ring and screaming loudly, in joy.
Click here to watch the video.
Neha Kakkar and Rohanpreet Singh have also been sharing pictures and cute videos from their wedding, and they are an absolute treat for their fans. Recently a video shared by the couple shows them in the backseat of a car as they recreate their own song 'Nehu Da Vyah'.