"My Films Have Contributed In Changing Mainstream Cinema," Says Bhumi Pednekar
Bhumi Pednekar started in Bollywood with the pathbreaking role of Sandhy, an overweight girl determined to make her way in life, in the movie Dum Laga Ke Haisha. She made sure that everyone loved her performance and shed all that weight gained for the movie to start shooting for other roles. Although she hasn't done those glamorous roles like the A-listers, she is certainly an actress whose movies have changed the mainstream cinema. And the actress also believes in the same thing.
On the first anniversary of her critically acclaimed and successful film 'Saand Ki Aankh', Bhumi Pednekar opens up about the incredibly challenging task at her hand to become a woman in her 60's for the film. She said, "I think SKA, in terms of difficulty where the physical work was concerned, was quite high because the make-up was specialized and that was honestly very tough to be in. Through that experience, the make-up was so harsh on the skin to a point that I had burnt my skin and I had a very major allergic reaction! Cracking the body language and playing a character which is way older is always a challenge too. So, I think physically it was a lot tougher than all my films."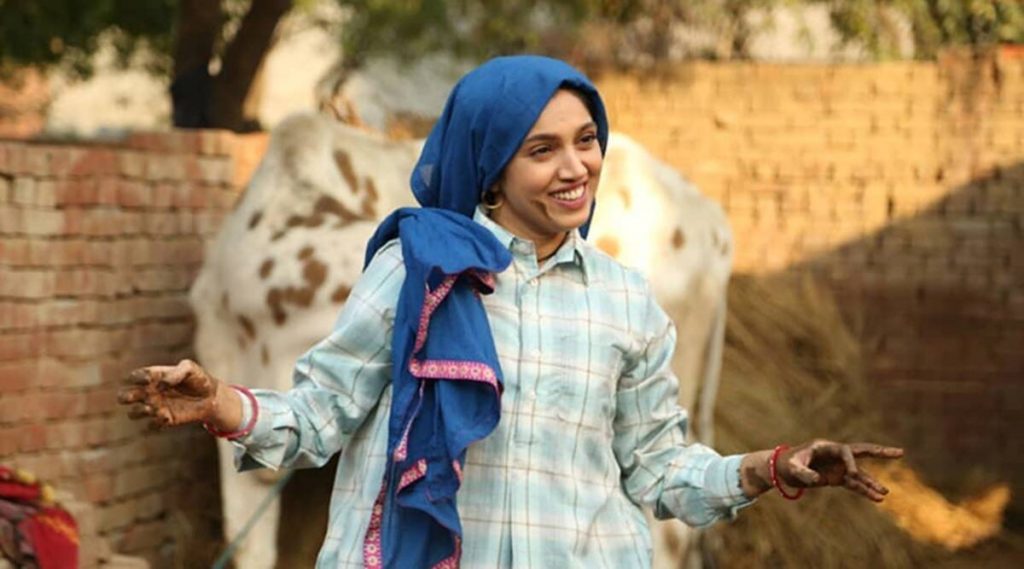 Bhumi Pednekar adds, "Emotionally, SKA was one of the most uninhabited that I've ever been life. The film was so energizing and I think playing that role was a spiritual cleanse for me because the dadis have done so much in life, achieved so much for their community. They are so loved by everyone and to be able to show facets of their life on celluloid with a film like SKA is a special moment. We were trying to create something beautiful and I thank people for their love for the film. The collaboration was so great between Tushar, Tapasee, Nidhi, I, Reliance and the entire cast."
Bhumi is happy that she has contributed towards changing the definition of what is now seen as mainstream cinema through her progressive, edgy and clutter-breaking films and roles. "I don't know if my cinema is offbeat. I definitely feel the definition of mainstream cinema has changed tremendously over the last 5 years where my films have contributed towards that change. I'm really happy about this because that's what artists are meant to do," she says.
The young actress adds, "So many fantastic actors before me have done a tremendous job to pave the way for this change too but there is a certain momentum that the so-called unconventional cinema has caught onto which hasn't happened in such frequency earlier. I feel these days the audiences are looking for work which is entertaining along with high content and I think my films kind of give that. So, I have managed to create a space for that and myself and I thank GOD for that," she says.