Neetu Kapoor Reacts To Son, Ranbir's Wedding With Alia Bhatt, Reveals 'Shaadi Hogi To Pata Chal Jayega' Checkout!!!
Bollywood rumour lovebirds, Alia Bhatt and Ranbir Kapoor's wedding has become a controversial issue. Ranbir's mother, Neetu Kapoor responded to the reports about the same. The whole nation is thrilled to watch the grand wedding of Alia Bhatt and Ranbir Kapoor. Although the elation is valid only if the reports and rumours about Alia Bhatt and Ranbir Kapoor's wedding are true. But both the couples and their individual family members still have neither agreed nor denied the wedding reports, but that hasn't hindered the excitement of their huge fanbase.
According to the reports, Bollywood couples, Alia and Ranbir will tie the knot on April 17, 2022, at RK house in Chembur, like Ranbir's parents, Neetu Kapoor and Rishi Kapoor. Once in a while, we get new updates about the wedding, and we are hoping all of them to be true. Recently, Ranbir Kapoor's mother, Neetu Kapoor responded to her son's wedding rumours.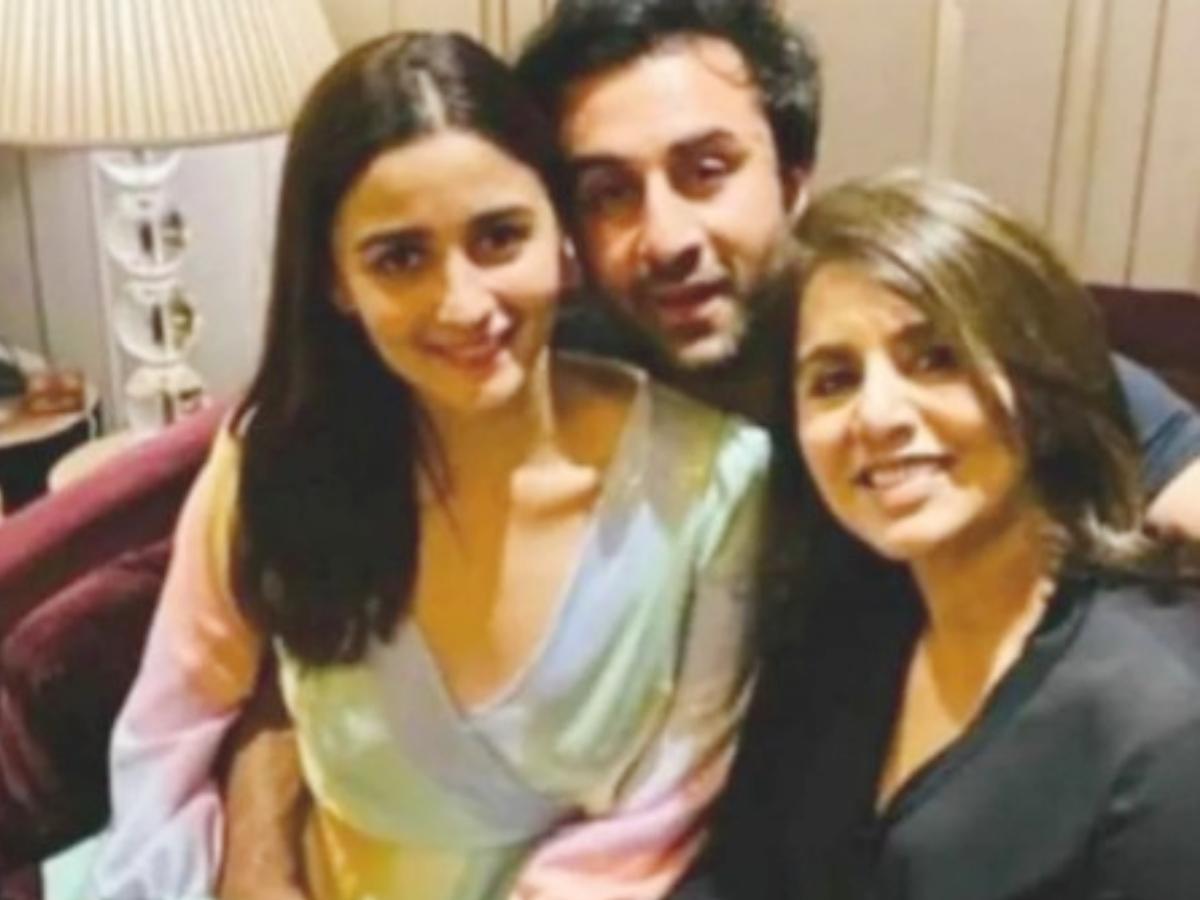 In a chat with India Today, Neetu Kapoor reacted to his wedding reports with the Bollywood actress, Alia Bhatt. The adoring mommy stated that she has been seeing such headings and reports for a long time now and added that even she is confused about it. Expressing that people will get to know about Ranbir and Alia's wedding, Neetu Singh stated: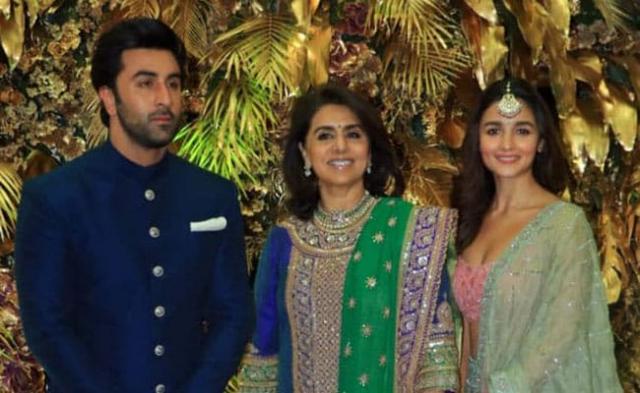 "Main to do saal se shaadi ki khabar sun rahi hoon..kya pata main yahan show host kar rahi hoon aur wo peeche shaadi kar lein…waise itni saari dates aa gaye hain hai k Main bhi confused hoon…media se roz naye dates pata chal rahe hain.. agar shaadi hogi pata chal jaayegi."
This is not the first time that Neetu has refused the reports about her son, Ranbir's wedding. On March 31, 2022, Neetu was captured in Mumbai, when one of the paparazzi questioned her when she was taking her bahu home. Without saying anything about this, Neetu Singh Kapoor made a hand gesture indicating that only God knows that.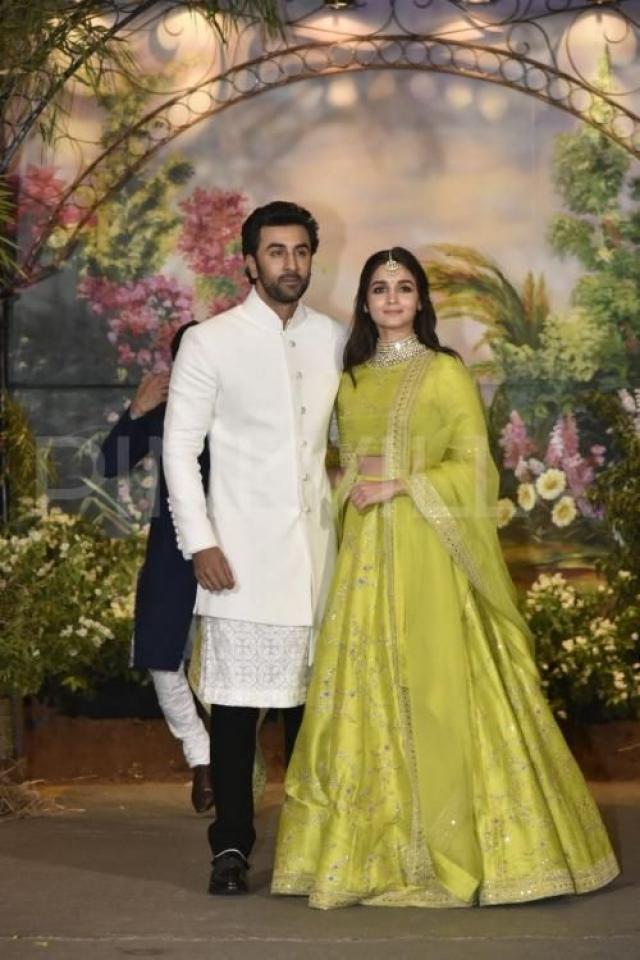 A few days ago, we stumbled upon a picture of Neetu Kapoor and Rishi Kapoor's reception invites that went viral on the internet. The card had the R K Studios symbol at the top, and it had disclosed that Neetu and Rishi reception had taken place on January 23, 1980. The invitation on the card could be read as: "Mr and Mrs Raj Kapoor request the pleasure of your company on the auspicious occasion of the marriage reception of their son Rishi (Grandson of Late Mr and Mrs Prithviraj Kapoor) with Neetu (Daughter of Mrs Rajee Singh)."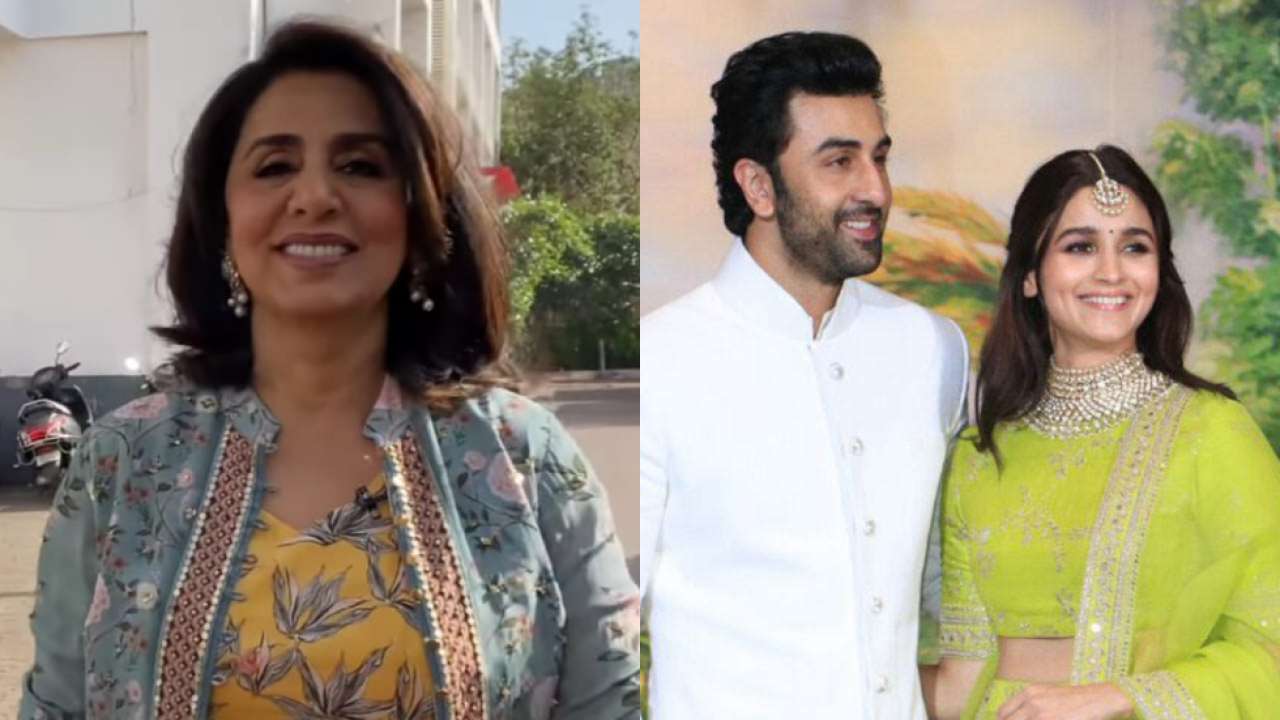 Actress Neetu Kapoor shares a genial bond with her to-be-bahu, Alia Bhatt, and undoubtedly she's going to be a friendly mother-in-law.