Mira Rajput Praises Hubby, Shahid Kapoor For His Performance In 'Jersey', Latter Actor Calls Her 'Wingman'
Mira Rajput Kapoor shared a post on her Instagram handle and gave a review of Shahid Kapoor's 'Jersey'.Now, Shahid's film Jersey was released, and Mira Rajput Kapoor gave the best review. She heaps of praises on her hubby with lauds and precious words and poured her love on him. Mira is often active on social media platforms.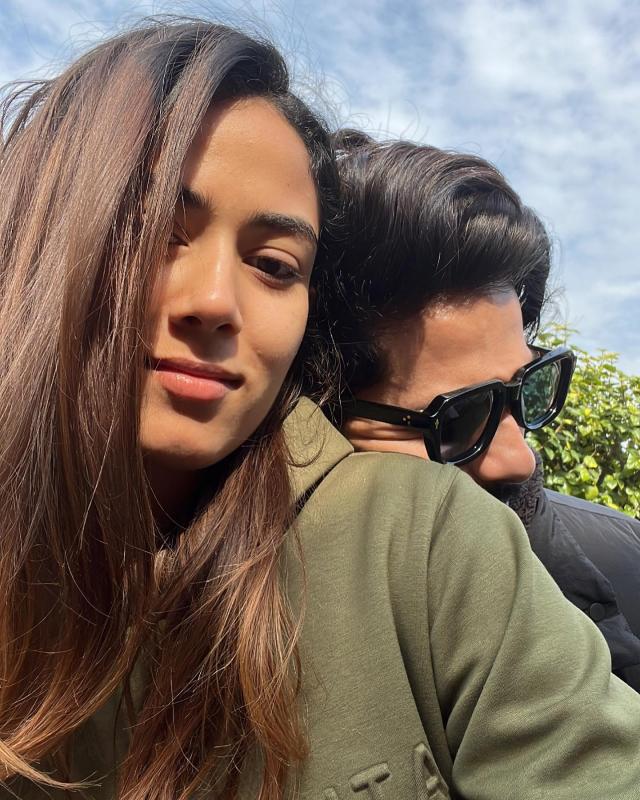 And after watching her husband Shahid Kapoor's performance in the film, Jersey, she couldn't hold herself from praising him. She shared the poster of the film on her Instagram stories and atop it, she wrote: "You are magic @shahidkapoor. It's been a long journey till the end of this 'Test', every innings brought a new twist. But you knocked it out of the park!"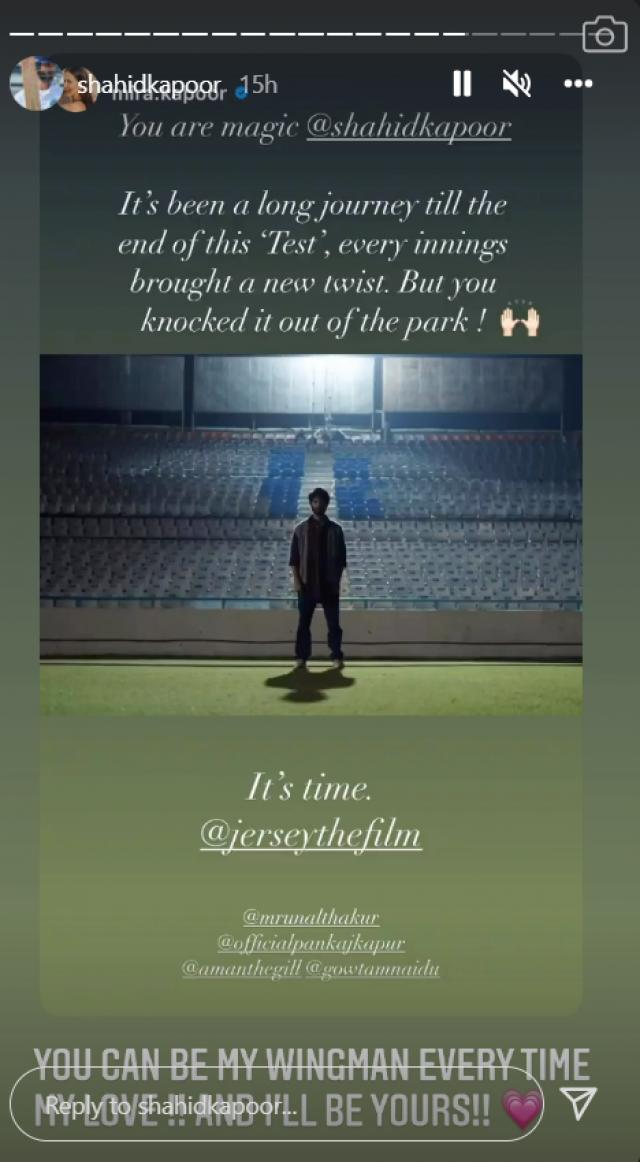 After seeing this, her husband Shahid responded in the most adorable way possible. Shahid Kapoor reposted the story on his own Instagram stories and wrote a heartfelt note dedicating it to his wife. Calling her his 'wingman', he wrote: "You can be my wingman my love!! And I'll be yours!!"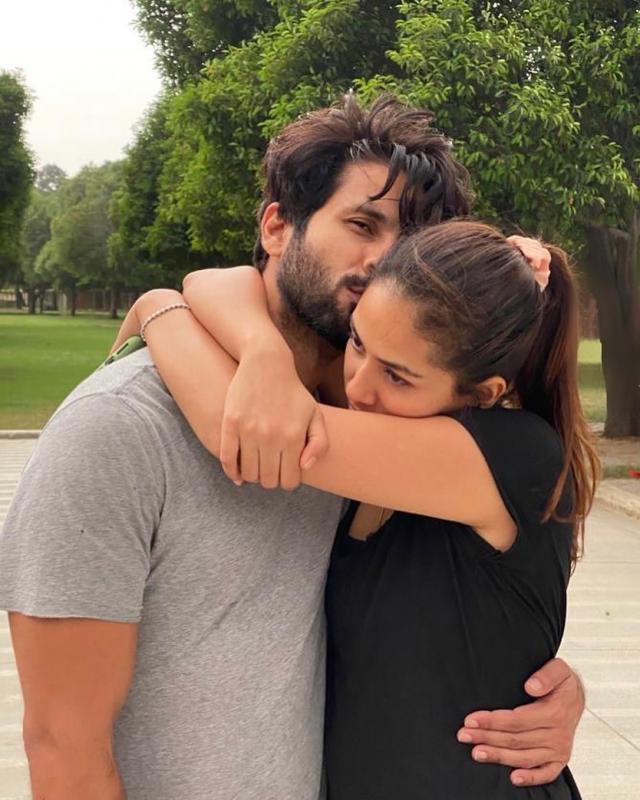 A few days back, Mira Rajput Kapoor had shared a post on her Instagram stories and had reshared a post at first shared by her husband, Shahid Kapoor from his recent photoshoot and had compared him to smoking hot coffee. In the pictures, Shahid Kapoor had looked debonair as he had donned a subtle cream-coloured shirt and had paired it with olive-coloured trousers and sunglasses. While sharing the post, Mira had written atop it: "Grande Latte Extra Hot."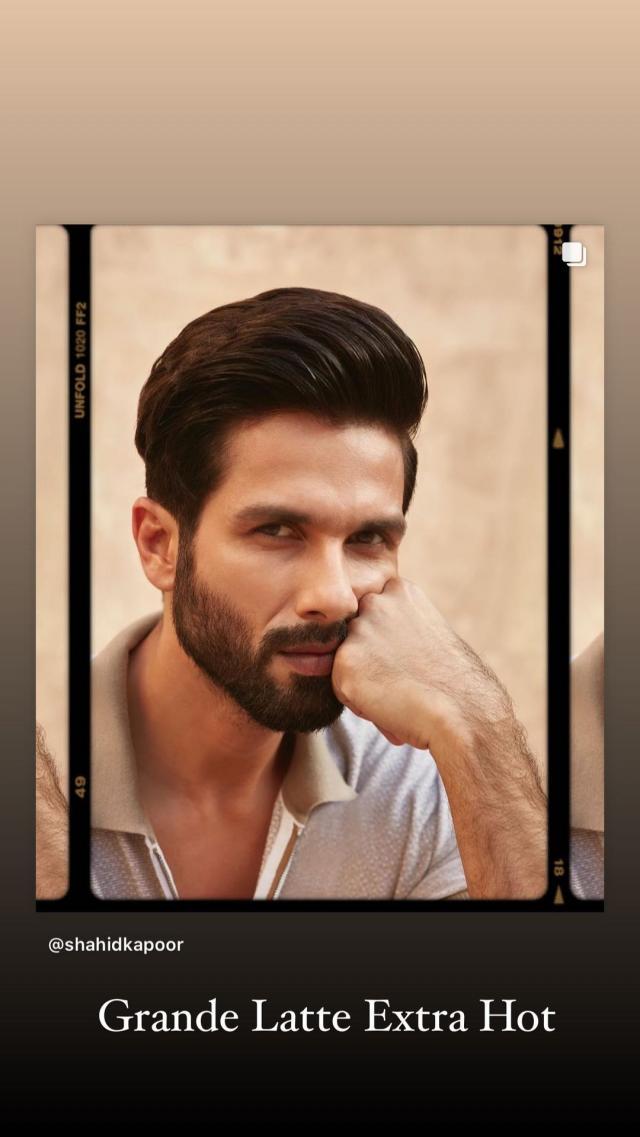 In an interview with Mid-day, Shahid Kapoor had revealed how his wife, Mira had responded after watching his film, Jersey. Speaking about the same, Shahid had revealed that she had cried for 15 minutes and that had expressed everything. He had mentioned: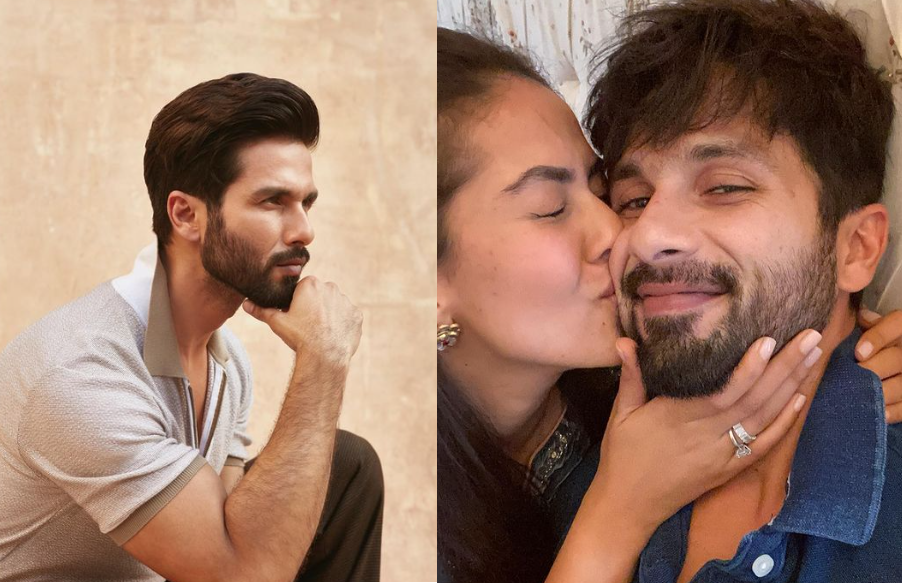 "When she saw Jersey, she hugged me and cried for 15 minutes. I think she was overwhelmed because I was playing a father in the film. To me, Jersey is the story of every married [person] in this country — all of us have dreams in our 20s. When you go on to have responsibilities and children, you sometimes give up on your passion and do the practical thing. After watching the film, Mira understood a lot about me as a person; she could understand my struggles. She connected with the film deeply."
On the professional front, Shahid Kapoor can be seen in his recently released movie, Jersey.