Malaika Arora Shares A Video Of Feeding The First Bite Of Her Food To BF, Arjun Kapoor, On His Birthday: WATCH
Recently, the lovebirds of Bollywood Arjun Kapoor and Malaika Arora are enjoying their love life with each other as well. When Arjun Kapoor turned a year older, his girlfriend Malaika Arora wrote him a sweet birthday message. One of the cutest couples in Bollywood, Arjun Kapoor, and Malaika Arora, is in Paris to honor the former's birthday.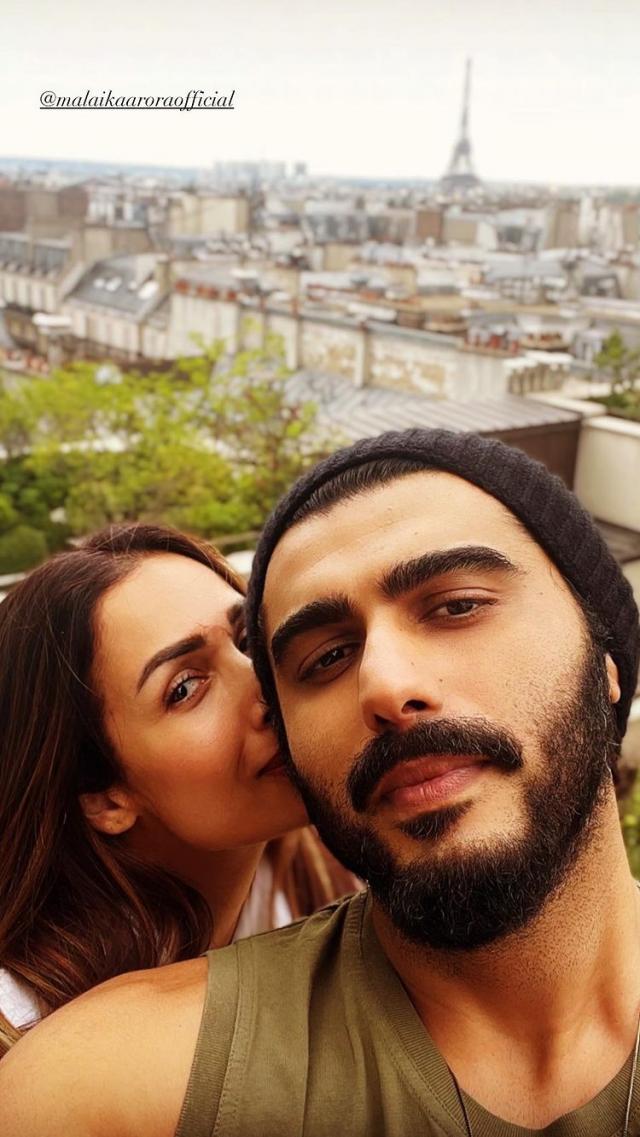 The couple's mushy images from the "city of love" have been turning heads. Malaika celebrated Arjun's birthday by posting a sweet photo and video from his party, demonstrating their undying love for one another. On June 25, 2022, Arjun shared a sweet image from their trip to Paris on his Instagram stories, showing him with his adorable girlfriend Malaika. In the photo, Malaika is seen kissing Arjun on the cheeks. Furthermore, what had us in awe was the breathtaking view of the Eiffel Tower.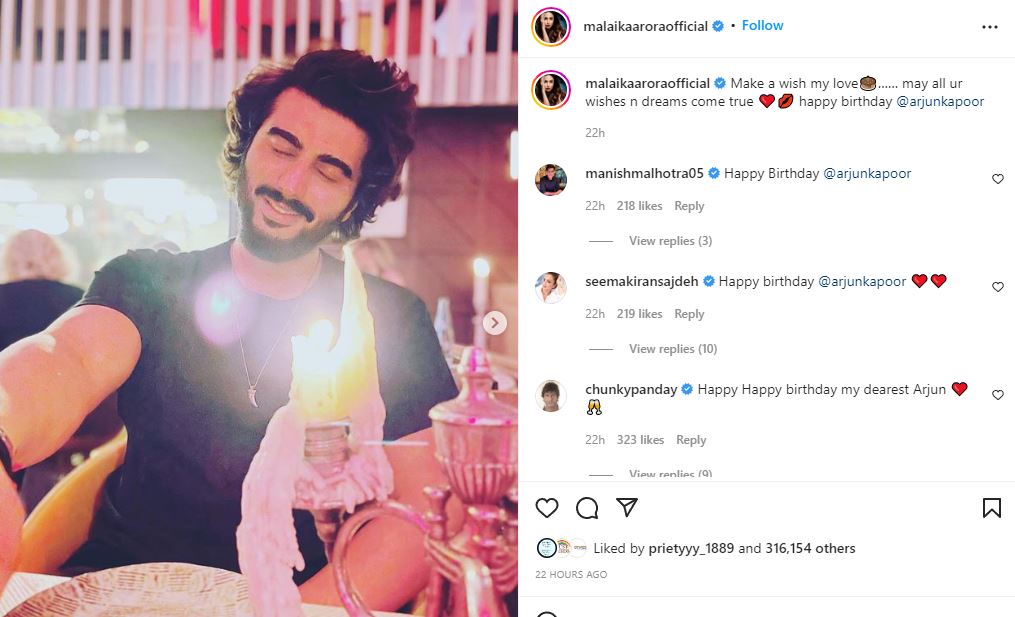 On June 26, 2022, Malaika Arora shared a lovely birthday greeting for her boyfriend, Arjun, on her Instagram page. In the first image, Arjun can be seen cutting his birthday cake. We enjoyed seeing Arjun's reaction when Malaika gave him her first bite of food in the following video. She added the following text: "Make a wish, my love. And may all ur wishes n dreams come true. "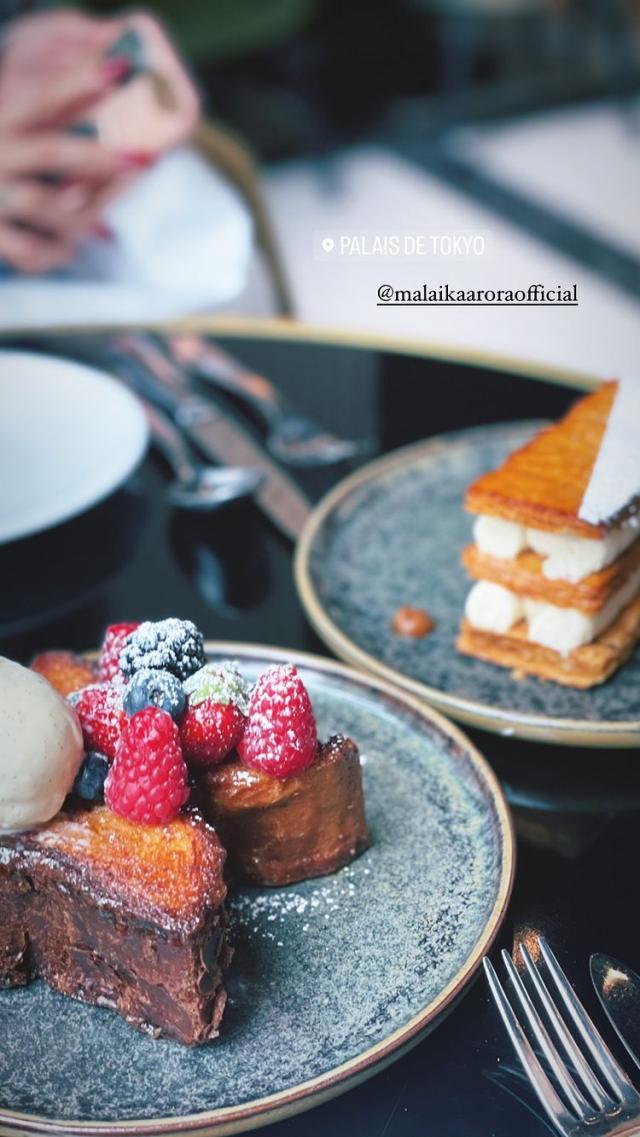 Arjun Kapoor and Malaika Arora's alleged split became public knowledge in January 2022. Arjun Kapoor had been silenced in the first image by posting a black-and-white photo of Malaika Arora. In the photograph, the couple is seen posing next to each other while sporting their most laid-back outfits. In addition to it, Arjun had written: "Ain't no place for shady rumours. Stay safe. Stay blessed. Wish well for people. Love y'all."
Immediately after seeing Arjun's post, Malaika left a comment with a heart emoji. On the contrary, her sister, Amrita Arora, had rooted for Arjun and had written, "You tell them Joon."

We adore how Malaika celebrated Arjun's birthday!