EXCLUSIVE!!! Alia Bhatt Announces Pregnancy Two Months After Wedding With Ranbir Kapoor, Posts Sonography Picture
The gorgeous diva of Bollywood, amazed the entire Bollywood and her fans today as Alia Bhatt shared images from the hospital after sharing the news of her pregnancy with Ranbir Kapoor two months after their wedding. Bollywood's most adored couple, Ranbir Kapoor and Alia Bhatt, exchanged vows in a private ceremony at their Vastu home in Mumbai on April 14, 2022, and have been together ever since.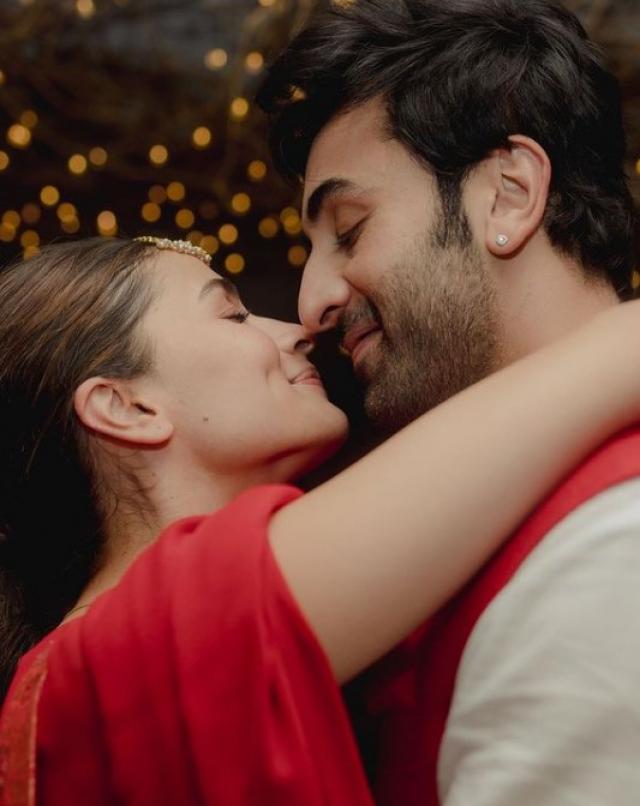 Since their wedding, we occasionally come across a precious gem from the same photos that the entire country drooled over. The most adored couple, Alia and Ranbir, are expecting their first child together, so good news is pouring down on them. Alia posted images on her Instagram account on June 27, 2022, to make the announcement. The first image was taken in a hospital, where Alia was seen having a sonogram while Ranbir stood by her.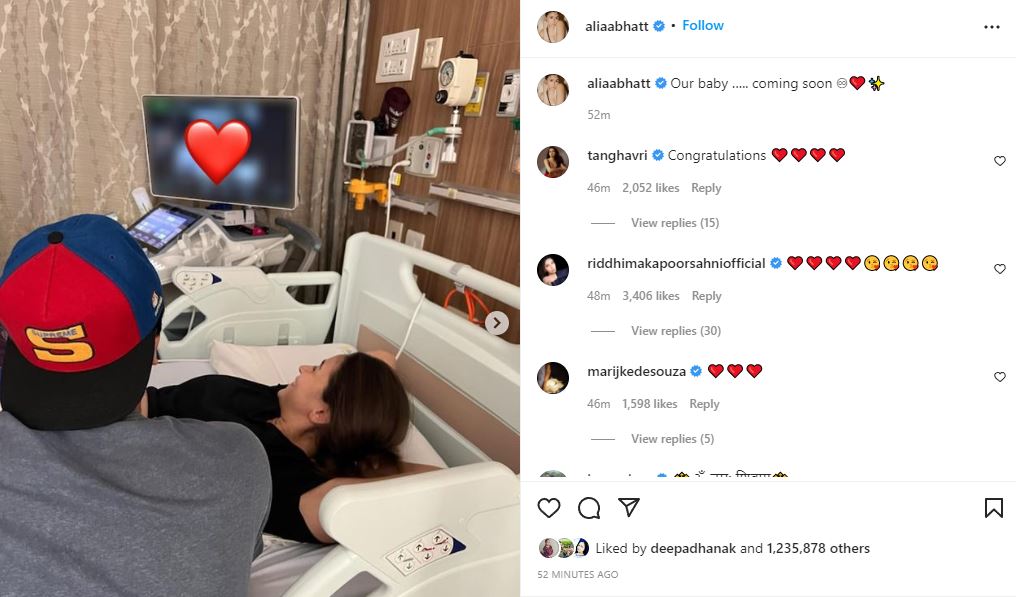 The expecting parents could be seen in the photo cutely gazing into the sonogram. A lion and lioness with their cub were depicted in the second image. Alia's captions for the images read: "Our baby ….. coming soon."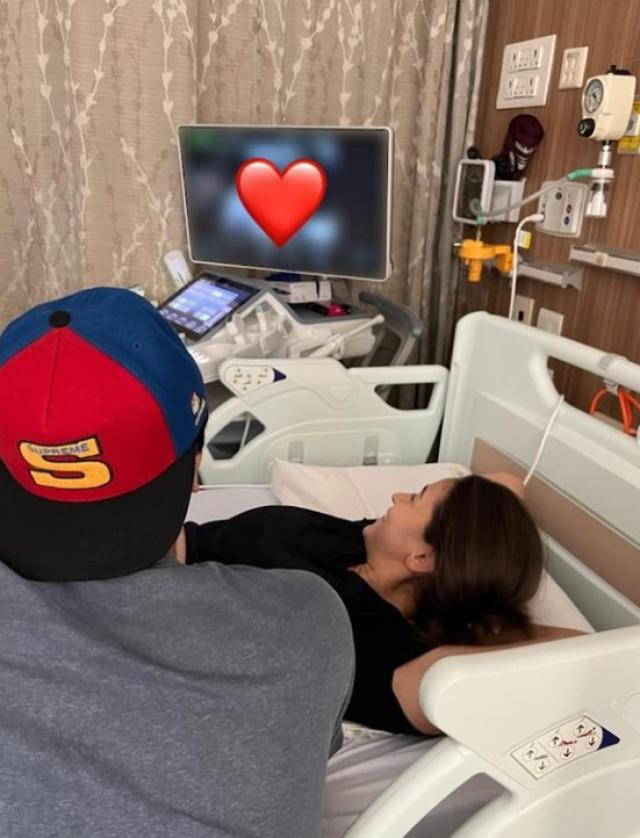 On their first monthiversary, Alia Bhatt posted some adorable images of Ranbir from their wedding celebrations on her Instagram account. The first photo showed Alia and Ranbir holding hands and gazing lovingly at each other; the second and third photos were taken at their wedding reception.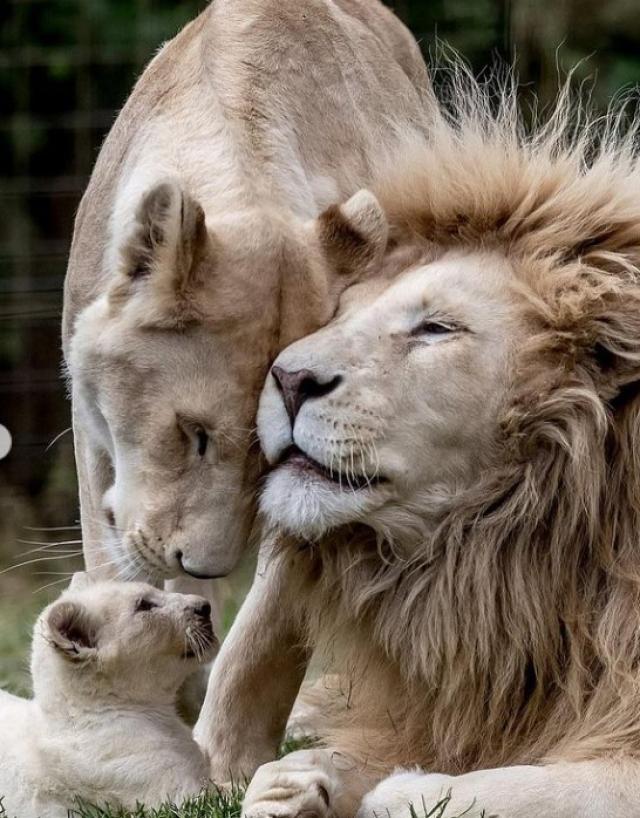 Bollywood actress Neetu Kapoor spoke candidly about Alia Bhatt and Ranbir Kapoor's private wedding in an interview with Film Companion. Neetu had mentioned the same thing, saying that the family had been preparing for the wedding for two years and that Ranbir and Alia had desired a destination wedding in South Africa. However, the couple had a lovely ceremony at their house in the end.  When asked what the highlight of the wedding was, Neetu had responded:
"Everything was beautiful. The best part was that the baarat– it went from the fifth floor to the seventh floor. We were performing bhangra on the passage, we were just going crazy. I wanted to have a ghodi (horse at baarat) and all that, but then also they felt that if the ghodi will come then the paps will come. So I said forget that. Ranbir and Alia had planned so much that 'we'll go to South Africa, we'll do a recee,' and eventually, where did they do it? At their home. Since two years we were planning we'll go here, and we were seeing pictures. We were going absolutely nuts. But this was the best, and she looked so beautiful."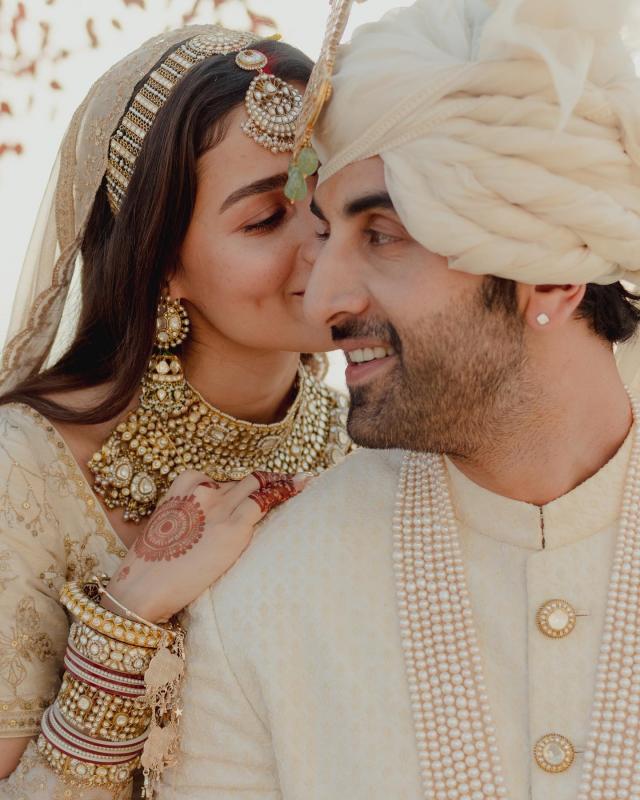 On the professional front, Ranbir Kapoor and Alia Bhatt will be next seen in their upcoming film Brahmastra.