Malaika Arora Accuses Sister Amrita For Not Being There When She Was In Her Lowest Phase: Details Inside!
Malaika Arora criticised her sister, Amrita Arora, in the most recent episode of the show, "Moving In With Malaika," for not being there for her when she needed someone to lean on. The tv show Moving In With Malaika, hosted by Bollywood actress Malaika Arora, is rapidly attracting viewers. However, because they are so entertaining, the episodes starring her sister, Amrita Arora, are always in the news. The celebrity sisters frequently have fights on the show, but they ignore their diverging views before getting into another fight.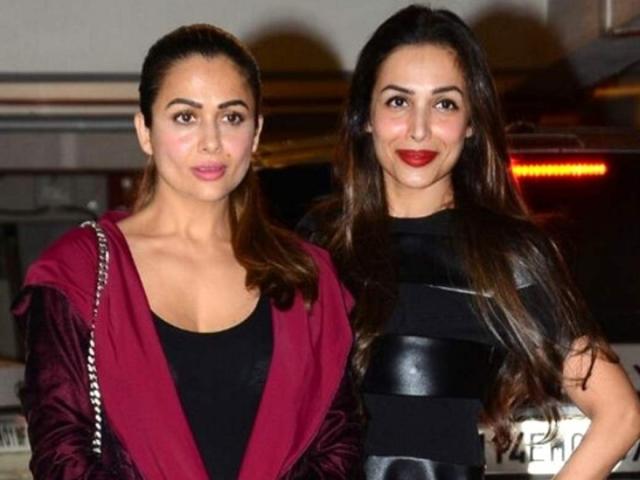 Malaika Arora and her sister Amrita Arora choose to vacation in Goa in a recent episode of the show Moving In With Malaika. Malaika, however, lost her composure while they were there when her phone disappeared from a restaurant. She yelled at the employees of the restaurant and all the other customers present, demanding to know whether anybody had taken her phone. Malaika slammed the guy who attempted to describe her phone, saying: "How do you know the colour? Did you take it or anything?"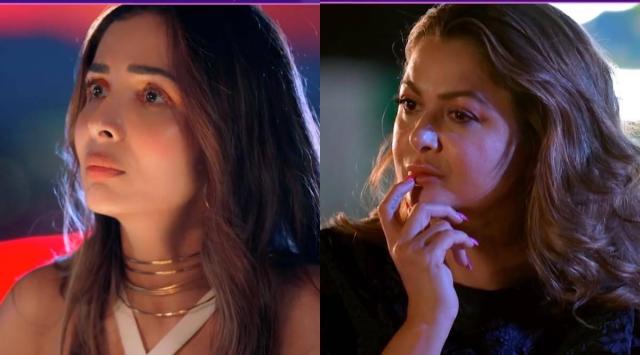 Amrita, who was on the scene and saw the situation, intervened and started looking for Malaika's lost phone. Malaika's behaviour certainly annoyed Amrita, who said that she often engages in high drama. Malaika then started criticising her sister and posed the following question, "Did you do something? Is it a prank?" However, all these accusations only made Amrita angry, and then, the bartender finally found the phone on the table the sister duo was sitting at earlier.
Malaika lashed out at Amrita and asked if she checked the table, and Amrita replied: "I did, you saw me do. You always throw me under the bus. The entire restaurant saw what happened. It was your mistake. I don't want to be around you anymore."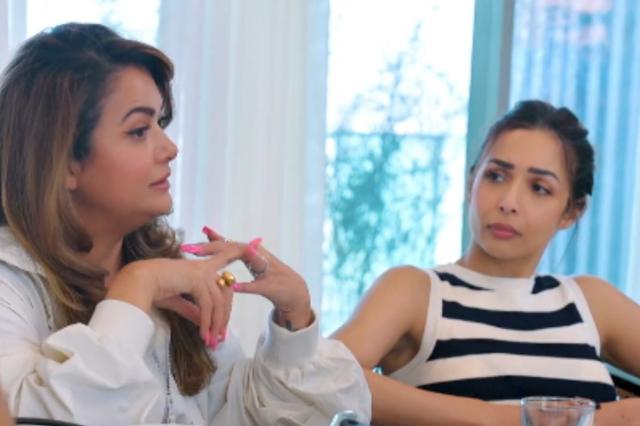 The sisters later made up, and Amrita questioned Malaika about her New Year's plans with her boyfriend, Arjun Kapoor. Malaika replied that they had planned to do something, but there was a lot going on and she was stressed out. Subsequently, things went awry as Malaika was seen engaging in yet another verbal altercation with Amrita while crying in the preview for the following episode. "When I went through the lowest in my life, I needed you the most, as my sister. You weren't there. You've been an amazing mother, wife and friend, when will you be an amazing sister?"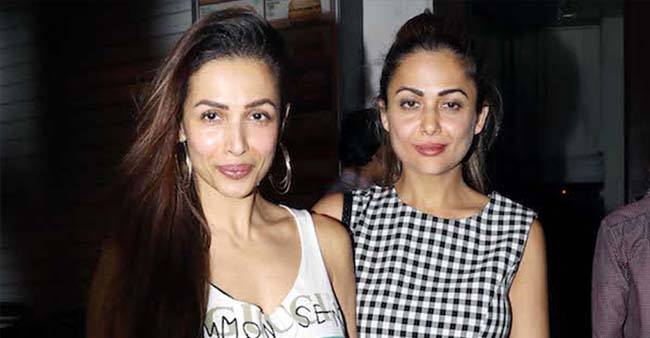 Amrita Arora scolded Malaika for making fun of her during one of the first episodes of Moving In With Malaika. She became angry at her sister for not being a little more tactful with the jokes that she told about her. She said that Malaika should have asked her if she was comfortable with the jokes even though she hadn't previously spoken up. 
Amrita interrupted her sister Amrita by stating that this is how a stand-up conversation proceeds since she was startled to hear what she was saying. Amrita responded by saying that Malaika should have first asked her before throwing anyone under the bus for the purpose of standing up.