"Lack Of Women" Netizen Points Out In Parineeti Chopra And Raghav Chadha's Haldi Ceremony Video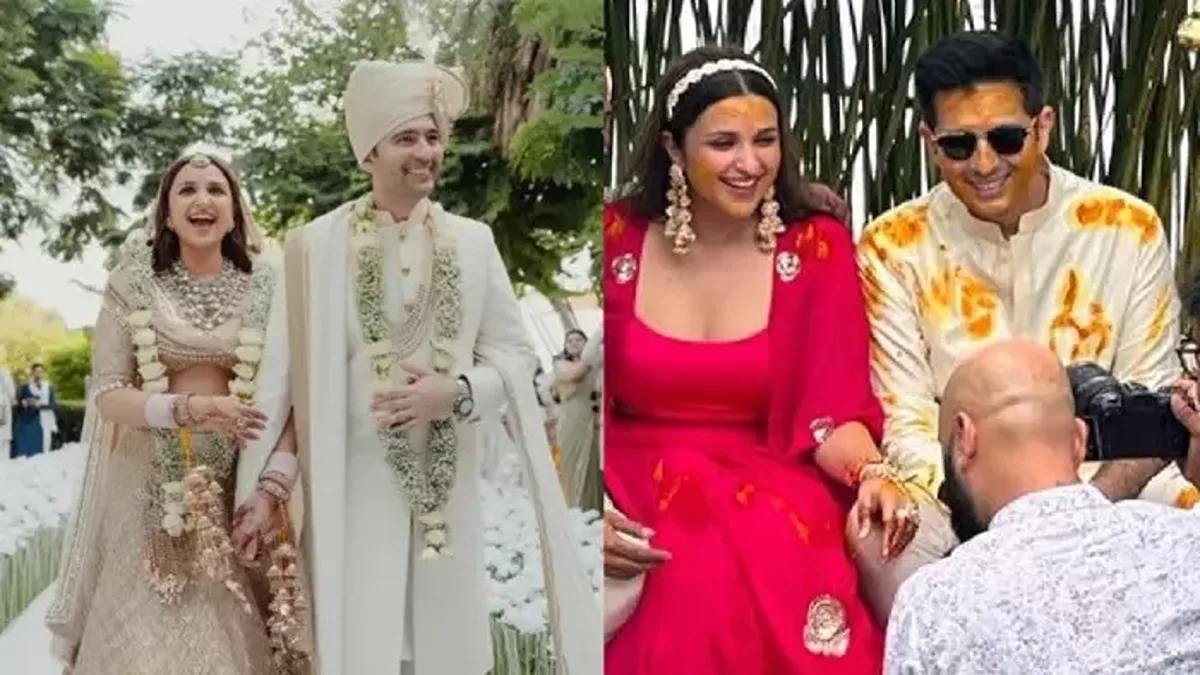 Parineeti Chopra and Raghav Chadha recently celebrated their union in a grand wedding held in the picturesque city of Udaipur. Following their nuptials, an unreleased video from their haldi (turmeric) ceremony has emerged. The clip has captured the attention of fans and onlookers alike.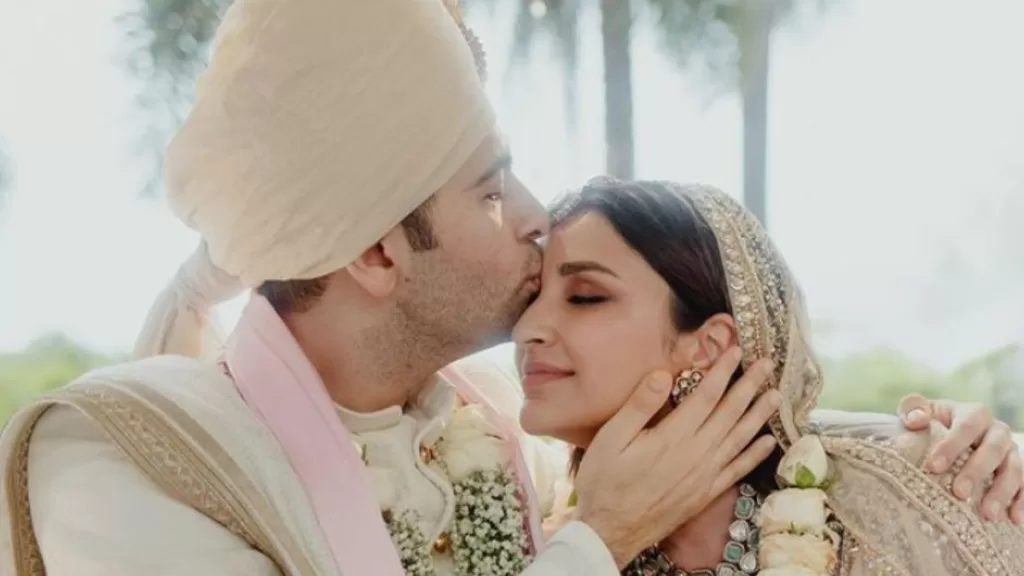 Parineeti Chopra and Raghav Chadha's Haldi Ceremony
Parineeti Chopra, acclaimed for her roles in movies such as 'Ishaqzaade,' has been at the forefront of media attention. The actress's wedding to Raghav Chadha on the 24th of September has become the talk of the town. Her wedding photographs, shared on her Instagram account, sent waves of excitement among her fans and well-wishers.
Post the wedding extravaganza, previously unseen footage from the couple's haldi ceremony has now gone viral, garnering widespread admiration for its unique charm and grace.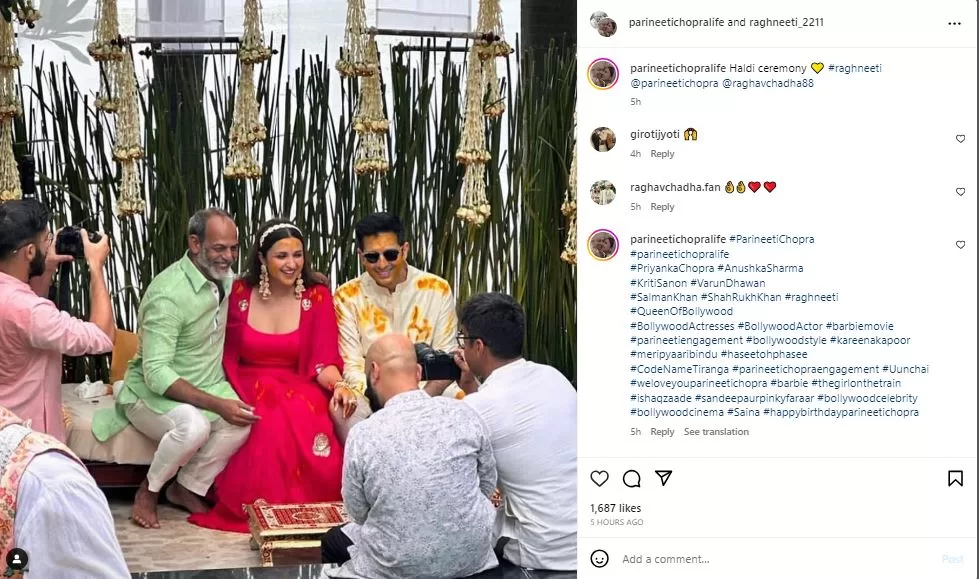 In the snippet from the Haldi ceremony, Parineeti Chopra, the newlywed bride, dazzles in an ensemble that seamlessly blends urban chic with traditional elegance. Her vibrant red outfit radiates both modern style and timeless grace. Raghav Chadha complements her perfectly in an ivory kurta, adding a touch of sophistication with stylish shades. Parineeti, now Mrs Chadha, enhances her look with exquisite earrings and a headband, letting her infectious smile steal the spotlight.
Lack Of Women
View this post on Instagram

As soon as the videos of the Haldi ceremony were circulated online opinions started pouring in. A user wrote that there was a lack of women family members in the Chadha family.
Parineeti Chopra and Raghav Chadha's wedding was an intimate yet opulent affair, graced by the presence of close friends and family. In the lead-up to their grand wedding at The Leela Palace in Udaipur, the couple garnered attention with their public appearances. Parineeti Chopra, a vision of elegance, chose renowned designer Manish Malhotra to craft her wedding attire, while Raghav Chadha's wedding ensemble was thoughtfully designed by Pawan Sachdeva.
However, amidst the celebration and admiration for this beautiful union, a netizen pointed out a concerning detail in the Haldi ceremony video. The video appeared to lack the presence of women participants, sparking discussions about gender representation and inclusivity.