Kriti Sanon Dons A Black Gown With Plunging Neckline, Netizens Troll Her Bold Choice Of Outfit: See Here!
Bollywood's diva Kriti Sanon chose a black gown for the store opening of renowned fashion designers Shantanu and Nikhil in Mumbai, and she faced backlash for the plunging V-neckline on her attire. Kriti Sanon, one of the most beautiful actors in Bollywood, never passes up an opportunity to get attention for her appearance. Millions appreciate the extraordinarily gifted actress for her sense of style. Kriti is one of the most popular Indian celebrities on Instagram, with a sizable 53 million followers, largely due to her attractiveness and sense of style. Kriti is undoubtedly an inspiration for many people, whether she posts beautiful photos of herself wearing fancy clothing or rocks comfy pyjamas at home.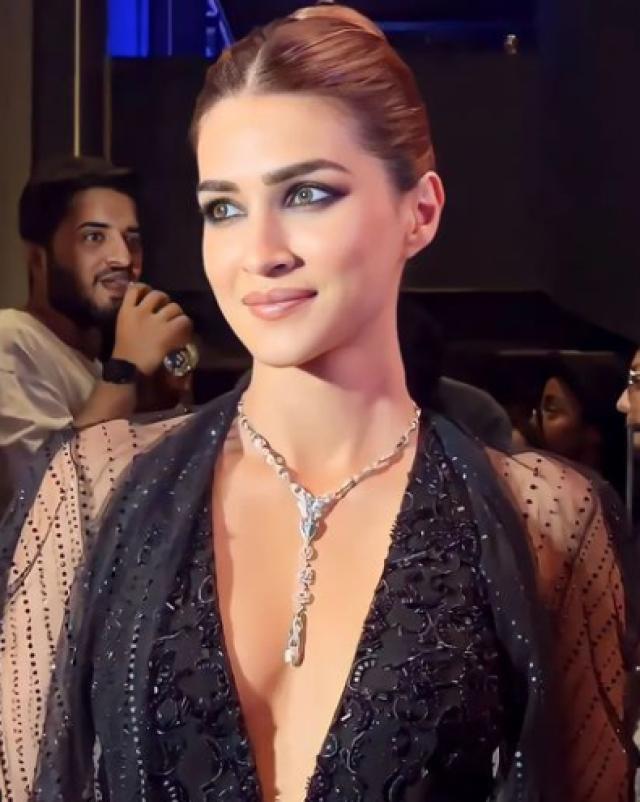 Kriti Sanon looked gorgeous in a black gown with a plunging V-neckline at Shantanu-Nikhil's store launch party
The renowned fashion design team of Shantanu and Nikhil opened a brand-new store in Mumbai on March 17, 2023. Several of the biggest celebrities and well-known figures from the fashion world were invited by the designers to attend their special day. Kriti Sanon, however, stole the show with her glamorous persona. The actress caught everyone's attention in a sheer sequined draped gown with a plunging V-neckline and gorgeous backless detailing. Kriti finished off her appearance with a sleek hairstyle, dark eye liner, glossy pink lips, striking diamond rings, and a pretty necklace. The gown also had cut-outs on both sides. Click here to watch the video.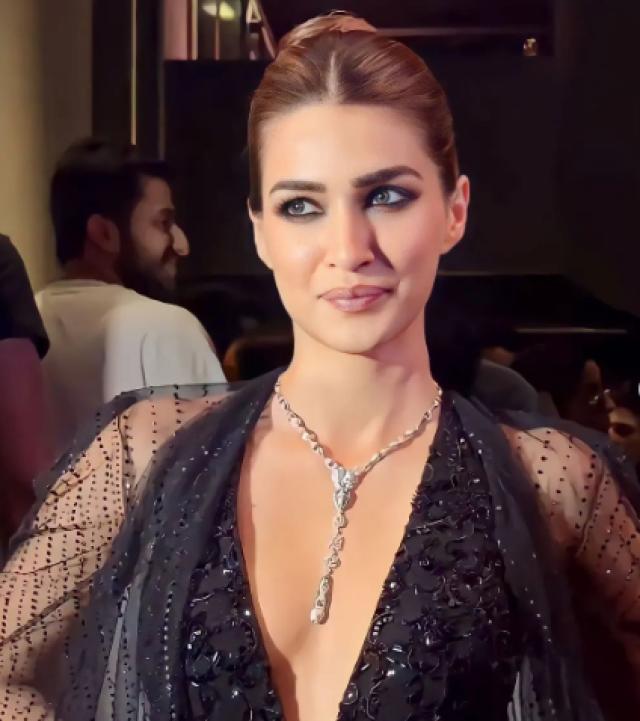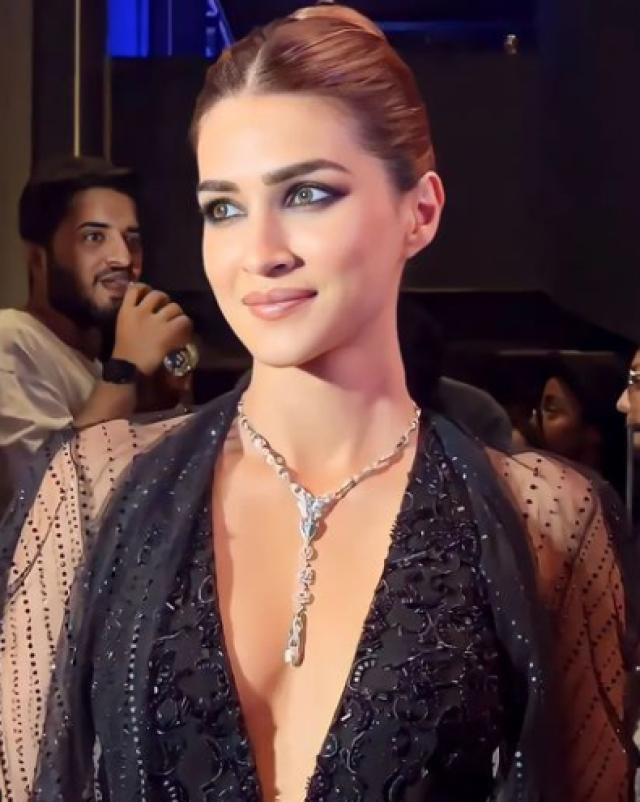 Kriti Sanon criticised by users for her plunging V-neckline gown
As soon as Kriti Sanon's photos appeared on social media, many users praised the actress for having a beautiful appearance. While some people thought Kriti stole the event, others praised her sense of style. Kriti's appearance, however, absolutely failed to impress a segment of society on the internet, who contrasted her with Urfi Javed. While one user wrote, "Urfi Javed ka asar ab logo pe chad kar bol raha hai #KritiSanon", another user slammed the actress for trying to be the next Urfi and commented, "Please don't be a second Urfi Javed".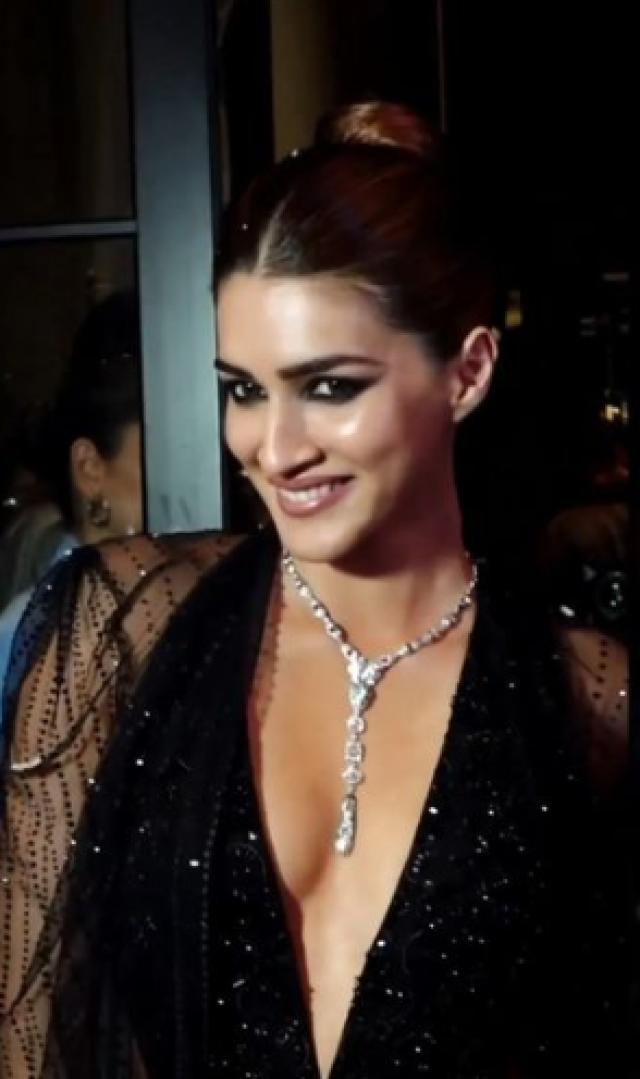 It was quite disappointing to see these remarks from internet users, but it wasn't the first time Kriti Sanon had been made fun of for her sense of style. The actress was recently spotted at the Pop Kaun movie premiere for her sister Nupur Sanon. The lovely diva rode her bike to the screening to avoid the Mumbai traffic. While she received praise for choosing a bike despite being a star, Kriti received a lot of flak for her attire. The actress was seen wearing black leggings and a bright blue bodysuit.