Amitabh Bachchan, presenter of "Kaun Banega Crorepati 14," explained why his late father Harivansh Rai Bachchan gave his home the name "Pratiksha." Amitabh Bachchan, known as the Shahenshah of Bollywood, is still going strong and enthralling audiences with his performances in high-profile films. After explaining why his late father, Harivansh Rai Bachchan, gave their home the name "Pratiksha" in the most recent KBC episode, the legendary actor is once again making news.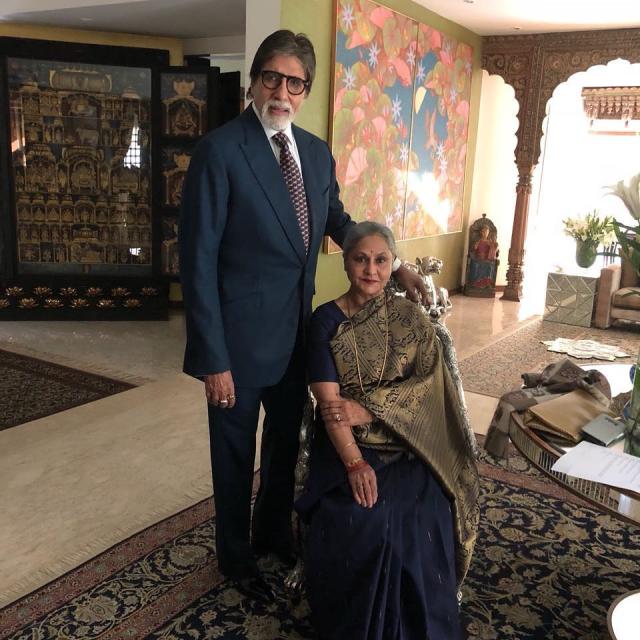 In the most recent episode of the reality game programme Kaun Banega Crorepati 14, Amitabh Bachchan talked about his home, Pratiksha, and revealed the origin of its name. explaining why his late father, the eminent poet Harivansh Rai Bachchan, chose the unusual and lovely word Pratiksha to name their home. Big B said that he had told his father that he had written a poem in which he had authored a line that speaks about this specific word, "pratiksha," after he had asked the same question of him. Amitabh Bachchan recalled it as follows: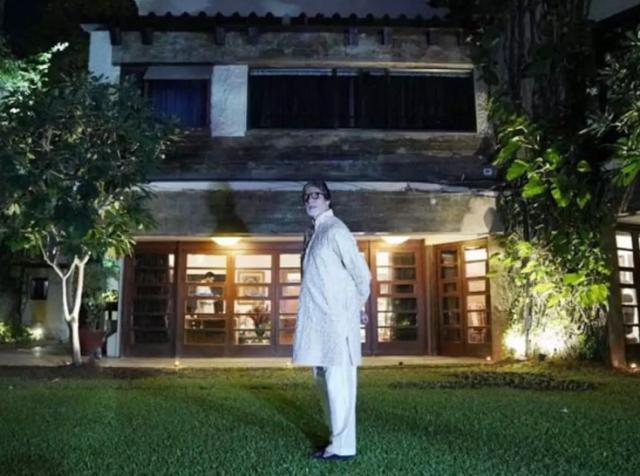 "People ask me why did you keep your house name Pratiksha but I convey to them that I did not choose it my father did. Therefore I questioned my father why did you keep the name Pratiksha, he has a poem where there is a line that says swagat sabke liye hain par nahi hain kisi ke liye Pratiksha."
Amitabh Bachchan was incredibly close to his late parents, Teji and Harivansh Rai Bachchan, much like every other son in the world. He has a history of posting old family photos on his social media accounts. For instance, Big B posted two images on his Instagram account on January 24, 2021, to honour his late parents on their wedding anniversary. The adoring son had also written a blog article in their honour, which was as follows: "Past the midnight of the 23rd and the 24th has begun .. the Wedding Anniversary of Ma and Babuji. January 24 1942 .. a marriage that broke barriers, and systems created the acceptance of the name Bachchan, beyond caste and creed .. and brought me into this wide world."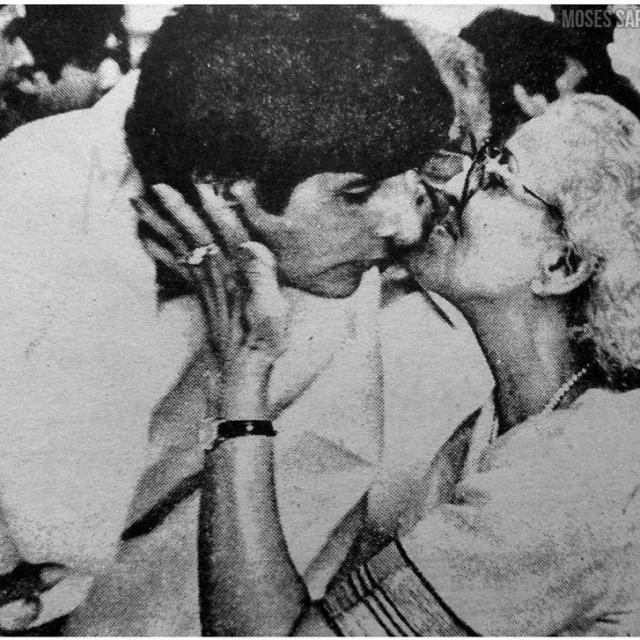 Amitabh Bachchan was once asked to consider his legacy in Indian film and the glory he had attained in a flashback interview with IANS. Instead of considering it, Big B has made it obvious that his legacy pales in comparison to that of his late father, Harivansh Rai Bachchan. The modest son continued by saying that he would like to talk about his father's unfinished legacy. He'd stated:
"It is coming on to 50 years in public life… That is as far as I am personally concerned. But I have been in public life from the day I was born. I was always the son of Dr Harivansh Rai Bachchan, eminent poet, litterateur, having public presence far greater than mine. I have no legacy. My father's legacy is what I am interested in, and I shall try always to further it.