Katrina Kaif Celebrates Her First Holi With Vicky Kaushal, Shares Endearing Pictures With In-Laws; Check It Out!
Bollywood gorgeous actress Katrina Kaif shared glimpses from her first Holi celebrations with her husband, Vicky Kaushal, and her in-laws. The gorgeous actress Katrina Kaif had tied the knot with Vicky Kaushal. And since then their wedding, the captivating couple never misses a chance to show love and to treat their fans with glimpses from their delightful martial life.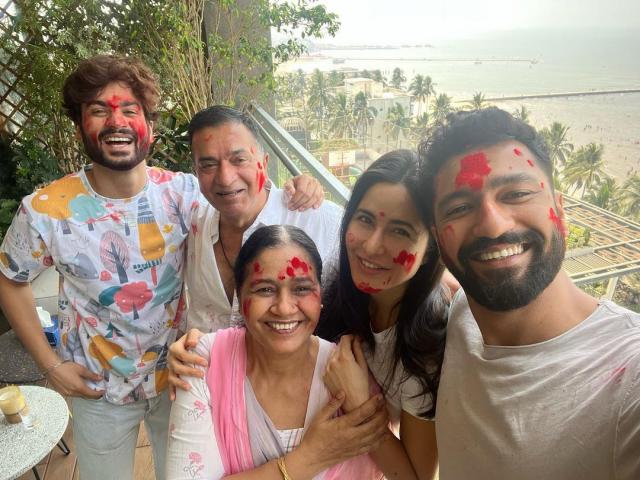 On February 14, 2022, the actress Katrina Kaif had shared a post on her Instagram handle and had poured some mushy pictures with her hubby, Vicky Kaushal, on Valentine's Day. While one picture had poured the wonderful couple hugging each other tightly, one and the other, Vicky Kaushal had kissed Katrina on her forehead.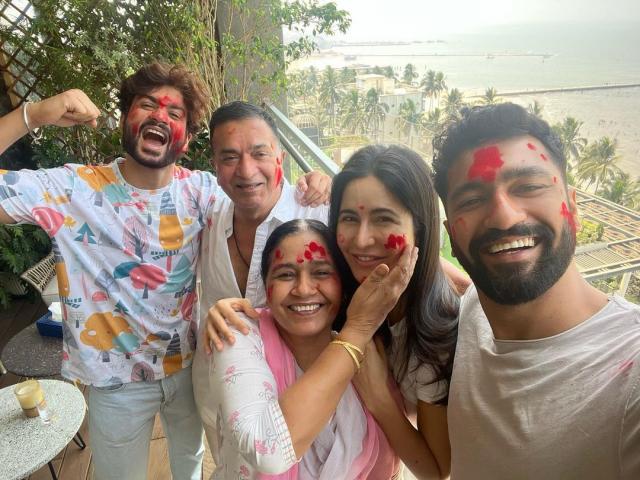 Although, in the picture, the Bollywood Vicky and Katrina were lost in each other's love, and they had looked beautiful together. Alongside with pictures, Katrina Kaif had written a loving note, which could be read as: "We may not have been able to have the romantic dinners this year, but u make the difficult moments better and that's what matters."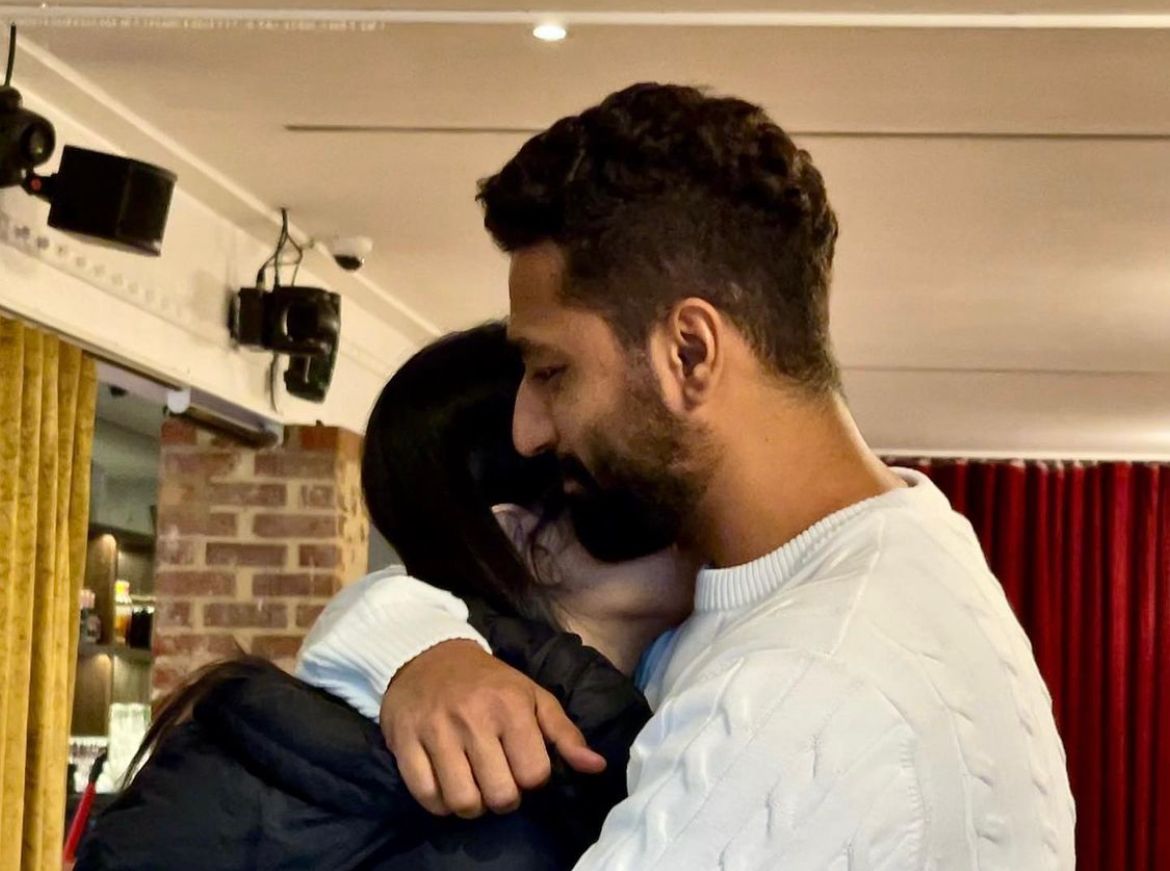 A few moments ago, actress Katrina Kaif shared pictures from her first Holi post-wedding. She shared a post on her Instagram handle and shared glimpses from the celebrations with her husband, Vicky Kaushal, and her in-laws. Katrina Kaif looked outstanding as she posed with her in-laws with red gulal on her face while hugging her mother-in-law. She captioned the pictures as: "Happy holi"
After Vicky and Katrina's wedding, when the newlyweds had posted their first pictures, it was so dreamy and lavish wedding for their fans. More than their lavish outfits, it was Vicky and Katrina's cherished moments, which had made the pictures real.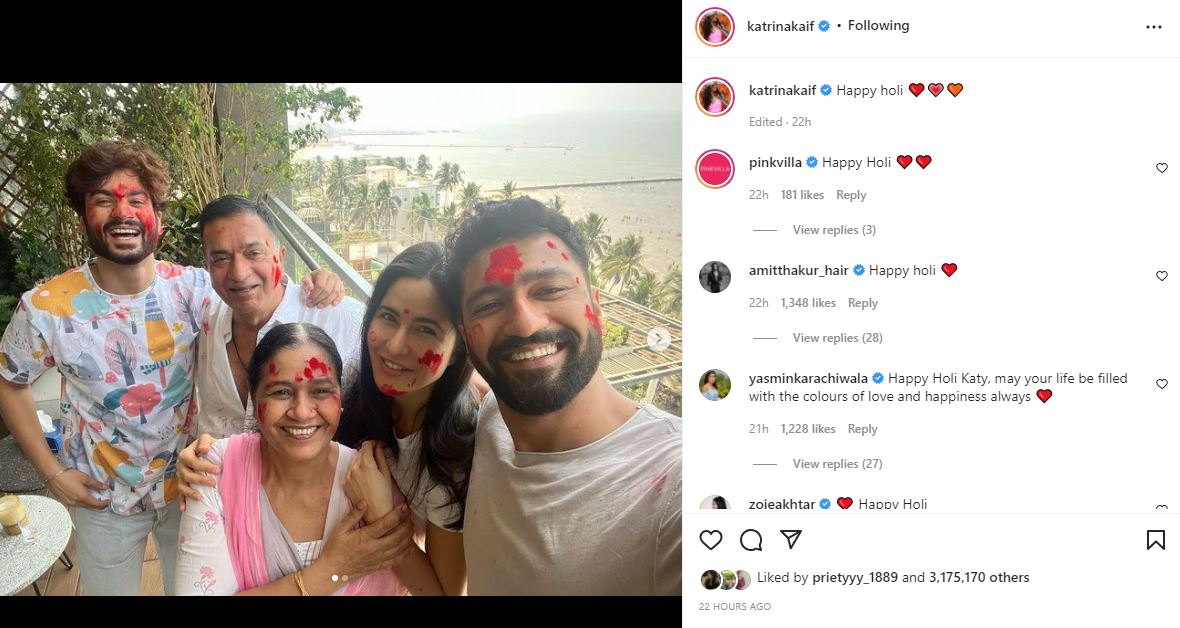 While sharing pictures on their social media handles from the huge precious moment of their lives, they had written: "Only love and gratitude in our hearts for everything that brought us to this moment. Seeking all your love and blessings as we begin this new journey together."