Katy Perry Wore A 'Beer Can Bra' On The Show, Poured Beer From Cans; Deets Inside!!
Hollywood's famous pop star Katy Perry often steals the limelight due to her singing as well as her stylish fashion. Something similar she did during the first performance of her Las Vegas residency. The pop star has grabbed the attention of people with her creative outfits and unique fashion sense. Katy Perry made her first performance at the Play Residency in Las Vegas on Wednesday at the Resorts World Theater. She gave a tremendous performance on the stage wearing different types of clothes. All the dresses of the pop star were amazing, but one of her dresses caught the attention of the people.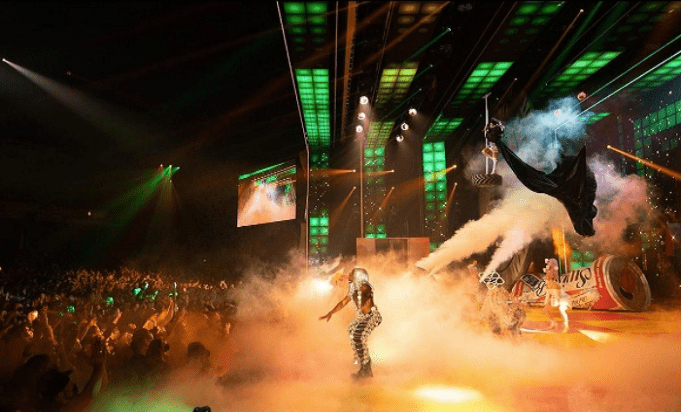 Katy Perry
Talking about this dress of Katy Perry, the mini dress she is wearing has a lot of cans at the bottom. The highlight of the dress was the two cans of beer that were tucked into the pop star's bra. In her 90-minute performance, during the performance, the pop singer took out beer from these cans in the dress and filled it in the glass. After filling the beer, she was seen on stage talking to a big mask. This show of Katy was very colorful.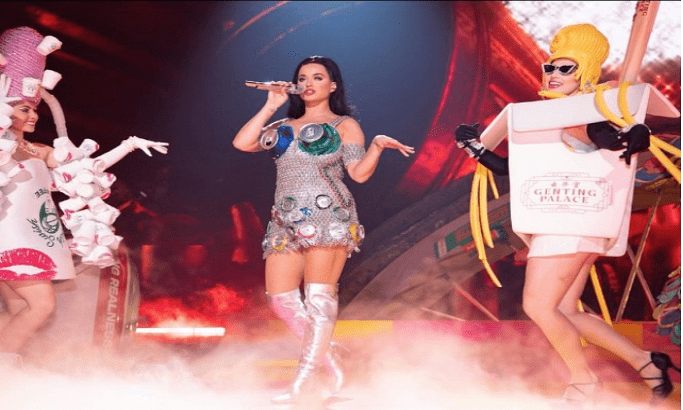 Katy Perry
This dress of pop star Katy Perry has become a topic of discussion among the people. Her look is being liked by the fans very much and people are busy praising her fiercely. Like her dress, her show was also a super hit. Katy Perry shared pictures from the show on her official Instagram.
The pictures have got millions of views within a few hours. Katy Perry also took a mushroom-like getup in this show.  Where head to toe Katy's red look was seen. Katy looked stunning in a mushroom crown-like cap, red outfit and red boots. Katy Perry is a popular Hollywood singer, songwriter, stage performer. On the personal front, Katy is in a relationship with Orlando Bloom. The couple welcomed their first child into the world in 2020.
Published By- GUNJAN CHAUDHARY