Kareena Kapoor Breaks Silence On Her Third Pregnancy, Takes A Funny Dig At Hubby, Saif Ali Khan: Checkout Here!!!
For a while now, online rumours have been circulating about Kareena Kapoor Khan's third pregnancy.  The actress Kareena Kapoor Khan brushed them off. Kareena Kapoor Khan, a Bollywood actress, has been in the spotlight for a while due to persistent rumours that she is expecting her third child. The actress is allegedly expecting her third child with her husband, Saif Ali Khan, according to several reports and unreleased images of her that are all over the internet. For those who are unaware, Kareena and Saif were married on October 16, 2012; their first son, Taimur Ali Khan, was born in 2016; and their second son, Jehangir Ali Khan, was born in February 2021.
Saif Ali Khan, Kareena Kapoor, and their children, Taimur and Jehangir, are presently on holiday in Italy. On a recent trip, a photo of Bebo and Saif posing for the camera with a fan went viral. Everyone was focused on Kareena's bulging stomach, though. Her tummy appeared to have a baby bump, despite her attempts to cover it up with a cup. Since then, stories of Kareena's third pregnancy have been circulating in the rumour mills.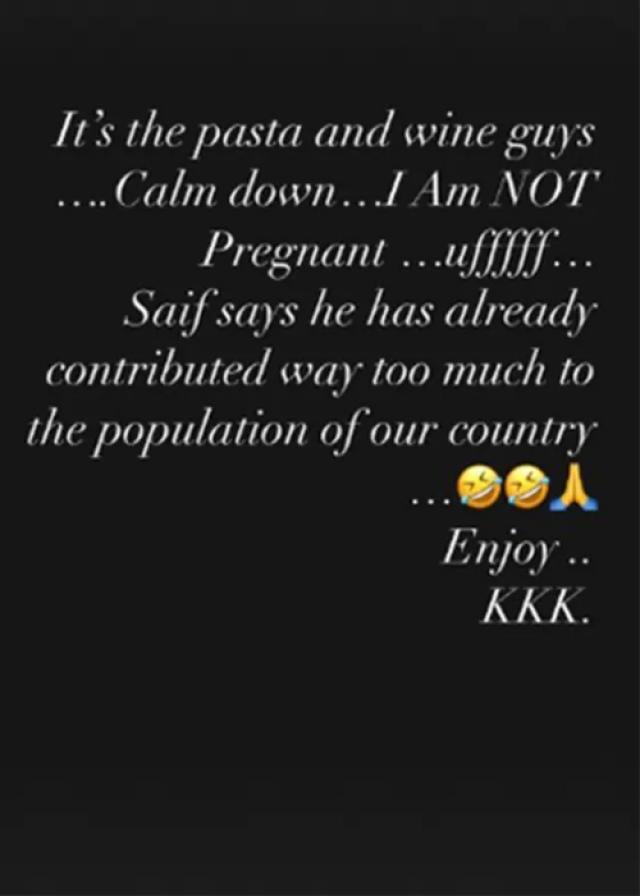 The rumours about Kareena Kapoor Khan's third pregnancy were finally addressed, and she made it clear that she is not carrying a child. On July 19, 2022, the actress posted a clever caption on her Instagram account joking that it wasn't a baby bulge but rather "pasta and wine." She also made a funny jab at Saif Ali Khan, her husband, by claiming that he has already made an excessive contribution to the nation's population. It reads as follows: "It's pasta and wine guys…..Calm down… I am NOT pregnant… ufff… Saif said he has already contributed way too much to the population of our country… Enjoy… KKK."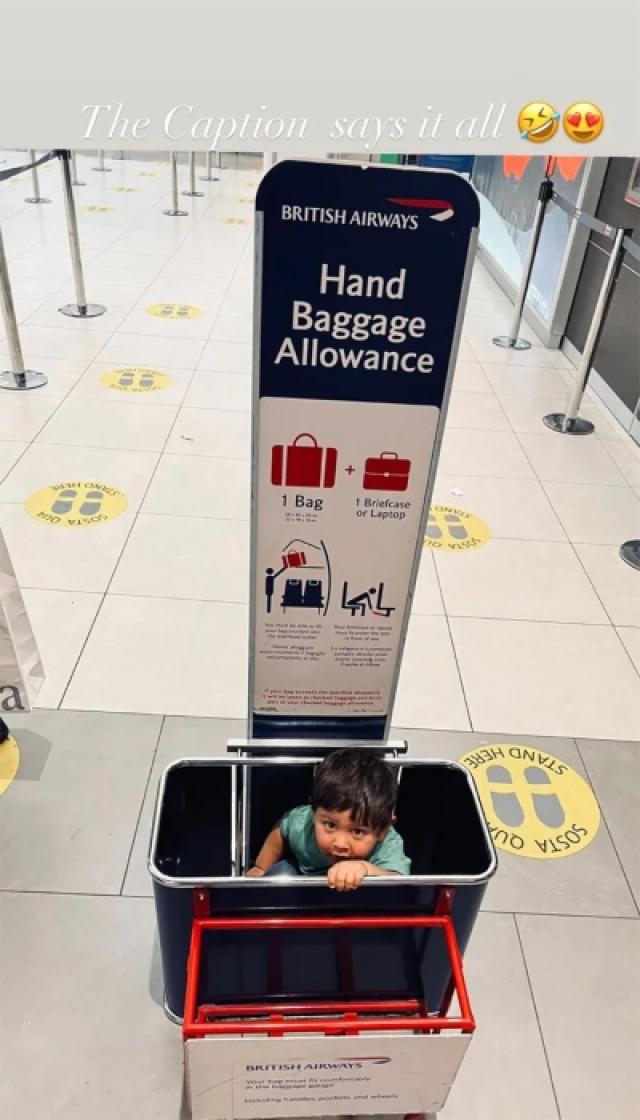 Kareena Kapoor Khan, meantime, has been pleasing her Instagram followers by sharing stunning photos from her family holiday. The actress shared a sweet photo of her younger kid Jehangir Ali Khan with her followers on July 19, 2022, via her Instagram account. Jeh Baba is depicted in the photo sitting in a carrier at the airport, and in the distance, we can make out a signboard that reads, "Hand baggage allowance." Kareena captioned the image she shared on top of it: "The caption says it all."
On the professional front, Kareena Kapoor will be next seen in her upcoming film, Laal Singh Chaddha.