Journalist Shares First Pictures of Vamika In Anushka Sharma's Lap, Both Cheer For Virat Kohli; See Photos
Anushka Sharma and Virat Kohli are currently in South Africa and enjoying India's Centurion Test victory against South Africa. The couple is accompanied by their daughter Vamika at all the tournaments and the couple gives glimpses of their daughter every now and then. Recently, a journalist Razeen Gutta also shared some adorable glimpses of actress Anushka Sharma holding her daughter Vamika in the stands.
Vamika's face has not been disclosed and is covered with a sticker, as the power couple had requested not to show her face earlier. It was Vamika Kohli's first match from the stands. Virat Kohli waved to his 'girls' after India won by 113 runs.
The Indian Cricketer Virat Kohli and Anushka Sharma have always made sure to keep Vamika close to them and take her on all the tournaments. The cricketer had taken especial permission from the cricket authorities to allow their family to travel with them. Virat Kohli had once said that he doesn't want to miss out on the early years of Vamika's childhood.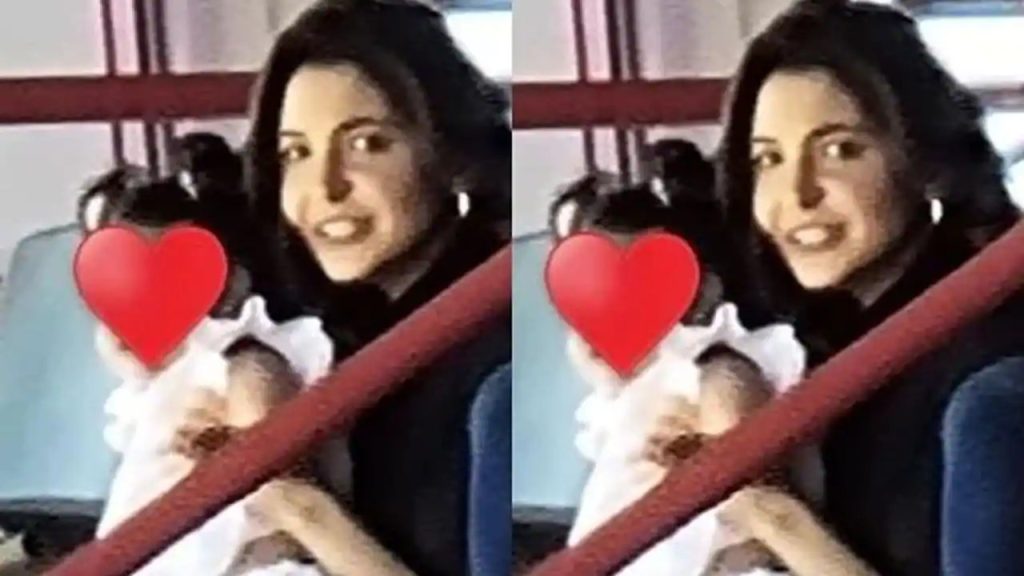 After the victory, Daddy Virat Kohli looked towards their girls and waved at them. Anushka Sharma got up and was holding Vamika so that he could get a good glimpse of her. Even the TV commentators went gaga. India won by 113 runs in the Test Match.
Although, Vamika's face is not visible in the pictures, but it could be seen that the baby girl is wearing a beautiful white frock. Vamika also has her hair tied up in the ponytails, while Anushka Sharma could be seen wearing a black top with her hair open.