Priyanka Chopra Seen Having Fun In Los Angeles House, Fans Said, How Many Times Will You Win The Heart?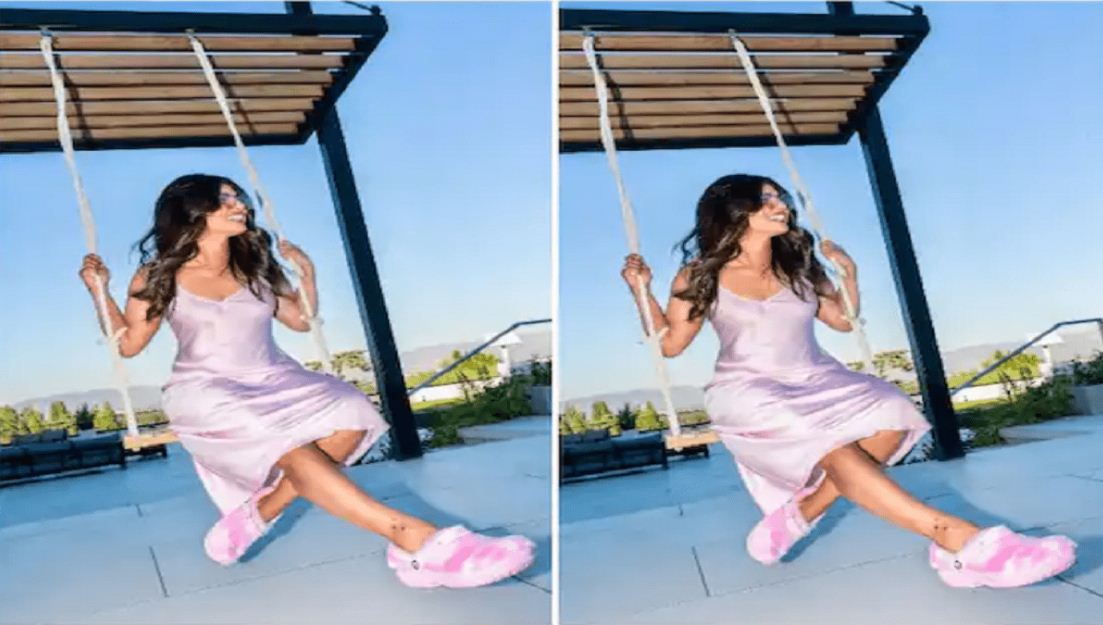 Bollywood actress Priyanka Chopra has now become a global icon. She has made her mark from Bollywood to Hollywood. Priyanka Chopra stays in limelight for her acting and life, along with this she is also very active on social media. Priyanka Chopra often shares her pictures on social media. Priyanka is all set to welcome the new year. She has shared a picture in New Year mood from her Los Angeles home. In this picture, Priyanka is seen smiling while sitting on the swing. Seeing this picture of Priyanka, the fans are not tired of praising her.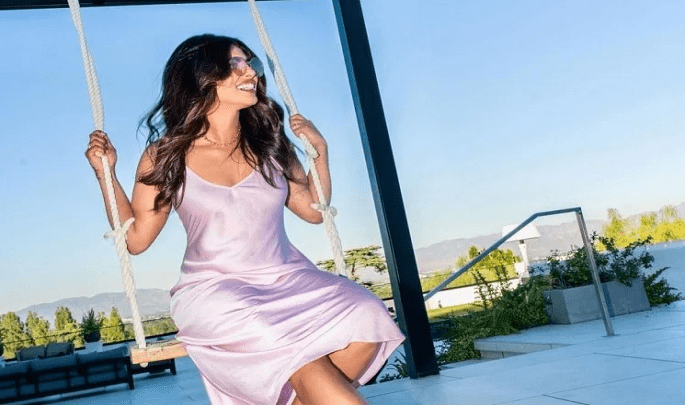 Priyanka Chopra shared a picture from her Los Angeles home on Instagram. In this, she is seen smiling sitting on a swing in the light sunlight in the outer part of her house. In this picture, Priyanka is wearing a purple color sleeveless dress as well as she is also wearing shoes matching it. Priyanka looks great with a smiling face wearing sunglasses in open hair. Sharing this picture, Priyanka wrote, "Ready for the new year 2022". Earlier, Priyanka shared pictures from her Los Angeles home with husband Nick Jonas on the occasion of the first Diwali after marriage.
Every post of Priyanka Chopra makes headlines. She may live out of India after marriage, but she remains in the discussion by sharing her pictures through social media. Seeing this latest picture of Priyanka, the fans are tying bridges of praise one after the other. One fan wrote, "how can someone be so beautiful", while another fan wrote, "Ma'am, you are beautiful at heart". While wishing Priyanka a Happy New Year, another fan wrote, "May God bless you with more success and happiness in the year 2022". Similarly, fans are praising Priyanka fiercely.
View this post on Instagram
If we talk about Priyanka's work front, then Priyanka appeared in the role of Sati in the recently released film "The Matrix Resurrection". Her role may have been for a while in this, but in this role too, Priyanka gave this character a new life with her acting. The Matrix also stars Keanu Reeves, Carrie-Anne Moss, Daniel Bernhardt, Jada Pinkett Smith, Neil Patrick Harris, Jonathan Groff and Jessica Henwick. Apart from this, Priyanka Chopra has many projects on which she is working on.
Published By- GUNJAN CHAUDHARY