Dhanush And His Wife, Aishwaryaa Rajinikanth Part Ways After Eighteen Years Of Marriage; Read On Here!!!
It is quite heartbreaking to hear the separation of eighteen years of relationship is going to end like such pathetically. Indian actor Dhanush and his wife, Aishwaryaa Rajinikanth, announced their separation as a couple. The news amazed many and mostly vast fans of the couple, who have been following and appreciating them as beautiful couples since they had tied the knot eighteen years back. Although, maybe this is a new start for Dhanush and Aishwaryaa's new life again.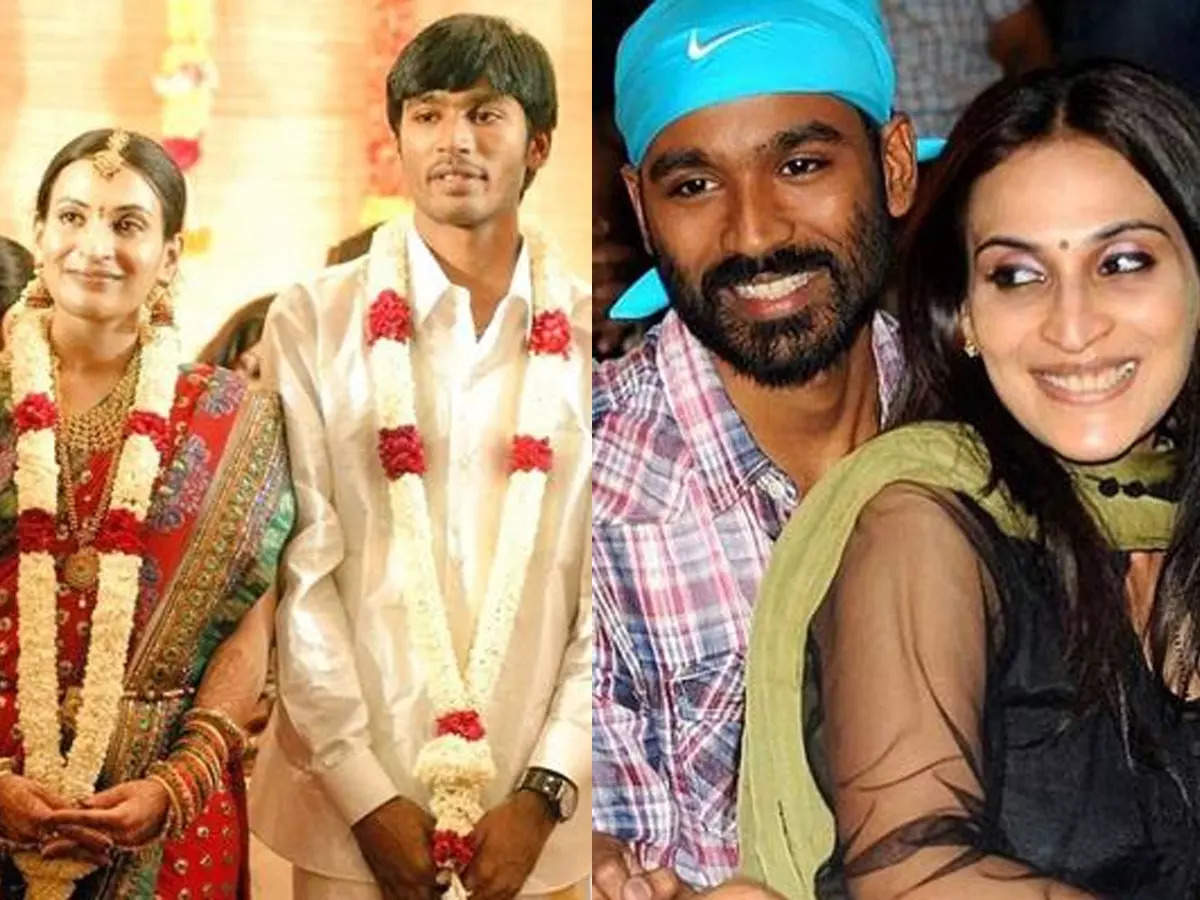 Dhanush and Aishwaryaa had tied the knot in 2004 after dating for six months. Dhanush and Aishwaryaa have two adorable sons, Yatra Raja who is 15 years old, and Linga Raja who is 10 years old. It is also quite difficult for their two sons to see the separation of their parents after spending so many years with them together.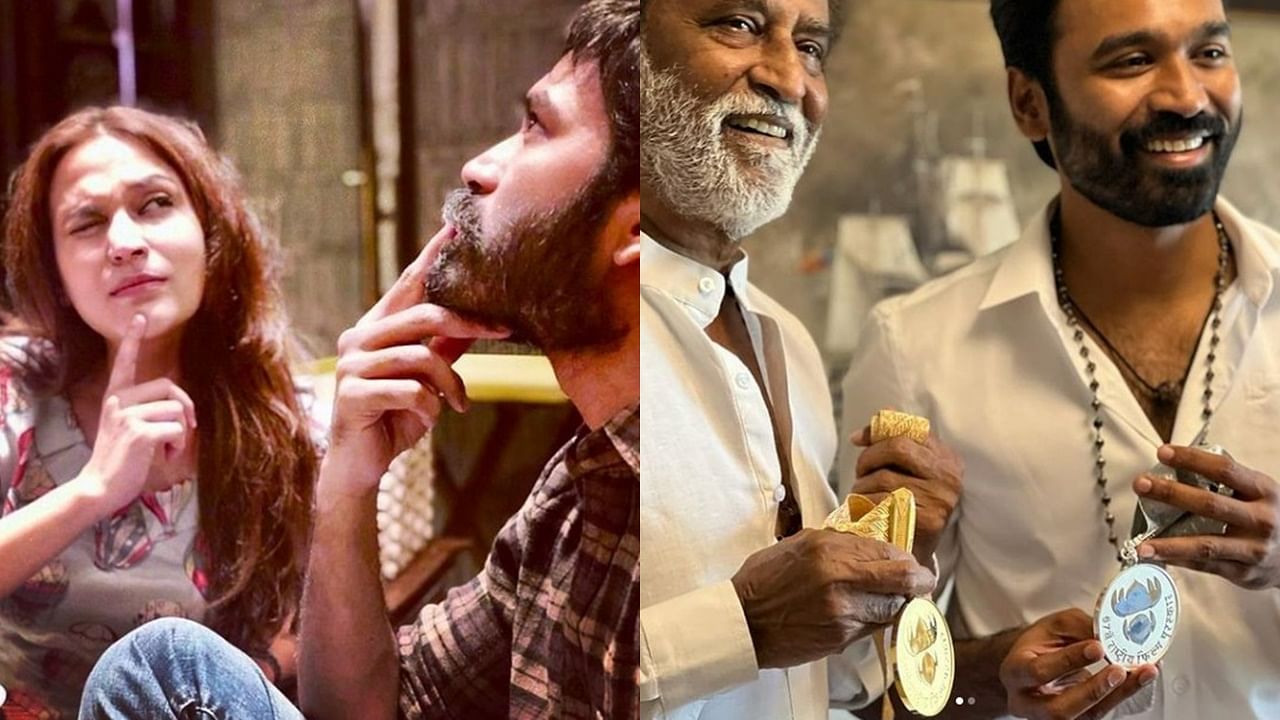 The news of the Dhanush and Aishwariyaa separation has come as a heartbreak to their fans and family. This separation is affecting not only the couples but also two families as well. As we all know very well Aishwaryaa is the daughter of legendary star Rajinikanth of Tollywood.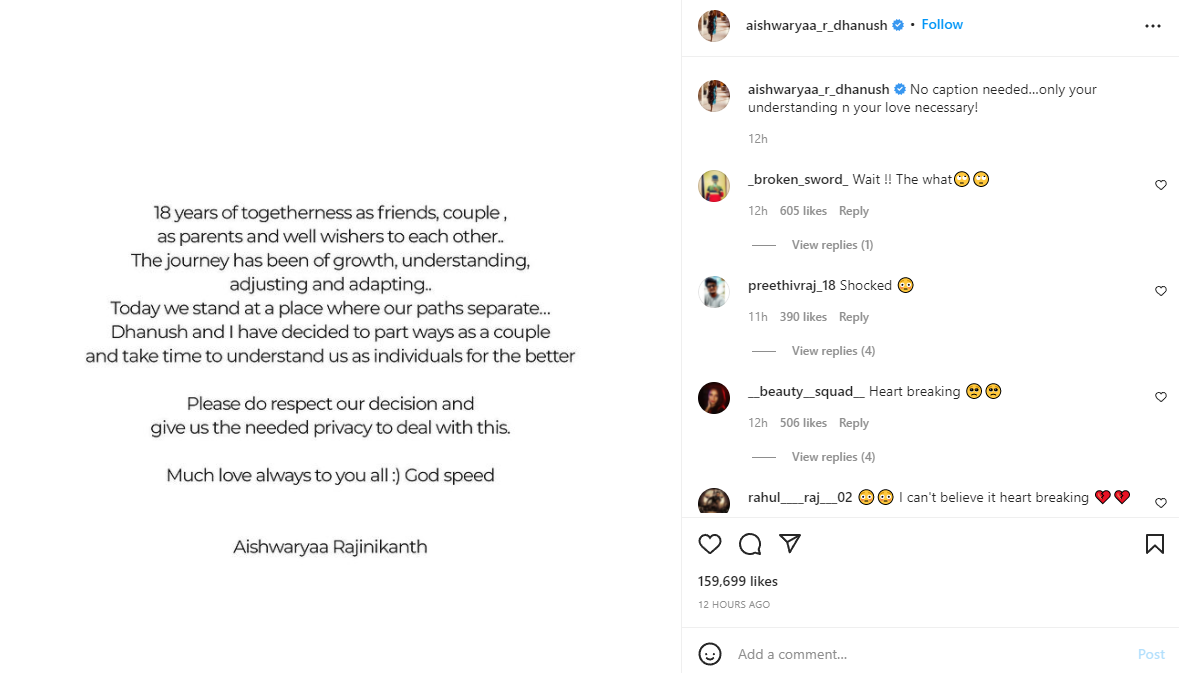 On January 17, 2022, Aishwaryaa took to her Instagram handle and announced her separation from Dhanush, sharing a long note about their separation announcement. Aishwaryaa revealed her heart out on how difficult it was for them in the message. Along with all this, she wrote: "No caption needed…only your understanding and your love necessary!"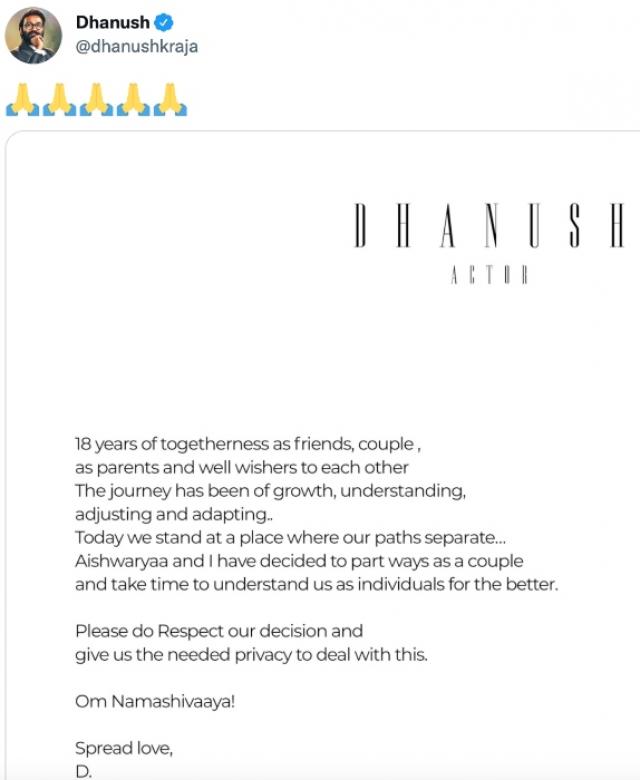 On the other hand, Atrangi Re actor Dhanush also announced his separation from his wife Aishwaryaa on his Twitter handle. He shared the note too, He wrote: "18 years of togetherness as friends, couple, as parents and well-wishers to each other. The journey has been of growth, understanding, adjusting, and adapting… Today we stand at a place where our paths separate… Aishwaryaa and I have decided to part ways as a couple and take time to understand us as individuals for the better. Please do Respect our decision and give us the needed privacy to deal with this. Om Namahshivaaya! Spread love, D."