Bobby Deol's Wife Tania Looks Uncomfortable As The Actor Pose In Track Pants For Alanna Panday's Mehendi
Alanna Panday and her close friends and relatives attended her pre-wedding celebration on March 14, 2023. Bobby Deol and his wife, Tania Deol, were also invited to the occasion. The paps stationed outside Alanna's mehendi ceremony noticed the passionately in love pair as they arrived at the occasion. Bobby's wife, Tania, looked lovely in a richly embroidered white sharara outfit combined with matching jewelry in the peeks. The actor, on the other hand, wore a blue t-shirt with black slacks and shoes. He was also seen showing off his growing beard.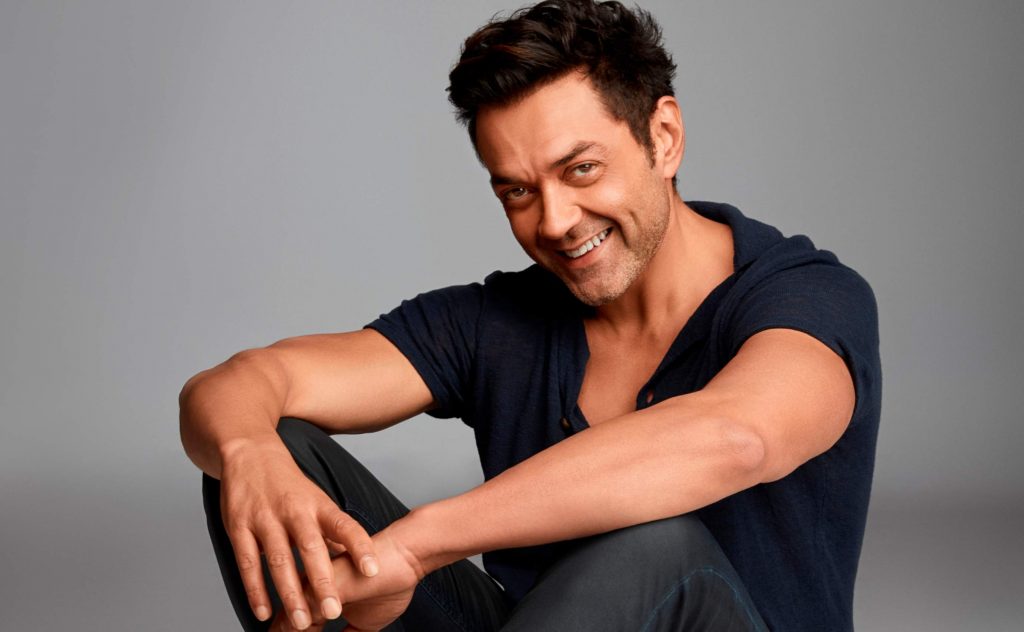 But, as soon as Bobby and Tania's photos were posted online, netizens ridiculed his appearance. While some were taken aback by Bobby's choice of attire for a mehendi ceremony, others were curious as to why he wore it. Other netizens even stated that he arrived at the event directly from his bed.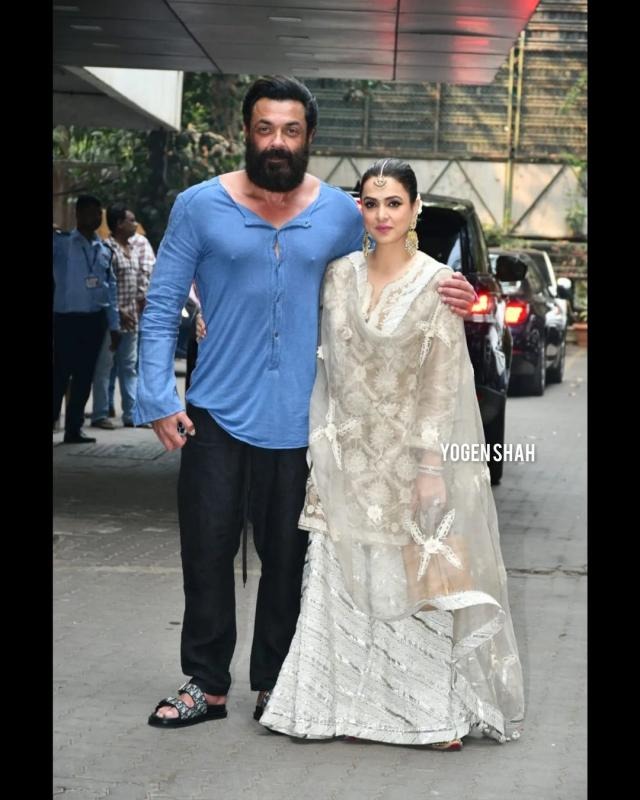 Bobby Deol is the son of iconic actor Dharmendra and Parkash Kaur, his first wife. Bobby made his Bollywood debut in 1995 with the film Barsaat, following in the footsteps of his father, Dharmendra, and brother, Sunny Deol. Tania Ahuja, the late Devendra Ahuja's daughter, was a multi-millionaire banker who had caught his heart at first sight. Bobby then tried to court her in numerous ways, and after multiple efforts, he ultimately won her heart. Bobby and Tania later married in 1996 and had two gorgeous children, Aryaman, and Dharam Deol.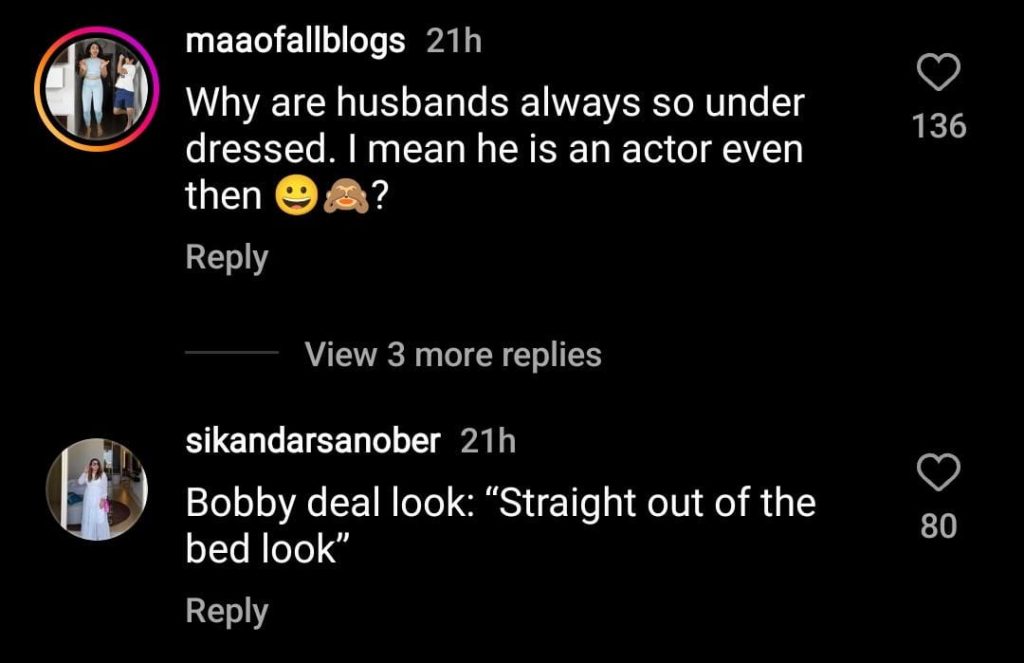 This was not the first time Bobby and Tania's public appearance drew intense scrutiny from netizens. Previously, on August 13, 2022, Bobby Deol and Tania Deol were spotted at the wedding reception of singers Arjun Kanungo and Carla Dennis in Mumbai. Bobby was seen in one of the videos asking Tania to join him in posing for the paparazzi. However, the latter appeared hesitant to join him. Her obnoxious behaviour drew a lot of attention, and she was trolled for it.