Bigg Boss 6 Contestant Sana Khan Takes A Dig At Bollywood, "90% Or More People Do It And The News Is True"
Bollywood is facing one of the biggest controversies in the history of Indian cinema. Sushant Singh Rajput's death brought to the fore some really horrid things and many big revelations were made. His alleged girlfriend Rhea Chakraborty is in jail, arrested by the Narcotics Control Bureau. And the entire fraternity is not on their line of being scrutinized. Seeing everything that's happening around, Bigg Boss 6 fame actress Sana Khan took to Instagram to share what she feels.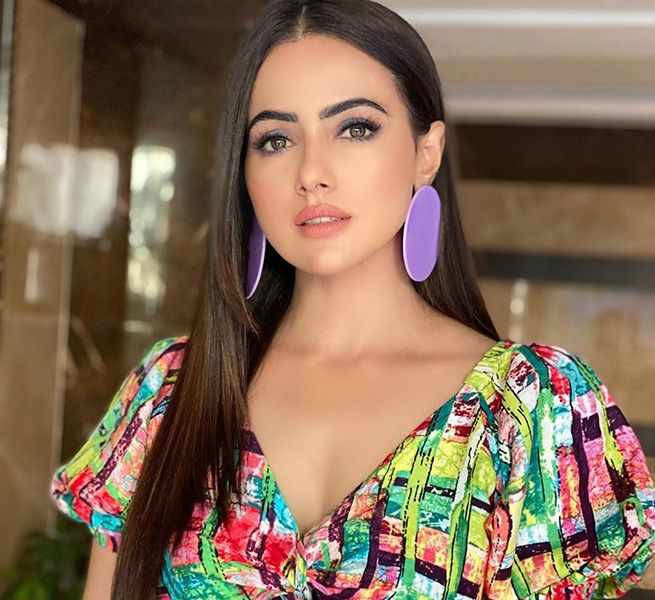 In her recent Instagram stories, Sana Khan spoke about how Bollywood celebrities and maintain their silence on the drugs issue and mentioned that 90% of the people do it in the industry. the Special Ops actress started with, "So leaving all super important matters that our country is facing right now what we see and hear is "Bollywood"??" she further continued, "I am still in shock like really," and expressed her disappointment over news channels covering more of news related to Bollywood. Sana then wrote, "And another few bunch of same mindset validating it n have suddenly started voicing out. Such a shame."
While taking a dig at Bollywood stars, Sana wrote, "And actors (in true sense) who are supporting this campaign know that the cat is out of the kitty so let's do something before everyone's names pop up." Sana continued, "They/we all know the news is true the campaign on this matter is 100% true and yes 90% or people do it." Check out the stories below: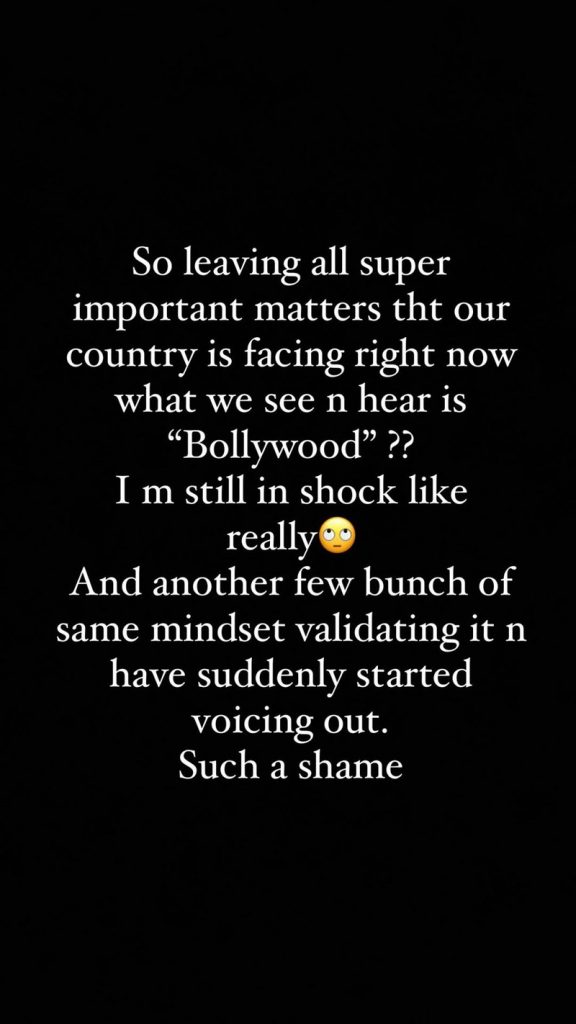 Meanwhile, Sana Khan is enjoying and the lockdown period and constantly sharing pictures and videos on social media handles. The actress has garnered a huge fan base on Instagram and is loved for her pictures wearing the Hijab.