Karan Deol And Wife, Drisha Acharya Return From Honeymoon, Netizens Says 'Karan Ki Chachi Lag Rahi Hai' Checkout Here!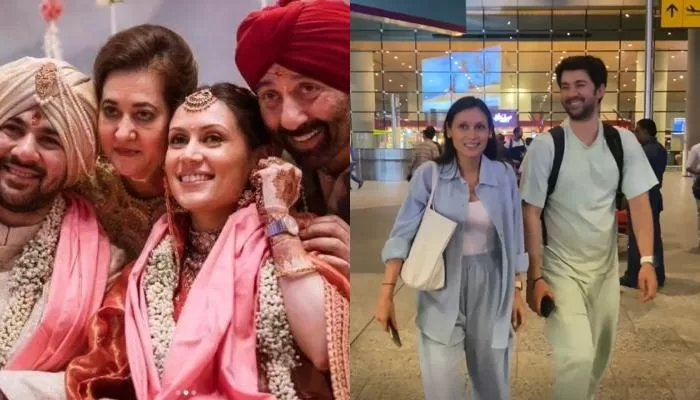 Karan Deol and Drisha Acharya have returned from their lovely honeymoon. The latter, however, experienced savage trolling as photos of their airport outfit went viral. On June 18, 2023, Sunny Deol's son Karan Deol married his girlfriend Drisha Acharya in a lavish Indian wedding. Since then, images from Karan and Drisha's idyllic wedding celebrations have circulated on social media, and the couple's charming relationship has won over admirers. As soon as they were married, the newlyweds flew to Manali, Himachal Pradesh, and afterwards to Masai Mara, Africa, for their honeymoon. They pleased their admirers with peeks of these locations.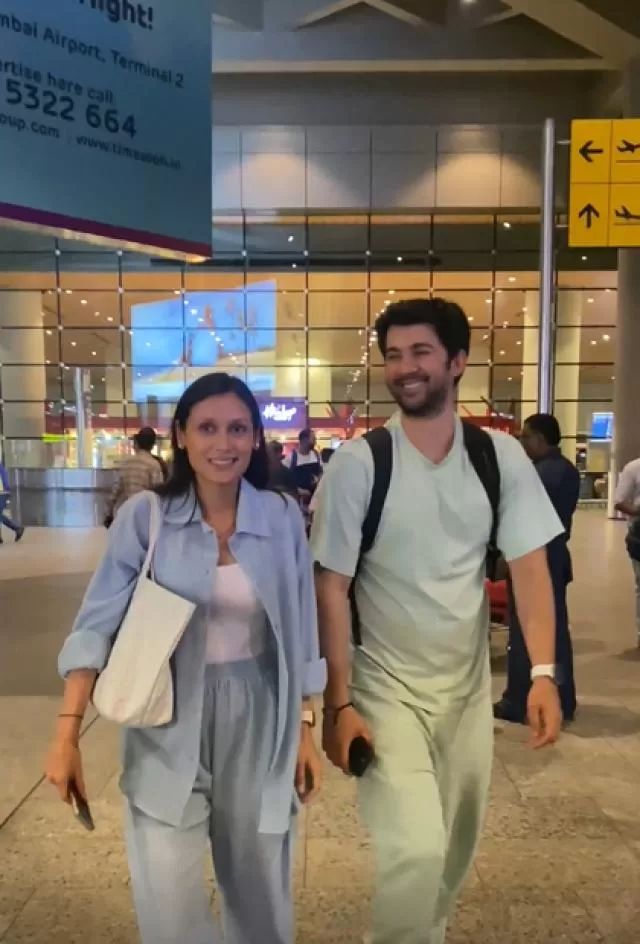 Karan Deol and his wife, Drisha Acharya return from their honeymoon
The newlyweds Karan and Drisha were spotted by the paparazzi on July 14, 2023, when they arrived from their honeymoon at the Mumbai airport. With their brilliant smiles and contagious delight, Karan and Drisha greeted the photographers. Reflecting their straightforward personality, the duo wore cozy, casual attire. Drisha wore a blue tracksuit and a white tank top, and Karan wore a coordinated ensemble. To watch the video, click here.
Karan Deol's wife, Drisha Acharya got trolled for her looks
People are in awe of Karan Deol and Drisha Acharya's photographs, which are now all over the internet. However, some internet users went to great lengths to ridicule Drisha for her appearance and even her age. A user wrote in response to the video, "Ye aunty jaisi lg rhi hai". Meanwhile, another one commented, "Ye to Karan ki chachi lag rahi hai". Check out the comments below: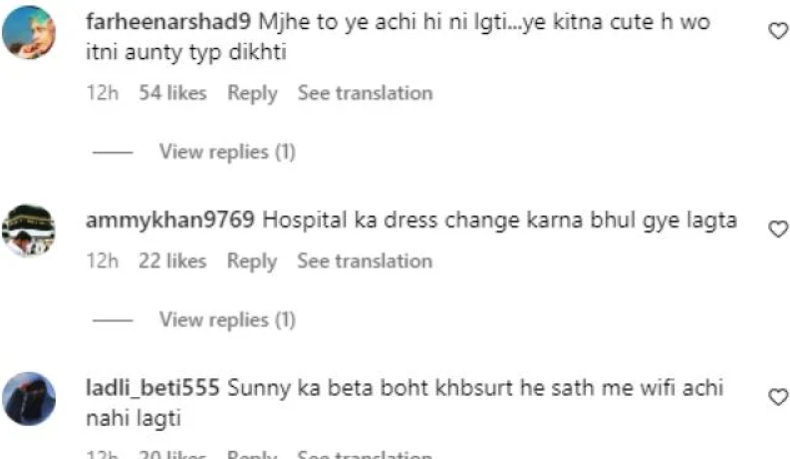 Unseen pictures of Pooja Deol from her son, Karan Deol's wedding 
Everyone was interested in seeing images of Pooja Deol, the dulhe ki maa, while Karan Deol and Drisha Acharya's wedding festivities garnered media attention. People shared the rare images of Pooja posing with Karan and Drisha at the wedding festivities widely on social media. While Sunny Deol and Pooja Deol posed with their sons Karan and Rajveer in the first photo, Sunny and Pooja were seen hugging Karan and Drisha in the second.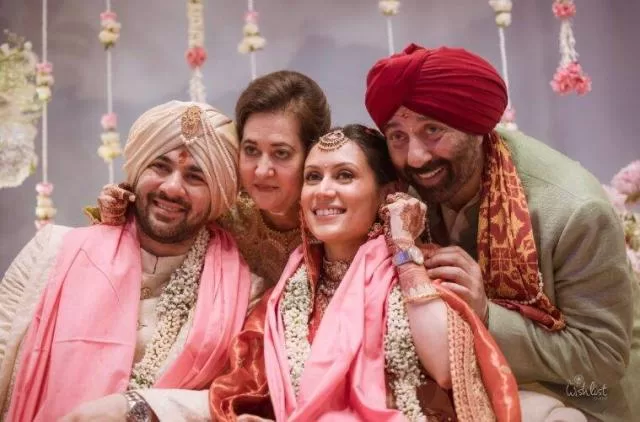 About Karan Deol's fiance, Drisha Acharya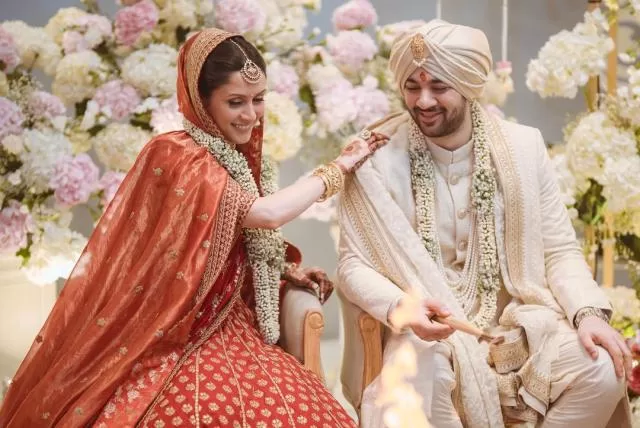 Fans were curious to learn more about the stunning woman who won Karan Deol's heart, despite the Deol family keeping their future wife's identity a secret. For those who don't know, Drisha is the great-granddaughter of the renowned director Bimal Roy. The fiancée of Karan lives in Dubai and works as a manager in a travel firm. Her mother, Chimoo Acharya, is a stylist and wedding planner by trade, and her father is Sumit Acharya.