Bigg Boss 14: Nikki Tamboli Spills Inside Secrets From BB House, "They Sent Us Good Quantity Of…"
South actress Nikki Tamboli, who participated in the Bigg Boss 14 season, became the second runner-up of the show. The actress had a quite interesting journey inside the house but other than that, she will be remembered by the audience for various right and wrong reasons. Now, Nikki Tamboli is out of the house, she revealed that she gained weight as she couldn't follow her diet inside the house.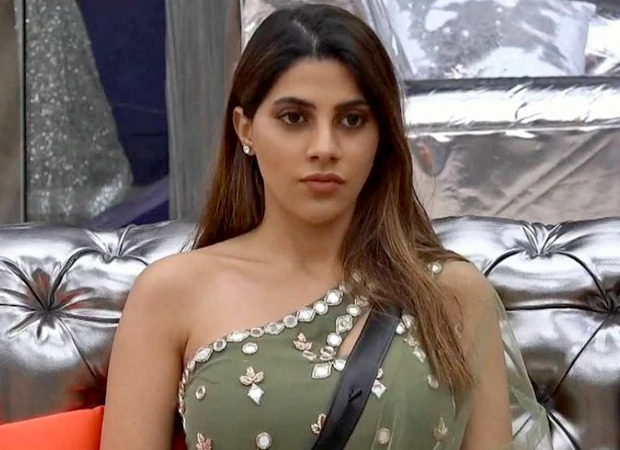 In an interview with Spotboye, Nikki Tamboli revealed that she used to eat 12-15 parathas a day. She was quoted saying, "In Bigg Boss house I was the only girl who used to eat 12-15 parathas a day. I am a diet conscious person and you won't believe after three long years I ate roti. And since the day I have come out from Bigg Boss house I am just sipping on coffee and eating my healthy diet again, which includes fish, Kinova, soup and salad. I don't eat junk food at all and chapati rice is never part of my diet. These days I am feeling so good that I am finally getting to eat what I like to eat."
While we have seen fights in the Bigg Boss kitchen over food, Nikki Tamboli said that there used to be no fights over food as everyone used to ample food made by her. "I used to make my parathas by myself. Initially, everyone used to get ample amounts of food and there used to be no fights over it. But in the later half, there used to be a lot of chaos. It all started because of Vikas Gupta actually. He was on medication and for that, he was suggested to eat a lot. So we housemates started feeling that there are chances we will have to suffer for ration and Bigg Boss may not send extra but it didn't happen. They sent us a good quantity of food to eat. So there was no shortage of food ever. However, we had to earn that during one point in time and at that time we realised the importance of food," she said.