Avneet Kaur Gets Brutally Trolled For Flaunting 'Wednesday'-Inspired Look, Netizen Says "Naaptol Wali": Checkout!
Avneet Kaur received a tonne of teasing for flaunting her "Wednesday"-inspired avatar. After the actress copied the look, online users bombarded the actress' comment section with rude remarks! Avneet Kaur is a well-known actress and a social media phenomenon best known for her role in Mardaani. She updates her enormous fan following with distinctive images of herself in addition to offering gorgeous views into her life.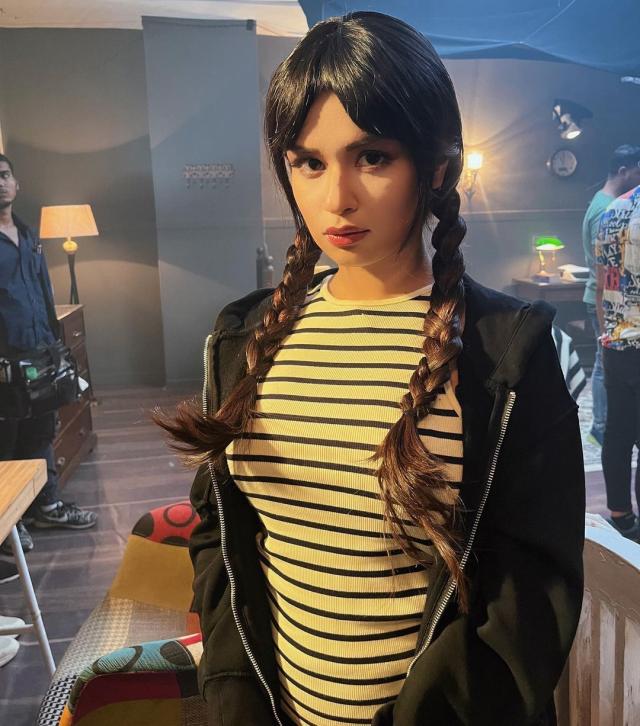 She unquestionably quickly becomes famous for her posts. She pleased her followers one more time by showing off a preview of her Wednesday-inspired avatar. Avneet isn't left behind either, though, since no celebrity is safe from intense social media trolls. Her most recent appearance was widely ridiculed by online users who didn't like it.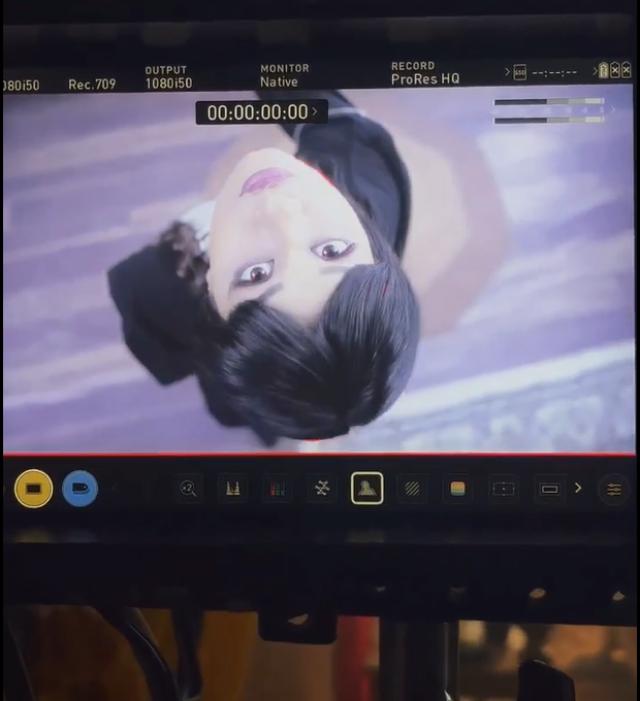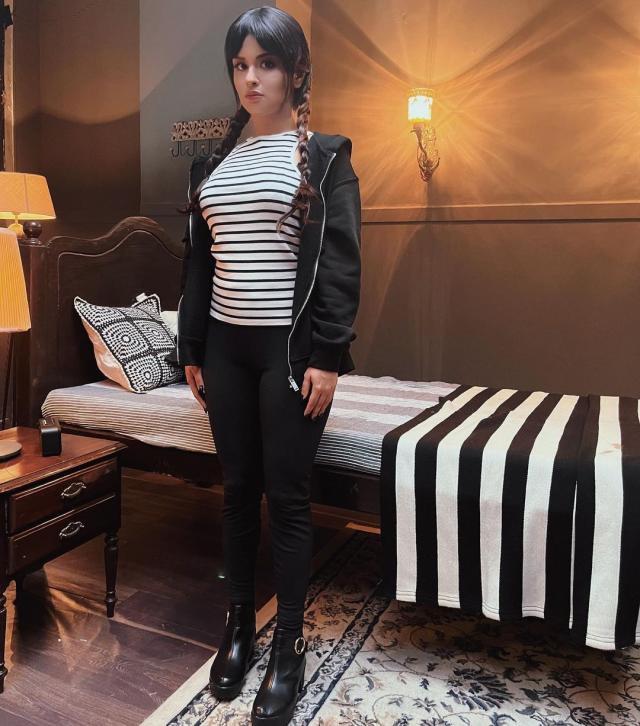 On March 10, 2023, Avneet Kaur posted a number of pictures on her Instagram account showing off her most recent style, which she had gotten inspiration from Jenna Ortega's Wednesday comedy-horror series. Avneet appeared in the photos sporting a white striped t-shirt, a black jacket, matching pants, and boots. By applying comparable makeup and sporting a braided hairstyle with bangs on her forehead, she managed to maintain the character Wednesday's look. She posted the photos and wrote: "I act as if I don't care if people dislike me. Deep down… I secretly enjoy it. – Wednesday Addams. Did you like my Wednesday inspired look?"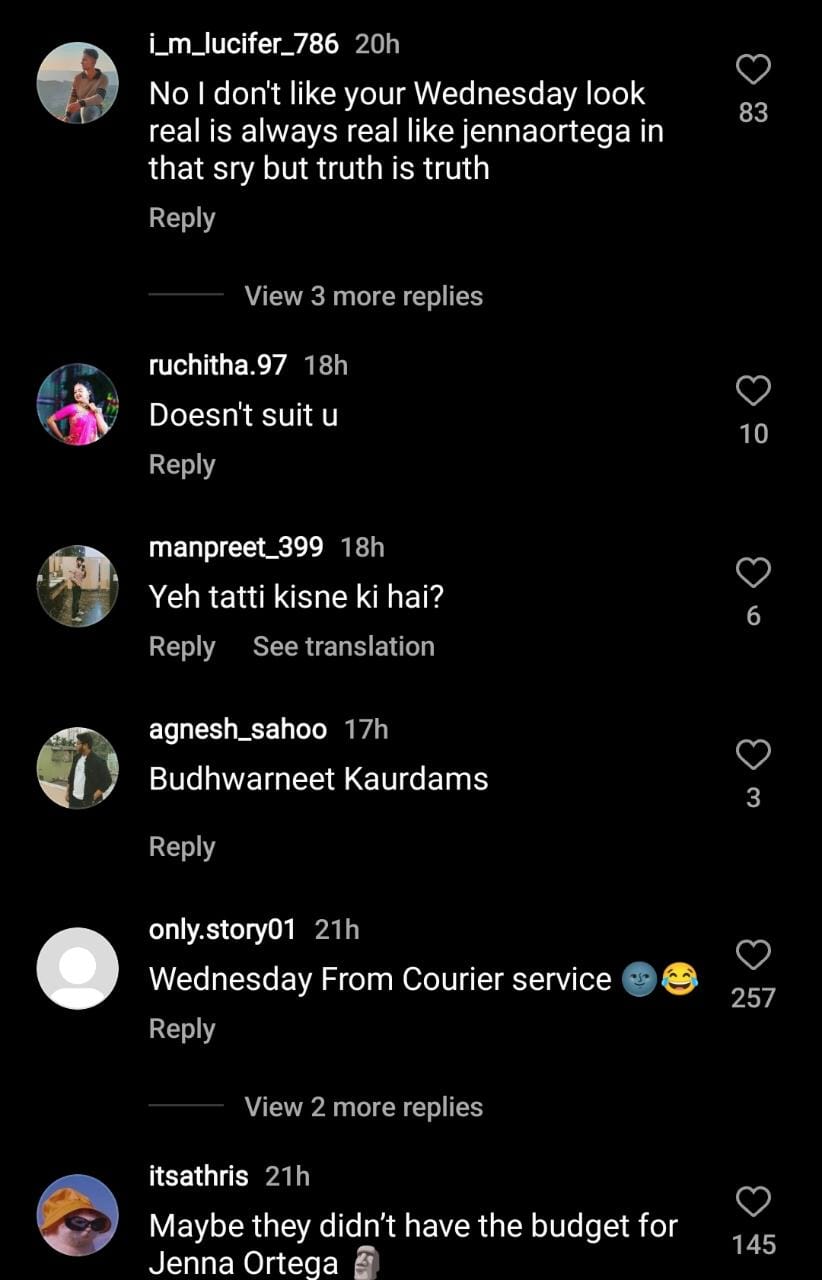 As soon as Avneet posted her photos, internet users swamped the actress' post's comment area with critical remarks for emulating the series' look. Avneet couldn't capture the characters' identical atmosphere, according to some, who referred to her as a less expensive adaptation of the main character. Check out the derogatory remarks:
Nonetheless, Avneet released some additional videos displaying her Wednesday-inspired outfit for Netflix India's Holi shoot, paying little attention to the intense abuse that was directed at her post. She was also seen dancing in the videos while donning an all-black salwar suit, just like Jenna Ortega did in Jenna's television show Wednesday. To watch the video, click here.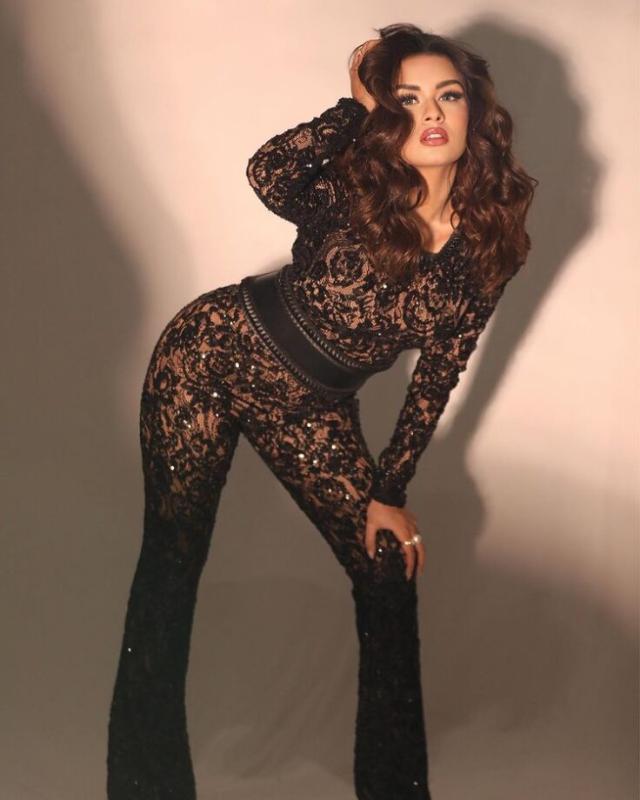 Avneet Kaur constantly posts dazzling pictures of herself to her social media accounts, and because of her outfit choices and design sense, each one of them is worth swooning over. As an illustration, on February 27, 2023, Avneet uploaded some sexy photos of herself from a photoshoot to her Instagram account. She paired her outfit with light makeup and open, curly hair. Her Dior purse, which retails at Rs. 6,89,252, was also on display as she posed for the camera.