Rajinikanth Persuades His Daughter, Aishwaryaa To Fix Marriage With Dhanush? Read On Here To Know!!!
Legendary star Rajinikanth is apparently trying to fix his daughter Aishwaryaa, and son-in-law, Dhanush's wedding. South superstar, Atrangi Re actor Dhanush and Rajinikanth's daughter, Aishwaryaa had shocked the nation when they had stated their separation on January 17, 2022. They had tied the knot in 2004, and have two kids, Yatra Raja, and Linga Raja. They had ended their 18 years long wedding, and now the news is that superstar, Rajinikanth is trying to fix Dhanush and Aishwaryaa's married life again.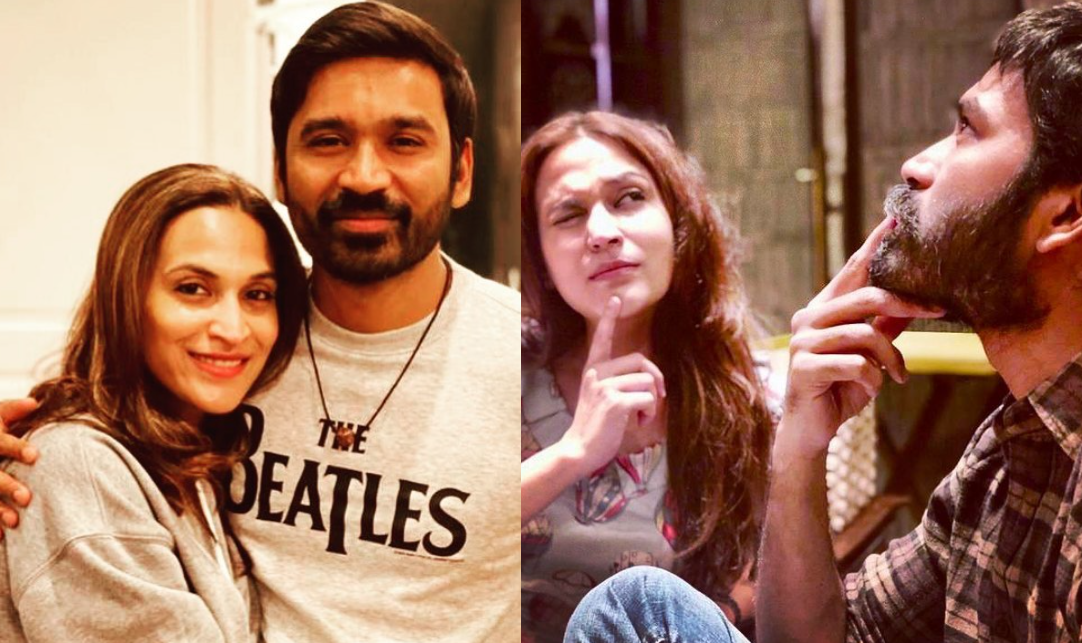 Earlier, They had shared a long note on their individually on social media handles to confirm about their separation. As they requested the people to give them space to deal with this, they had written: "18 years of togetherness as friends, couple, as parents and well-wishers to each other. The journey has been of growth, understanding, adjusting, and adapting… Today we stand at a place where our paths separate… Aishwaryaa and I have decided to part ways as a couple and take time to understand us as individuals for the better. Please respect our decision and give us the needed privacy to deal with this."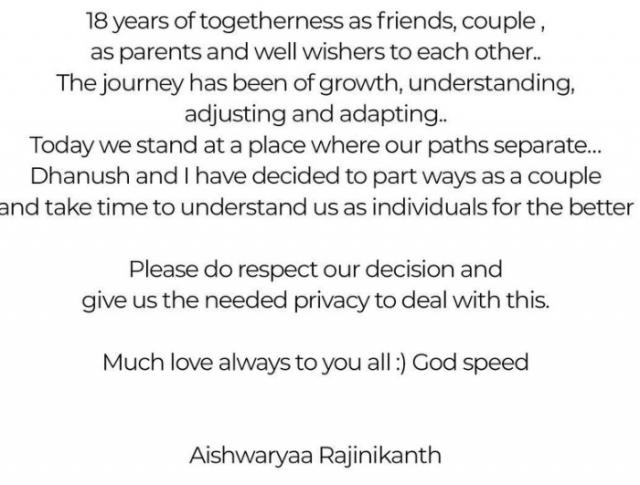 According to the Wion News, Aishwaryaa's father, Rajinikanth is trying to save his daughter's marriage. The report also stated that Dhanush and Aishwaryaa had fought in the beginning stage but Rajinikanth used to persuade them to stay together. Also, Dhanush and Aishwaryaa's families are trying their best to bring them back together. The portal recited a source from Chennai as: "Rajini Sir has taken his daughter's break up very badly. He keeps insisting that the separation is temporary. He has been urging his daughter to mend her marriage."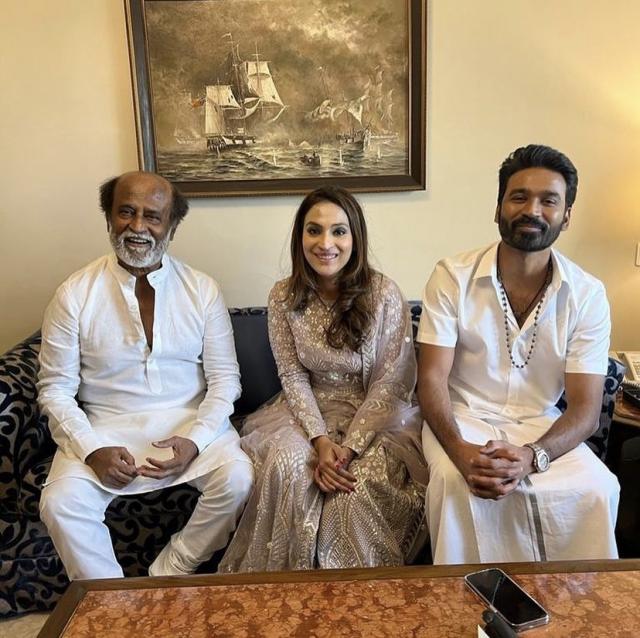 Their fans and families still think about what went wrong between Dhanush and Aishwaryaa and Dhanush's father who is a popularly known Tamil filmmaker, Kasthuri Raja had responded on this matter. In a chat with Tamil newspaper, Daily Thanthi, Kashthuri Raja had called their separation an only 'family quarrel'. He had also revoked the reports of their divorce and had revealed that they are living in Hyderabad, currently.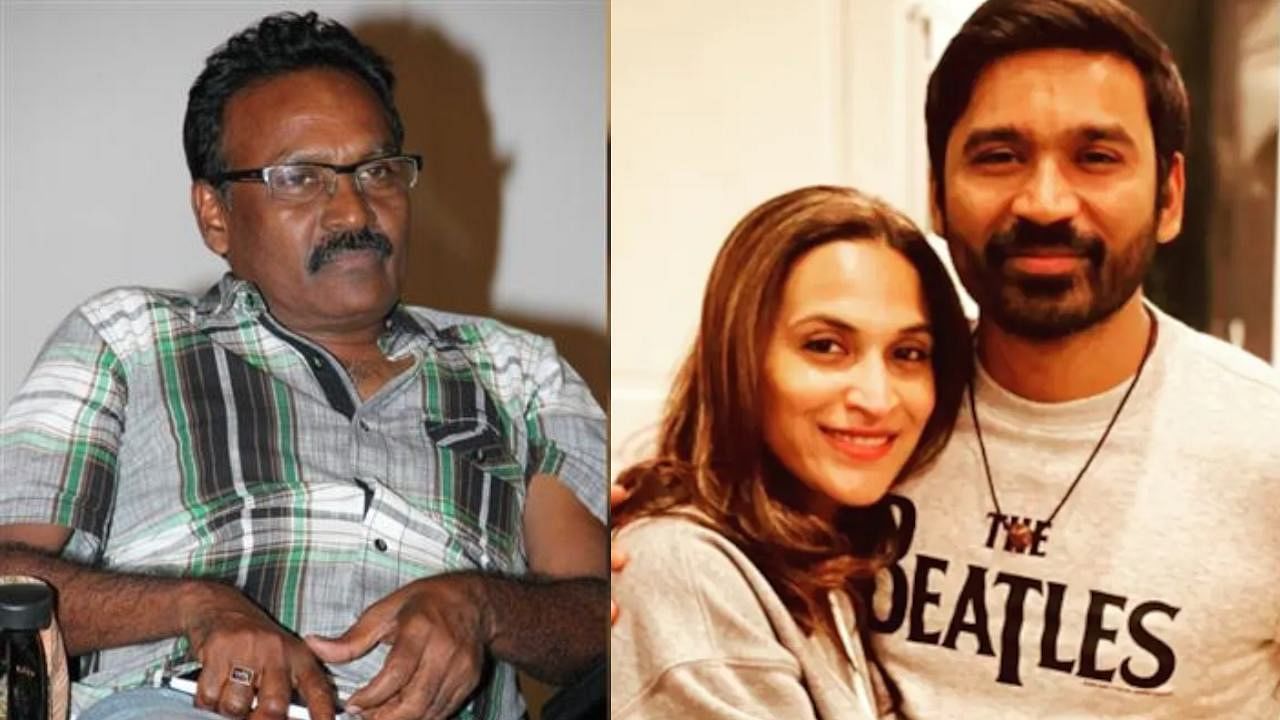 He had said: "Dhanush and Aishwarya are having a family quarrel just like how a normal husband and wife do which does not mean the end. I spoke to both of them over the phone and gave them some advice."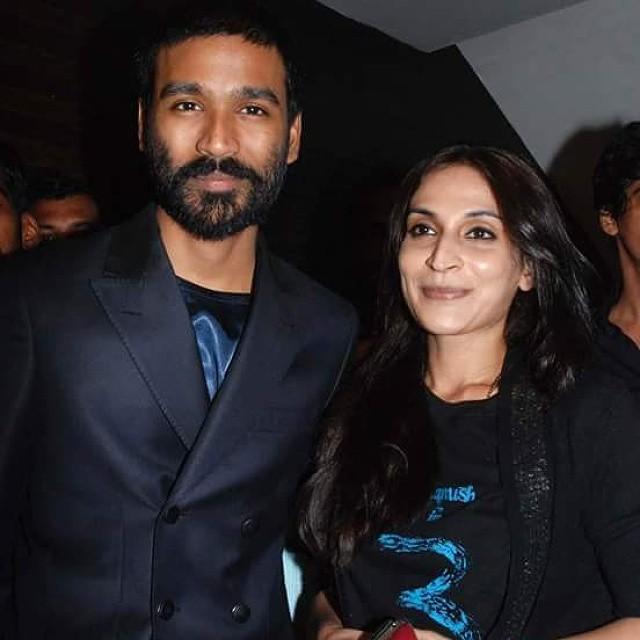 According to a report in India Today, Dhanush and Aishwaryaa's wedding had hit a hard time because of their hectic work schedule. Also, stated that Dhanush is a workaholic, and he had no time for his family life. It is said that: "Dhanush is a workaholic. Anyone who knows him can tell that he puts his work before anything else. There have been many instances when his work commitments travelling between cities and outdoor film shoots have taken a toll on his family life."