Arjun Kapoor Hits Back At A Troll Who Body-Shamed Him And Said, "This Boy Can Never Get In Shape" See Here
Recently, Bollywood actor Arjun Kapoor gave a befitting reaction to a troll who body-shamed him. The actor's reaction to fitness is truly unmissable. Arjun Kapoor and Malaika Arora are one of Bollywood's most sought-after couples. In Arjun Kapoor's arms, Malaika had found love once more. On Arjun Kapoor's 34th birthday, Malaika Arora finally accepted her relationship with him after a long silence.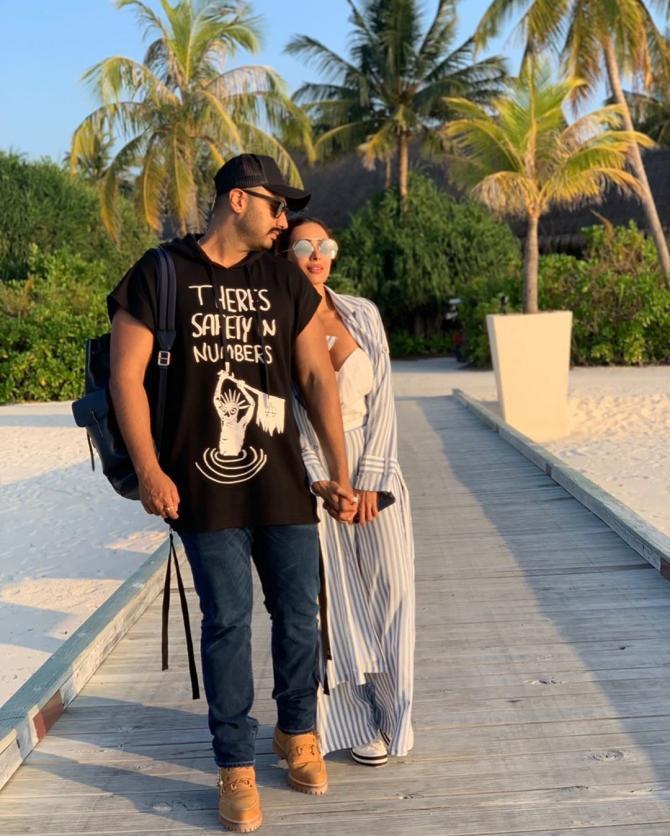 Malaika shared a picture of herself and Arjun on her Instagram account on June 26, 2019. She had captioned it as "Happy birthday, my crazy, insanely funny, and amazing @arjunkapoor love and happiness always." Malaika and Arjun are very active on social media, and they love to show off their love and admiration for one another. Arjun Kapoor was photographed holding a plate of momos and sauce during a Q & A session on June 6, 2022.
Atop the picture, the actor wrote, "That sauce was way more spicier than I imagined!!!" He asked his fans to suggest a sauce for him and wrote: "What's the spiciest sauce u guys recommend for my next bout of (momo emoji)?"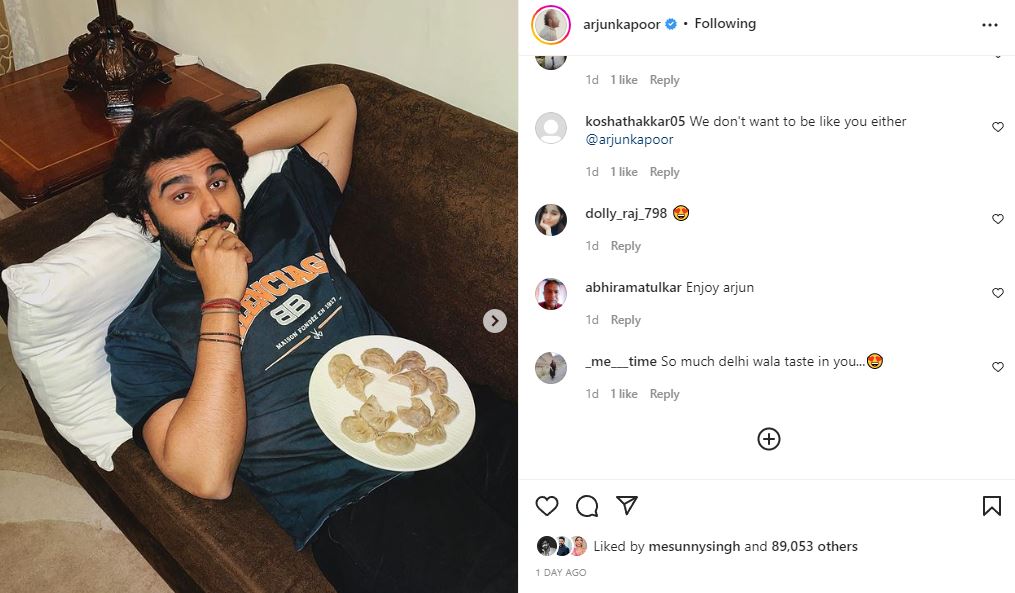 In response to Arjun Kapoor's question, a netizen body shamed him, saying he could never get in shape. The social media user, who was trolling Arjun and tagging his trainer, wrote: "Man you are a lucky trainer to get a client like this, you keep printing money, boy, this guy can never get in shape. He is a rich guy with no mentality bro."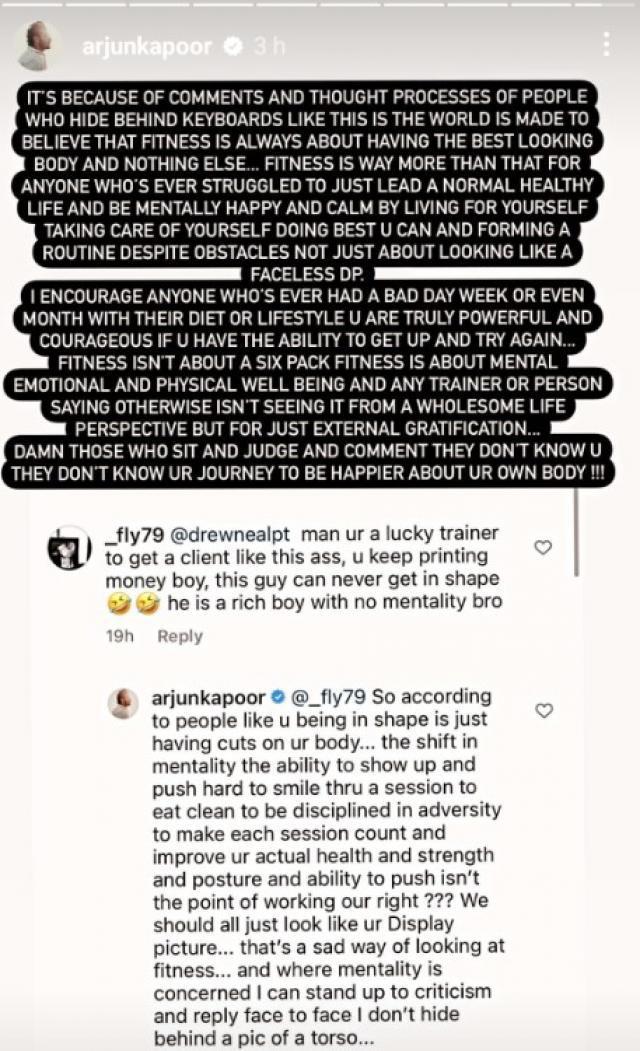 Arjun Kapoor, on the contrary, made sure to return it to the troll and silence him with a savage retort. Arjun replied to the troll with a befitting retort: "So according to people like you being in shape is just about having cuts on your body, the shift in mentality, the ability to show up, to push hard and smile through a session, to eat clean, to be disciplined in adversity, to make each session count and to improve your actual health and strength and posture and the ability to push isn't the point of working out right? We should all look like your display picture… that's a sad way of looking at fitness… and where mentality is concerned i can stand up to criticism and reply face to face, I don't hide behind a pic of a torso."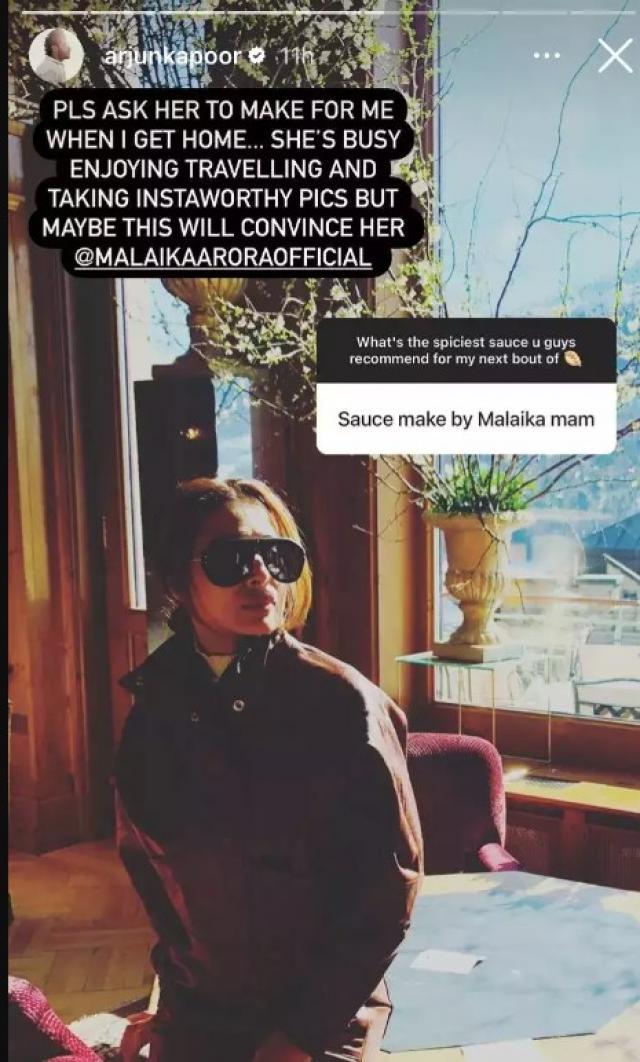 Arjun Kapoor reacted with some witty retorts to the other reacts as well. A fan of the actor wrote, "Sauce made by Malaika ma'am" and Arjun made sure to give a hilarious response by taking a dig at Malaika. Revealing how she remains too busy, the actor wrote: "Please ask her to make for me when I get home… She's busy enjoying travelling and taking instaworthy pics but maybe this will convince her."