Amid the Divorce Rumors, Fans ask Samantha If She Is Planning To Settle Down In Mumbai? Here's What The Actress Said
Actress Samantha Akkineni was recently bombarded with many personal questions, as the actress held an "Ask Me Anything" session on her Instagram handle. Samantha's personal life has been making headlines ever since the rumors of her getting a divorce with husband Naga Chaitanya are rife in the industry. Amid the divorce rumors this "Ask Me Anything" session gave the people an opportunity to directly ask the actress about her life.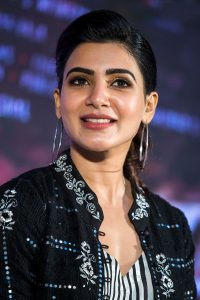 If reports are to be believed, the actress can announce her divorce with superstar Naga Chaitanya as their marriage is going through a rough patch. Reportedly, the four-year marriage of the star couple is in trouble and the couple is headed for a divorce. Recently, the actress removed her surname 'Akkineni' from her full name and bio from the social media platforms and changed it to 'S'. Samantha has also been missing from the most auspicious occasions of the family. Off late, she has been spending a lot of time alone by going on solo trips and has also been absent from the success bash of her husband's film 'Love Story'. Samantha did not come to the special dinner arranged by Naga Chaitanya for Bollywood star Aamir Khan.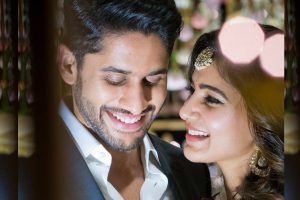 Now it has been reported that Samantha has been planning to leave Hyderabad and move to Mumbai. In the latest 'AMA' session of the actress, a fan asked if she is going to leave Hyderabad and move to Mumbai?. One of the fans asked, "Are you really moving to Mumbai?."To this Samantha replied, "I don't know where this rumour started but just like a hundred other rumours, not true. Hyderabad is my home, will always be my home. Hyderabad is giving me everything and I will continue to live here very happily," she said.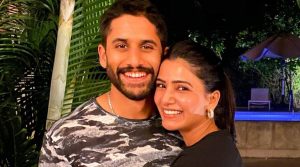 Meanwhile, Naga Chaitanya in his recent interview with Film companion said that he chose to focus on his work instead of paying attention to the news. "Initially, yes, it was a little painful. I was like 'why is entertainment heading this way?' But after that, what I've learned is that in today's age, news replaces news. Today there's one news, tomorrow there's another news, today's news is forgotten. But in my grandfather's time, there were magazines, and magazines used to come once in a month," he said.