Vicky Kaushal and Rashmika Mandanna's latest ad for MACHO underwear didn't go down well with the netizens. Both the stars and the controversial ad has been criticized badly by people on social media platforms. In the commercial, Rashmika could be seen playing the role of a fitness trainer and Vicky Kaushal is playing her student. The ad opens with a yoga class seen in which Rashmika could be seen counting 1,2,3 which gradually turns into 3.1,3.2,3.3 by gawking at the stripe of Vicky Kaushal's underwear.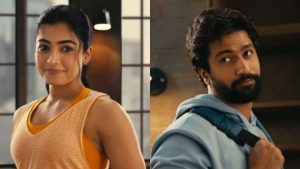 Vicky then winks at Rashmika and says 3.4 and Rashmika end the counting at four, and the brand name appears on the Vicky Kaushal's underwear stripe. In the other part of the ad, Vicky could be seen entering with his bag in the yoga class and Rashmika wishes him morning. In the next shot, Vicky sees that all the things in the locker area have been shifted at the upper shelves. Vicky gives a look at Rashmika and then smiles, his t-shirt lifts and the brand name appears.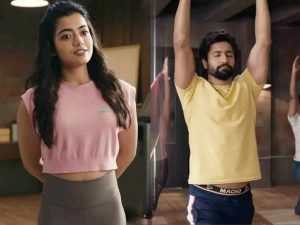 Netizens are calling the ad cheap and that the standard of the ad has also been dropped down. Some people also felt that the ad is been giving the wrong message to society. "This is such a terrible ad," wrote one user. "What the makers were thinking while creating it," wrote another user. Nowadays what is going on with underwear advertisements? 1st Lux Cozi ad was making nonsense and discomfort on TV and now the MACHO ad also going on the same path. What the hell is happening with the publicity team of underwear, deodorant companies (sic)," wrote another user.
Check out the ad here:
Some viewers even found that the ad was objectifying men and asked the makers what if the roles were exchanged? That would have created a huge controversy. "Objectifying men is okay with you but if the roles had been exchanged that would have created a huge controversy," wrote a user.