Aditya Narayan Reveals His Daughter's Name, Opens Up About Posting Her First Ever Picture; Check It Out!
Popularly known singer and show host Aditya Narayan and his actress wife, Shweta Agarwal had embraced parenthood with their first child on February 24, 2022. The adoring father revealed his baby girl's name. Aditya Narayan and his wife, Shweta Agarwal had embraced parenthood after the welcoming of their first child on February 24, 2022.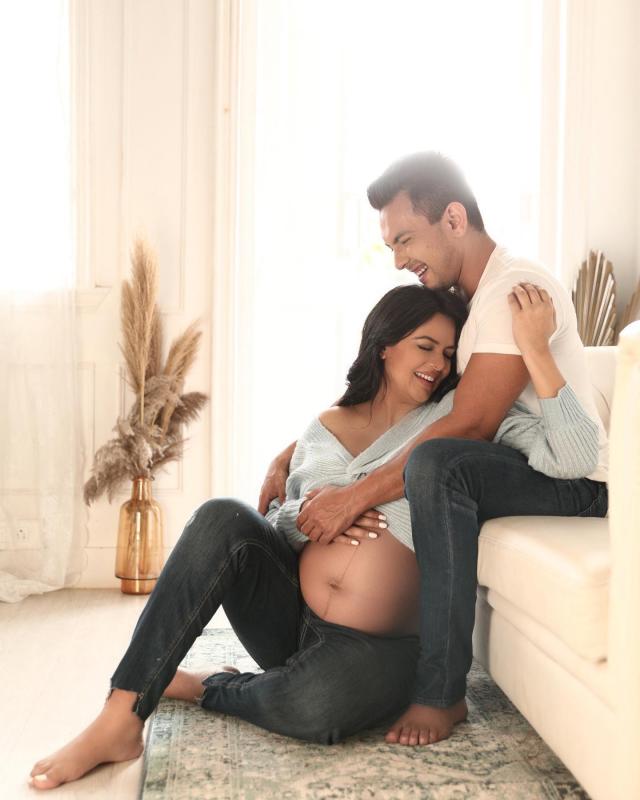 On December 1, 2020, the couple had tied the knot amidst the pandemic in a restrained ceremony. After 7 months of their married life, the couple had an announcement that Aditya Narayan's wife Shweta Agarwal's pregnancy news had started getting out in the media. Now, the adoring father opened up his baby girl's name on his social media handle.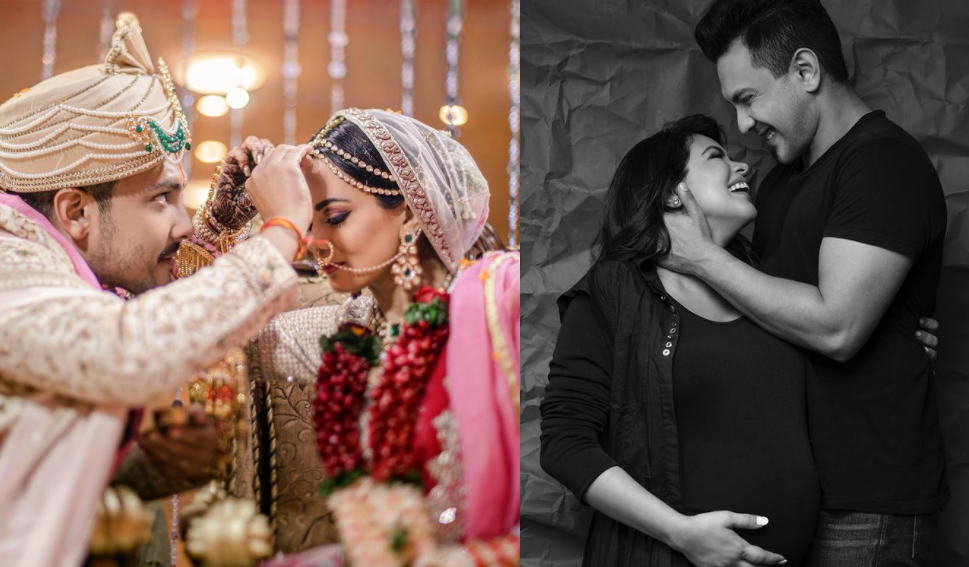 In a conversation with The Times Of India, singer Aditya Narayan had announced the news of welcoming a baby girl. The cherishing father had divulged that the little one was born on February 24, 2022. A few months back, Aditya Narayan cherished his huge fanbase with the news of their pregnancy. He had posted a picture with his wife, Shweta, in which the mom-to-be was seen showing her baby bump in a crop top and a pair of jeans. Along with it, he had written: "Shweta & I feel grateful & blessed to share that we are welcoming our first child soon. #BabyOnTheWay."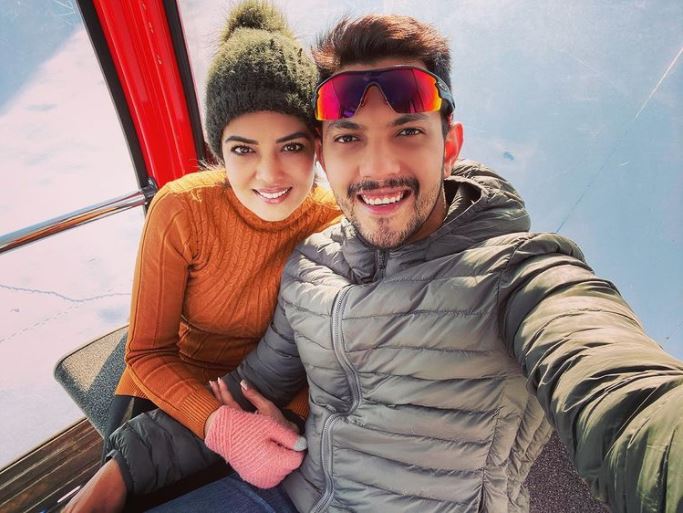 A few moments back, Aditya Narayan shared a post on his Instagram handle and hosted a Q&A session for his enormous fanbase. One of the fans questioned him if he had decided on a name for his daughter yet, a delighted Aditya divulged the name of his baby girl. He replied: "Tvisha Narayan Jha. P.S. I was the only one primarily researching baby girl names while everyone was busy looking for boy names."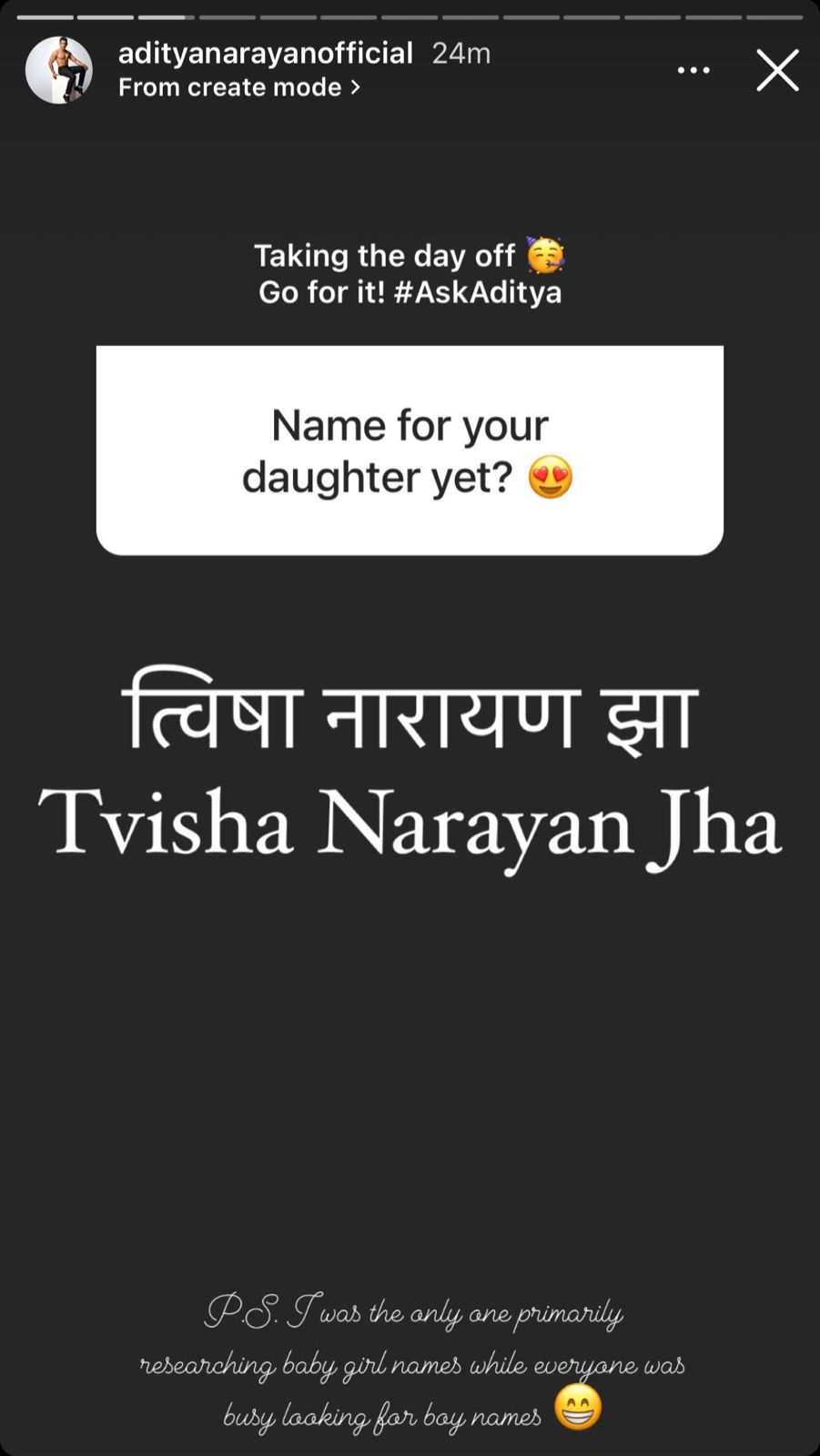 Earlier, Aditya had expressed that he was with his wife, Shweta during the delivery, and had increased his love and respect for her. And now, another fan who questioned him how cherished he was when the doctor had told him that it was a baby girl, Aditya replied: "Couldn't believe it! Was in the OT during the entire procedure."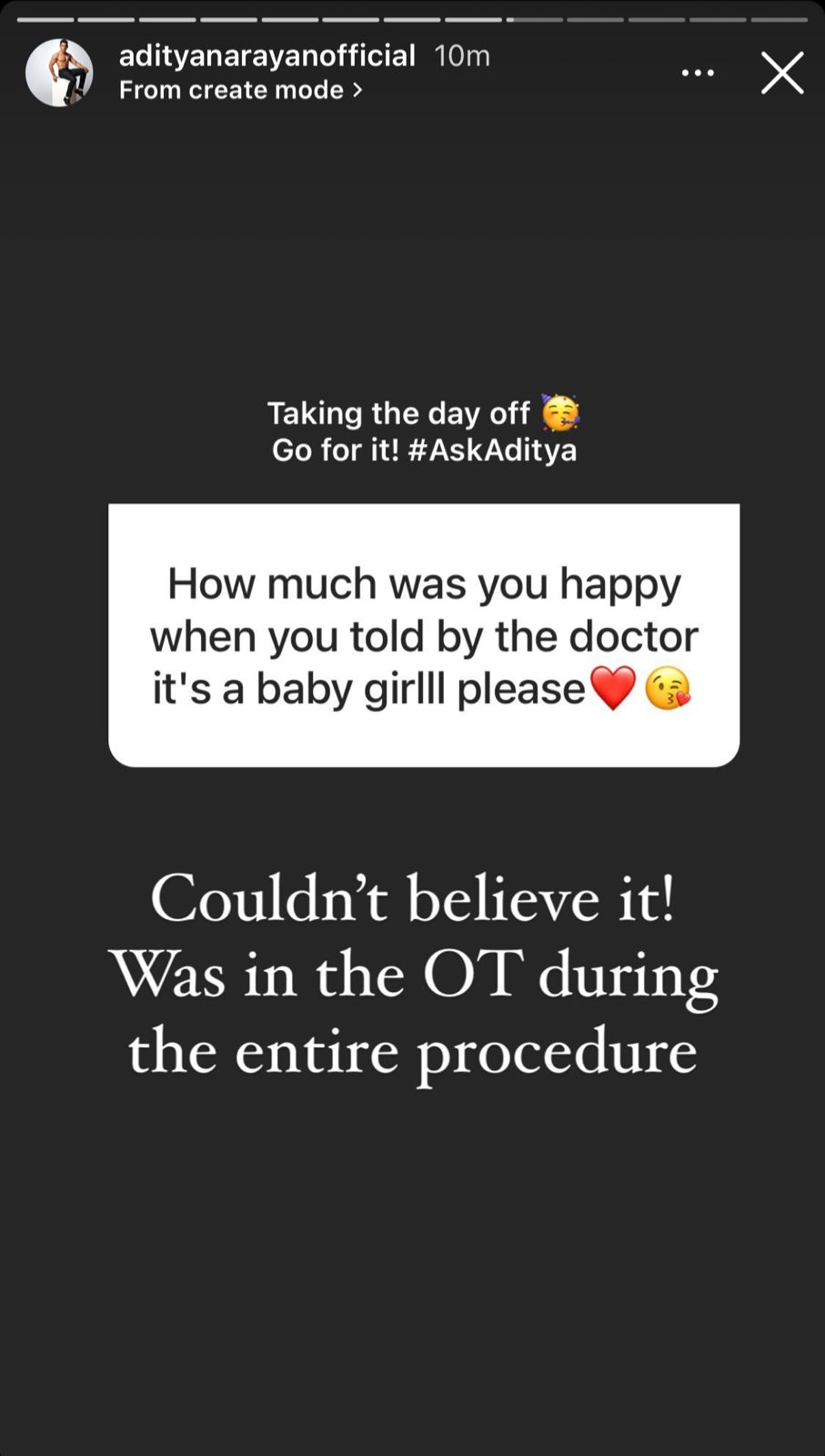 Furthermore, he replied to a fan's question, who had asked him, "How is your daughter doing? When r u going to share her pic?"  Aditya disclosed that he would have to take permission from his wife, Shweta for the same and added that it is suggested to post the baby's picture only after 40 days of birth. Aditya Narayan wrote: "Need her mommy's permission! The elders say it should be after 40 days post birth."
We are excited to get a glimpse of Aditya and Shweta's daughter, Tvisha Narayan Jha soon!