Actor Dilip Kumar Recovering Swiftly
Legendary actor Dilip Kumar was admitted to the Hinduja Hospital in Mumbai after facing difficulty in breathing . The 98 year old actor was in ICU but is finally recovering . Saira Banu his wife requested to every one for his recovery . This is the second time that he was admitted to the hospital before also he was admitted to hospital because of the similar complaint on june 6. Earlier he was diagonsed with the bilateral pleural effusion for which he underwent a successful aspiration and get discharged on june 11. Saira was updating was beside him all the time in hospital and was updating about him about his health from time to time.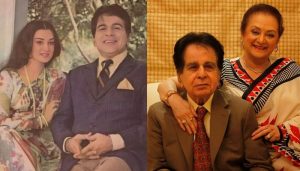 The veteran actor Dilip kumar and Saira Banu got hitched in the year 1966 and carrying their relation till today . The couple have carried their 54 years of marriage with unconditional love and support. At the time of their wedding , Dilip Kumar was 44 and Saira Banu was 22 years old. Saira also confessed her love for him since the age of 12 years of age. Finally their fairytale romance culminated into a marriage. After marrying Saira , he after that also fell in love with the pakistani lady, Asma . Dilip also divorced Saira for marrying Asma. Dilip marry Asma but their marriage didn't work because Asma was cheating on him. Later on , he again remarry Saira divorcing Asma.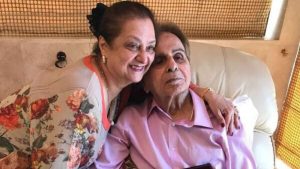 All the fans of Dilip kumar are praying for the speedy recovery of him day and night. His health his getting better now and stable. He will continue to be in the hospital now because doctor's are saying that they would take care of his health and pay more attention to him according to his age.
Dilip kumar need our prayers and duas for the speedy recovery of him. May the actor get back home with good health .