A Look At Neha Dhupia's Alleged Boyfriends Before Getting Married To Actor Angad Bedi
Neha Dhupia is a known name in the entertainment industry who has worked in many Hindi, Telugu, Malayalam as well as Japanese films. She became a known face after winning the Miss India pageant in 2002 and was also among the top 10 finalists in Miss Universe.  Neha made her debut in Bollywood with the movie Qayamat in 2003 and then went on to star in many films. Today, the actress has made a space for herself solely on the basis of her hard work and talent and can be seen hosting many shows on radio or television.
Talking about her personal life, Neha is happily married today to actor Angad Bedi. There were few other gentlemen who she had dated before finally tying the knot with her one and only.
Ritwik Bhattacharya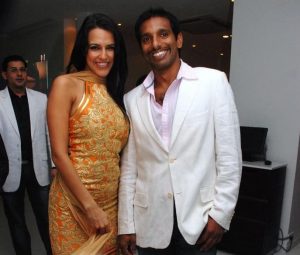 Neha Dhupia reportedly dated the National level squash player – Ritwik Bhattacharya for 10 long years. However, after being in a relationship for such a long time they did not take the next step to get married. In fact, in an interview, Neha had accepted that they were in and out of the relationship for a long time.
Yuvraj Singh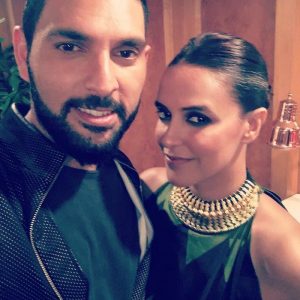 Neha Dhupia was also linked with Yuvraj Singh as both were spotted together at many events. In fact, when Neha got married to Angad Bedi who is also one of the closest friends of Yuvraj, the news had upset the cricketer. On Neha Dhupia's podcast, Angad Bedi had confessed and said, "My best friend did share an Instagram post very recently on Friendship Day (now dated 2018) and I read that post. Yuvi's quote was something like – just my take on people and who I thought were friends, after the experience, I would like to say I love my dogs more. Something like that, I just thought it was a bit immature. But he is entitled to his opinion so it's fine. It was my fault and I say this very openly that I should've given him more time but then unfortunately for us, the decision-making was so sudden. He has his reasons to be upset and I really love him but if you want to say what our relationship is right now, yes, it's not the same and I hope in due course it does get better because I miss him. He's a dear friend of mine."
James Sylvester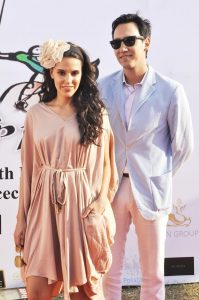 Neha Dhupia's name was also associated with a dentist name James Sylvester with whom she was reportedly in a relationship for 3 years.