Shilpa Shetty Admits Making A Mistake In Latest Post Amid Raj Kundra's Arrest In Alleged P*rnographic Racket, Deets Inside
Actress Shilpa Shetty Kundra and her husband Raj Kundra have been hitting the headlines for all the wrong reasons lately. The businessman was arrested after he was accused of the creation and distribution of pornographic content and is under police custody as of now. The actress was also interrogated by the Crime Branch if she had any role to play.
A few hours ago, Shilpa Shetty Kundra took to her IG handle to share a cryptic post in which she admitted that she made a mistake but that's okay. The quote begins with a quote by Sophia Loren which read, "Mistakes are part of the dues one pays for a full life."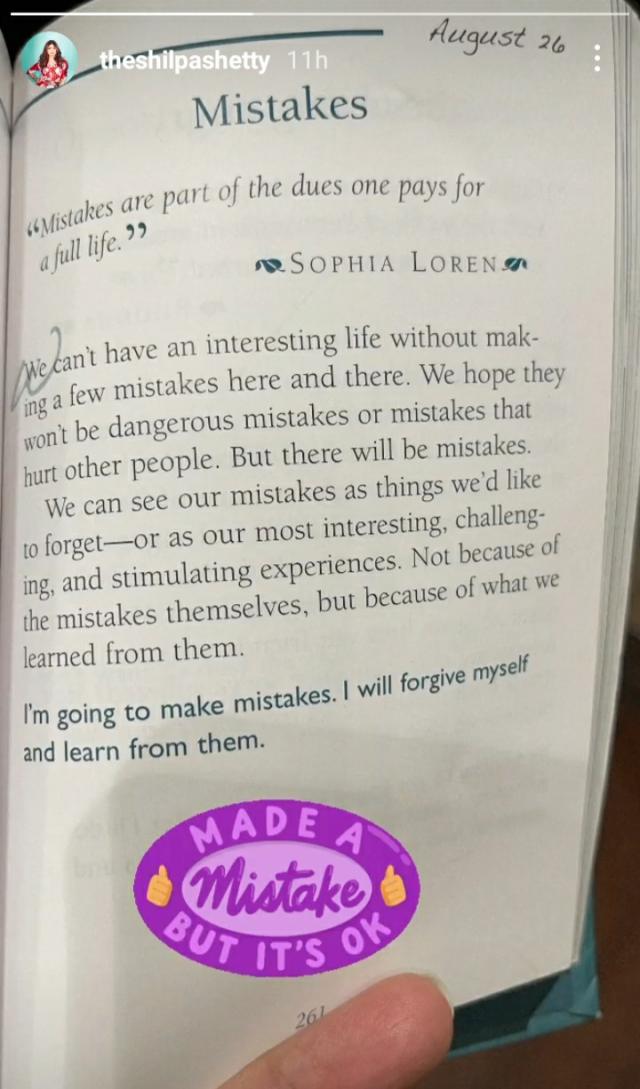 The excerpt can be further read as, "We can't make our lives interesting without making a few mistakes here and there. We hope that they won't be dangerous mistakes or mistakes that hurt other people. But there will be mistakes. We can see our mistakes as things we'd like to forget or as our most interesting, challenging and stimulating experiences. Not because of the mistakes themselves but because of what we learned from them."
Stay tuned for more such gossips.