When Nita Ambani Wore A 'Panetar' And 'Gharchola' On Her Wedding, Became A Traditional Gujarati Bride; Take A Look!
The gorgeous Nita Ambani had become a traditional Gujarati bride and had worn a 'panetar' saree with a 'gharchola', paying respect to her and her husband's family's ceremonies. Mukesh Ambani and his family are popularly known for their affluent lifestyle. Mukesh Ambani and Nita Ambani got married in the year 1985 when Nita Ambani was just 20 years old.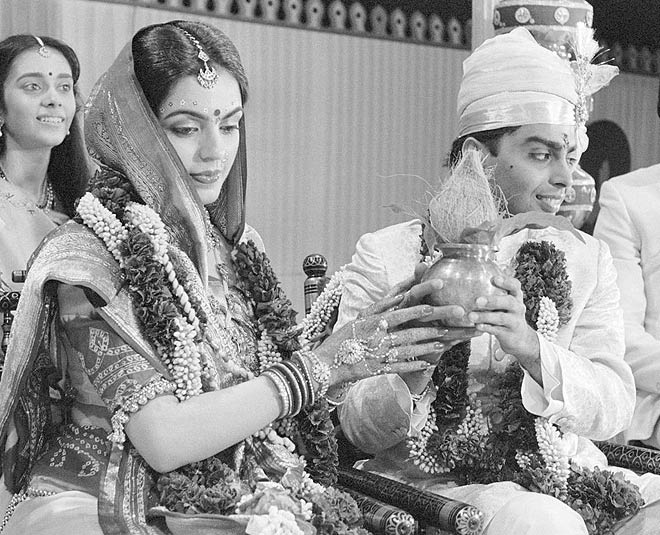 For many years, we have seen that in spite of the riches, the Ambani family attentively follows their rituals and traditions. At the wedding, Nita had donned a traditional garment that had two sarees, draped together as one. She had worn a panetar saree paying respect to her family and had added a gharchola respecting her husband's family tradition. On her Instagram handle, a museum professional, Deepthi Sasidharan, described the importance of panetar and gharchola worn by Nita Ambani on her wedding and wrote: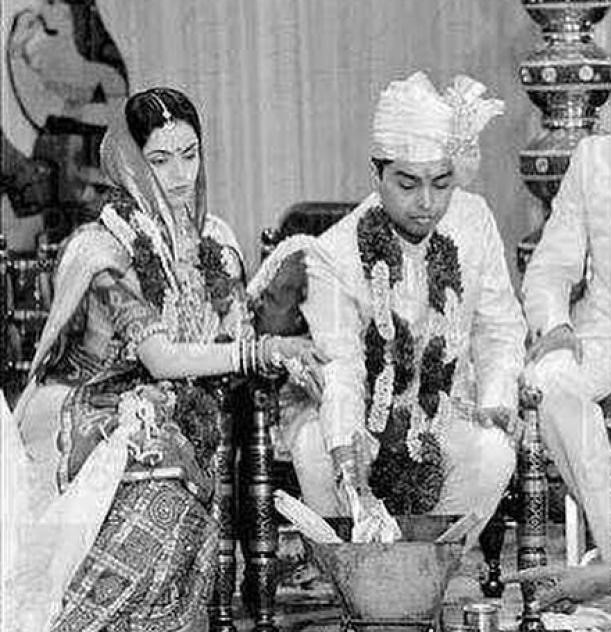 "The traditional garment comprises typically two saris, miraculously draped together as a composite whole. The white/ivory 'panetar' silk sari with a traditional red/maroon border from the brides home and a fully red and gold gorgeous sari, the 'gharchola' from the groom's home. Both versions have the tie-and-die bandhini work aplenty. It's a poignant name – ghar/home chola/cape to welcome the new bride and signify her union with her marital home. In older wedding ceremonies that lasted a whole day, the bride would wear one sari and then change to other. Then it became symbolic when the gharchola is symbolically draped over the head."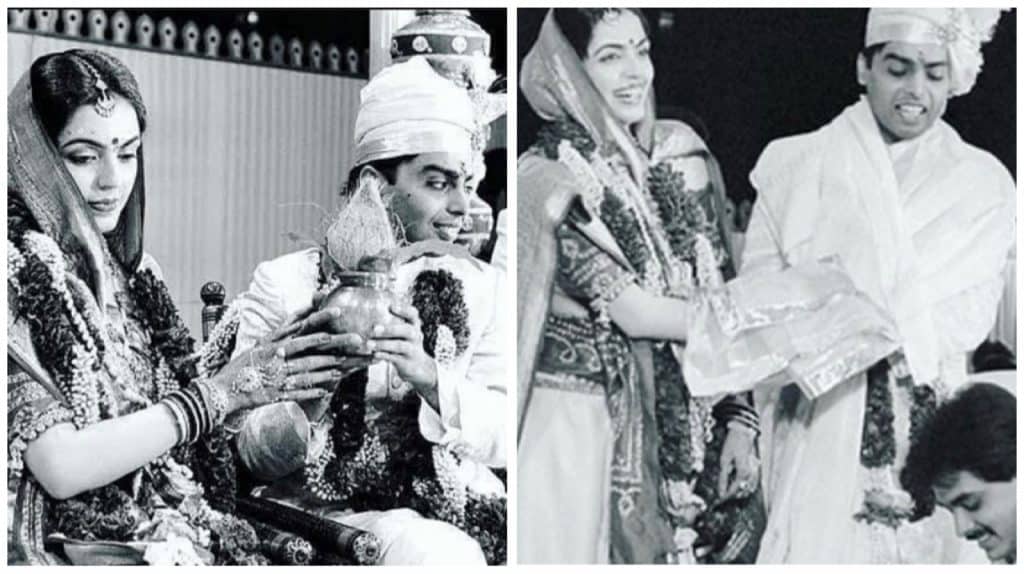 Not only Nita Ambani, her daughter, Isha Ambani had also added on their Gujarati traditions to her wedding look. On December 12, 2018, she got married to Anand Piramal. While she looked beautiful in the ivory lehenga, Isha had added her mother, Nita Ambani's wedding saree as a main part of her wedding dress. Isha had worn her mother, Nita's 36-year-old wedding saree, as her dupatta with her main ivory wedding ensemble.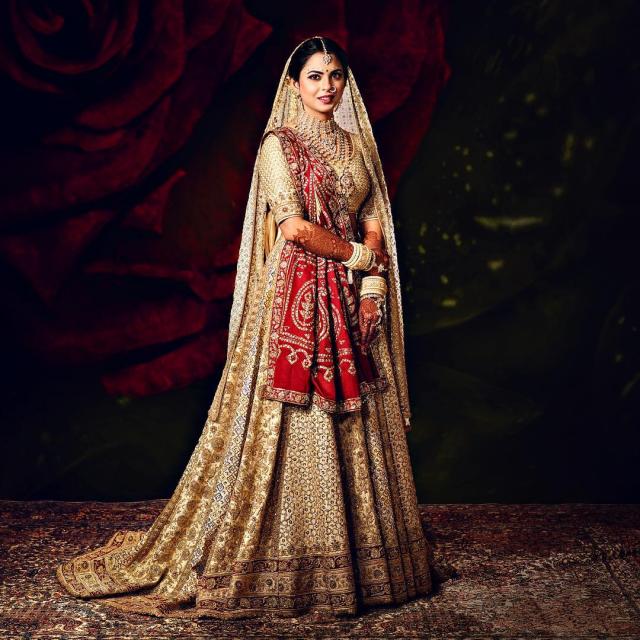 A few days ago, we stumbled upon unseen pictures from Nita Ambani and Mukesh Ambani's wedding, and it had sparkling love. The pictures were from their phera ceremony, and Nita had looked stunning as a bride.
Nita Ambani is a traditional Ambani bahu, but also a powerful businesswoman. She is the chairperson and founder of the Reliance Foundation, a non-executive director of Reliance Industries, owner of the Mumbai Indians cricket team, and founder and chairperson of Dhirubhai Ambani International School.