A few hours back, Debina Bonnerjee shared an eye-catching picture of her pregnancy situation. Preggers, Debina Bonnerjee is taking good care of her health and fitness in her pregnancy time.  To-be-mommy performed a headstand while her hubby, Gurmeet kept an eye on her. Well-known television actors, Debina Bonnerjee and Gurmeet Choudhary are soon going to be parents. They are seen cherishing every moment of their lives ever since they have announced their good news.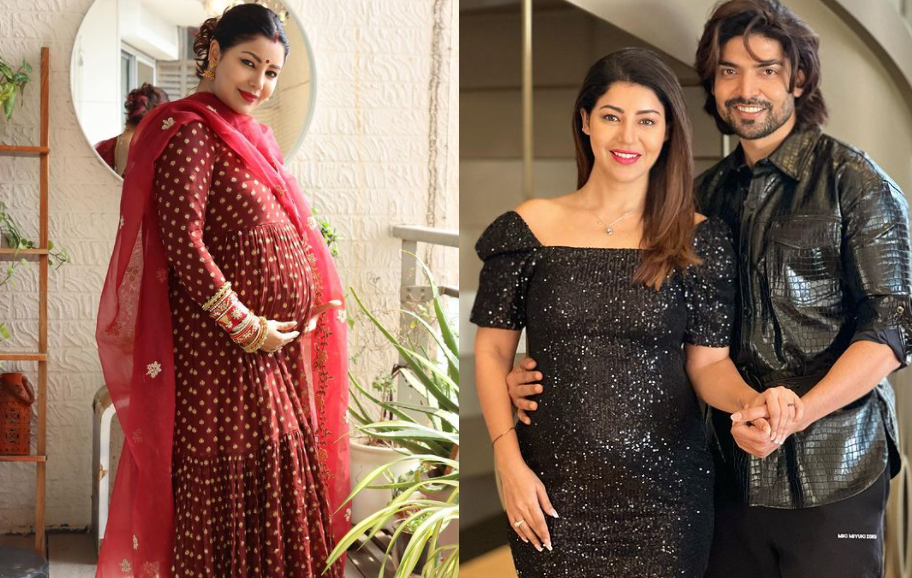 A few moments ago, Debina Bonnerjee shared a picture on her Instagram handle and shared a picture of herself performing a headstand. The mommy-to-be looked energetic in all-black athleisure wear and was seen standing upside down with her hands on the back of her head.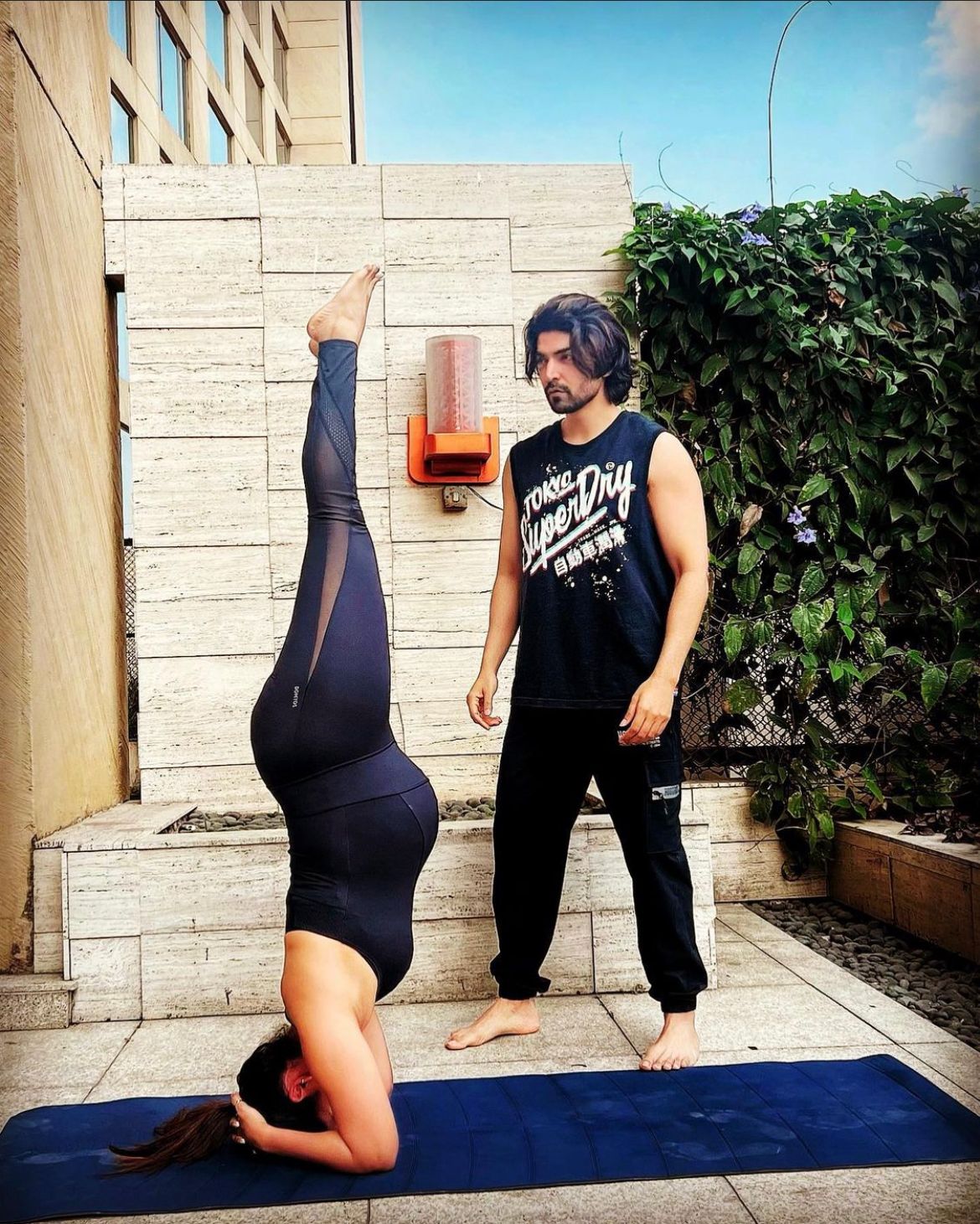 In the picture, we can also see her husband, Gurmeet, keeping an eye on her and standing in an alert position. Along with it, Debina wrote a long note in the caption, which can be read as: "When life turns you UPSIDE DOWN… simply adjust your view. ALSO TO BE NOTED, I HAD A STRONG INVERSION PRACTICE BEFORE I WAS PREGNANT. I DIDN'T GET KNOCKED UP AND THEN Thought, 'HEY, GOING UPSIDE DOWN WOULD BE A COOL PHOTO'."'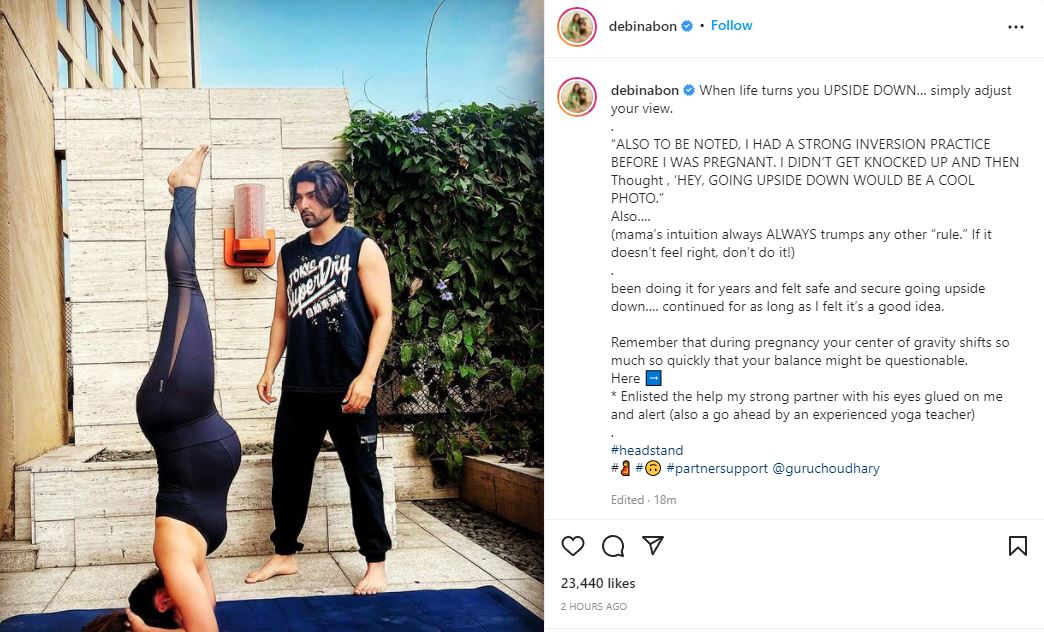 On March 23, 2022, Debina had shared a post on her Instagram handle and had posted a picture of herself. In the picture, we could see Debina wearing a white-coloured body-hugging dress while showing her baby bump and looking endearing.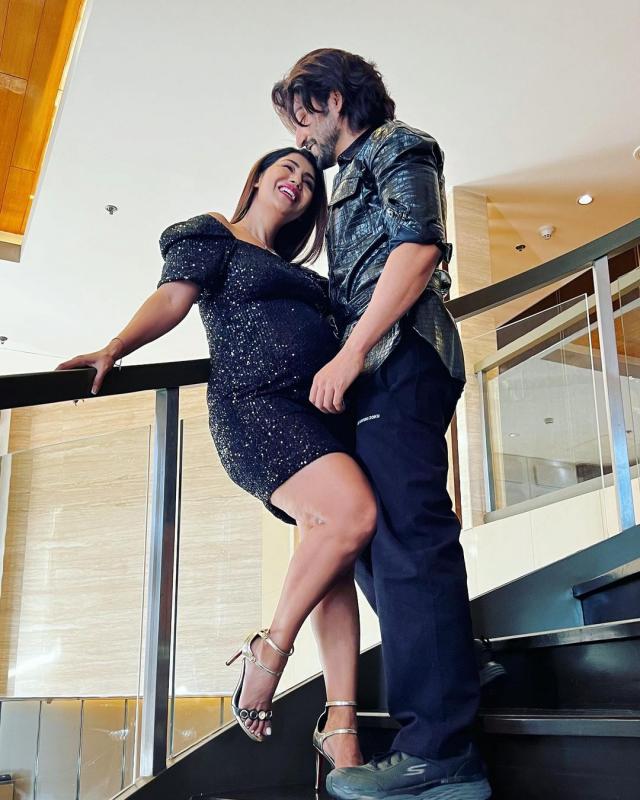 Alongside the picture, she had written a heart-touching note and had stated that she had suffered trauma before finally experiencing pregnancy. She had also spoken about her happiness that she would meet her baby soon. An excerpt from her note could be read as: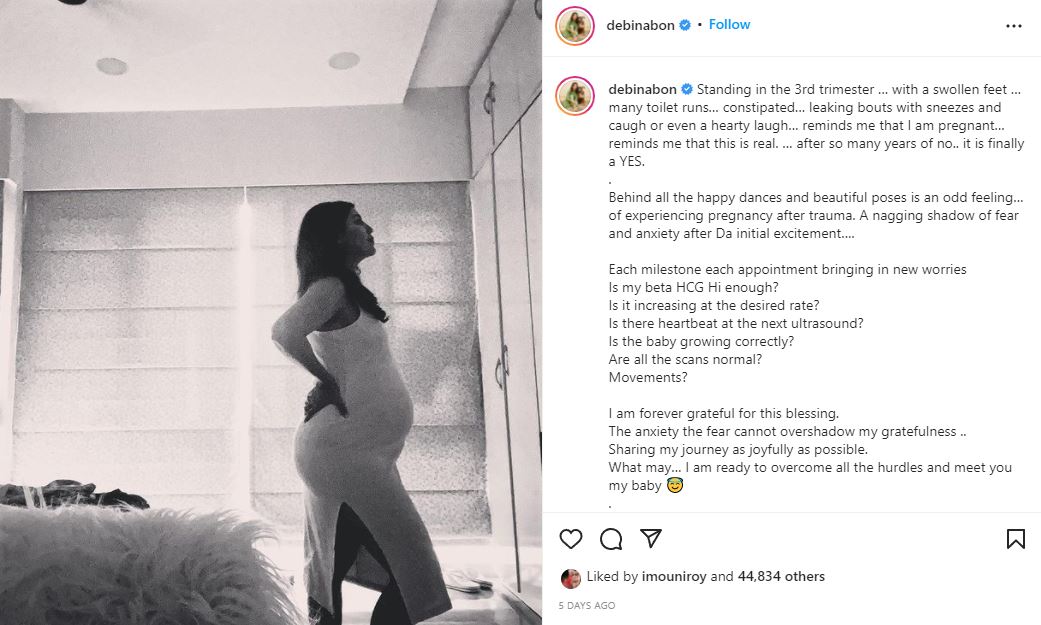 "Standing in the 3rd trimester … with a swollen feet … many toilet runs… constipated… leaking bouts with sneezes and caugh or even a hearty laugh… reminds me that I am pregnant… reminds me that this is real. … after so many years of no.. it is finally a YES. Behind all the happy dances and beautiful poses is an odd feeling… of experiencing pregnancy after trauma. A nagging shadow of fear and anxiety after Da initial excitement."