Vicky Kaushal-Katrina Kaif wedding confirmed: District administration meeting convened to discuss wedding arrangements. Take a look!!
Bollywood stars Katrina Kaif and Vicky Kaushal are all set to tie the knot this month. Finally, it's official that Bollywood stars Vicky Kaushal and Katrina Kaif are tying the knot at the Six Senses Fort, Barwara in Sawai Madhopur district next week. After so many rumors of Vicky Kaushal- Katrina Kaif's wedding now finally became official confirmation that they are going to marry by this month. Lovebirds Vicky Kaushal and Katrina Kaif did not confirm their relationship publicly and they were not saying and even declaring anything from their side about their wedding.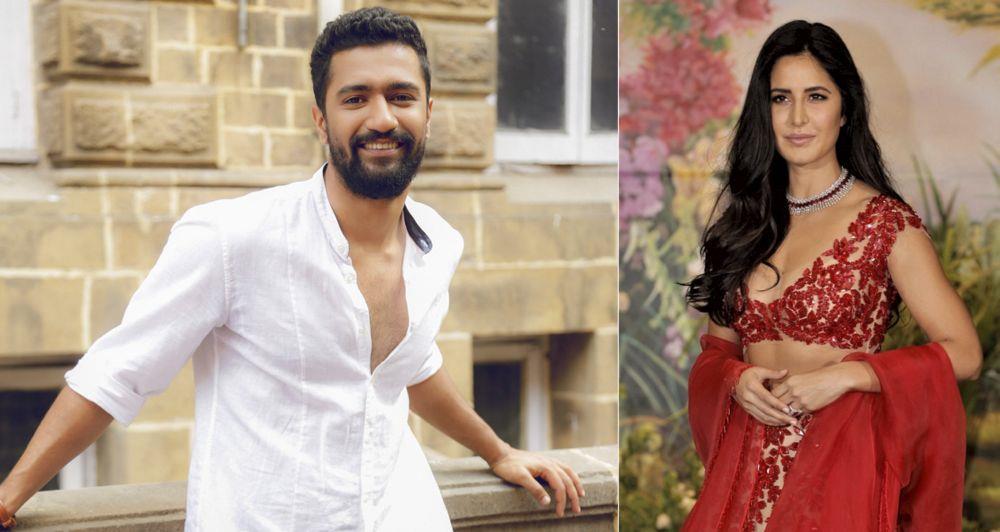 Their wedding now becomes a center of attention after all rumors it became the most awaited wedding of Bollywood couples. Till the date, there was no official confirmation either by the bride or the groom to be, or the district administration. However, the district administration on Thursday issued an order calling a meeting at 10.15 am on Friday to discuss the law and order arrangements and crowd controlling measures in the wake of the high-profile wedding of Vicky and Katrina.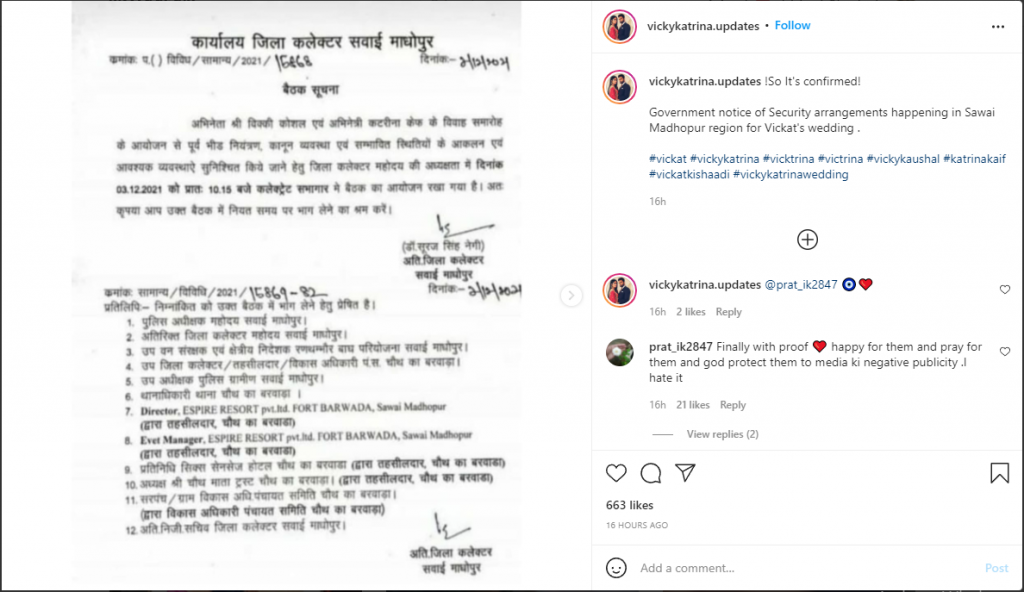 The order was issued by Additional District Collector Suraj Singh Negi. He said the meeting will be chaired by the District Collector and will be attended by the superintendent of police, representatives of the hotel, forest rangers, and other officials. The wedding preparations are going well at the Six Senses Fort Barwara of Sawai Madhopur in Rajasthan. The actors Katrina Kaif and Vicky Kaushal are officially tying the knot in Six Senses Fort Barwara in Sawai Madhopur district next week as per the district administration who will hold a special meeting today for maintaining the law and order. 
According to the reports, Katrina and Vicky will be most likely to reach Jaipur on December 5. Now, Katrina Kaif and Vicky Kaushal's wedding rumors have been making headlines now, the two have never confirmed their relationship publically. Bollywood celebrities like Karan Johar, Alia Bhatt, Rohit Shetty, Varun Dhawan, and his wife Natasha are expected to come to attend the wedding in Sawai Madhopur.
Read here more:
https://ent.womansera.com/kriti-sanon-apologizes-after-a-man-accuses-her-for-ruining-his-life-he-says-hes-been-bullied-1000-times-read-inside/