Heart-breaking News: Mirzapur 2 Actor Lalit Aka Brahma Mishra found dead in his Mumbai flat. Read on here!!
Mirzapur 2 Actor Brahma Mishra played the role of Lalit, Munna Bhaiya's friend in the web series Mirzapur has passed away. According to the reports, on November 29, the actor Brahma Mishra complained of chest pain and visited a doctor. The doctor gave him some gas medicine. However, he was later found dead at his home. Brahma Mishra was staying alone for the last four years at his rented apartment.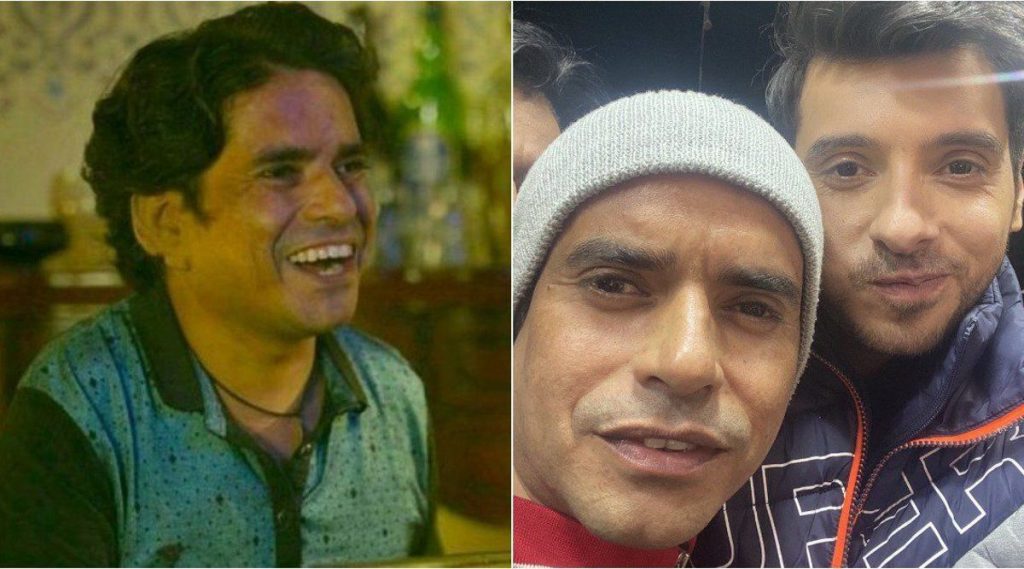 Brahma Mishra was residing in Mumbai, Brahma Mishra stayed alone for the last four years at his rented apartment and his dead body was found in the bathroom. It was only after the neighbors complained of a foul smell that they informed the police. The police later reached the spot and found that it was locked from inside. Hence, a locksmith was called to make a duplicate key.
After entering the flat, the police realized that the smell was coming from the bathroom. The actor's body was reportedly found in the bathroom of his home, three days after his demise. When they opened the bathroom door, Brahma's body was found in a semi-decomposed state. Police have registered a death report on the statement of Brahma Mishra's brother Sandeep. It is being said that the actor died from a heart attack. But the final cause of death is still unanswered. And the further investigations in the case are on.
The Actor Divyendu, who played Munna Bhaiya in Mirzapur, condoled his death on Instagram. Sharing a picture with Brahma, Divyenndu wrote, "RIP Brahma Mishra. Our Lalit is no more. Let's pray for him everyone (sic)."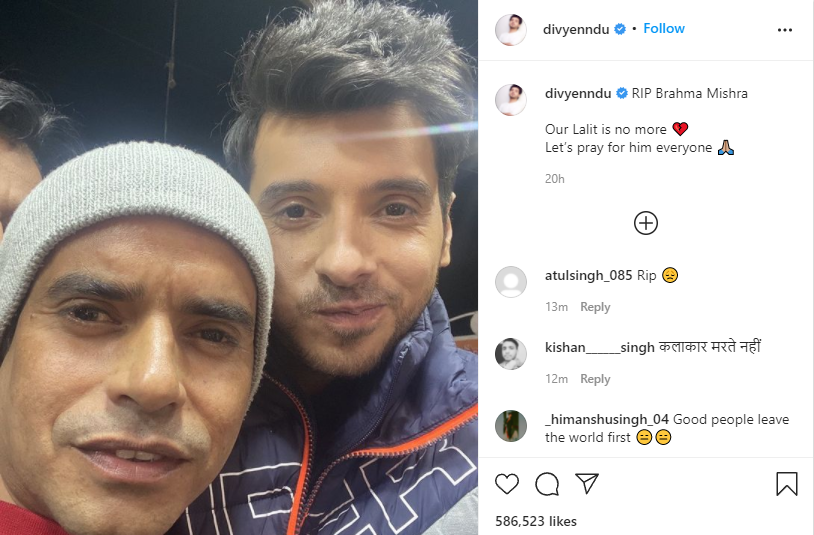 In Mirzapur, Brahma Mishra played the right-hand man of Munna Bhaiya, played by Divyenndu. His character is killed off in the second season's second episode after a conspiracy by Kaleen Bhaiya (Pankaj Tripathi). Brahma Mishra is best known for his roles in films such as Manjhi: The Mountain Man, Dangal, Kesari, and the web series Mirzapur. 
Click here for more:
https://ent.womansera.com/amitabh-bachchan-dedicates-a-poetry-to-his-son-abhishek-bachchan-and-says-my-pride-my-son-my-inheritor-read-on-here/