Bollywood star Akshay Kumar's mother Aruna Bhatia is currently hospitalized at Mumbai's Hiranandani hospital. As soon as the actor got to know about his mother's health condition he flew back to India from UK where he had been shooting for his upcoming film Cinderella. The actor tweeted on Tuesday to update about her mother's health, "Touched beyond words at your concern for my mom's health. This is a very tough hour for me and my family. Every single prayer of yours would greatly help." The actor's mother Aruna Bhatia is currently in the ICU at Mumbai's Hiranandani Hospital," he wrote.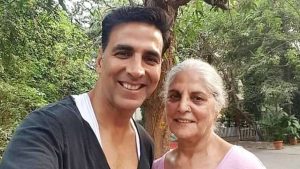 A source told Hindustan Times, "The actor's mom has been unwell for a few days and is in the ICU at Mumbai's Hiranandani Hospital. Akshay is extremely attached to his mother and could not stay away from her while she's not well, so he decided to fly back to India in a sudden decision. Even as he has flown back to be with mom, he has told his producers to carry on shooting with scenes that do not require his presence. All other work commitments of his also continue."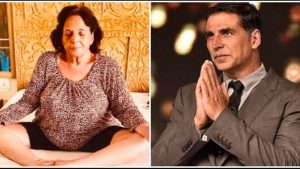 On the work front, Akshay Kumar has many projects in the pipeline. He has just finished shooting for Atrangi Re which will also star actor Dhanush and Sara Ali Khan in the lead roles. He will also be seen in upcoming movies Bachachan Pandey, Prithviraj, Sooryavanshi , Raksha Bandhan, and Ram Setu.