The latest episode of Koffee with Karan season 7 had the two most dashing actors in the Bollywood industry. the guests on the couch this week were Vicky Kaushal and Sidharth Malhotra, the two handsome hunks revealed a lot of things about their life. On the show, Karan also accused Vicky and Katrina of not inviting them to their wedding.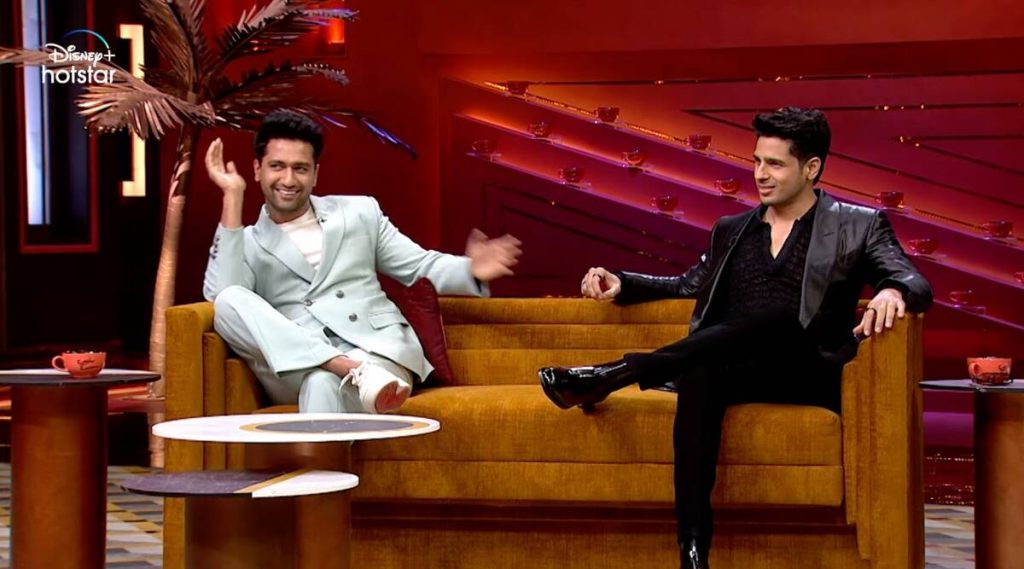 While Vicky Kaushal talked about his life after marriage to Katrina Kaif. Sidharth Malhotra also revealed a lot of things about his relationship with Kiara Advani. However, when Vicky Kaushal was asked about one thing that the couple fights over after marriage? Then the actor revealed it's the 'closet', Vicky said that Katrina has one room and a half for her clothes while he only has one cupboard which will soon turn into a drawer.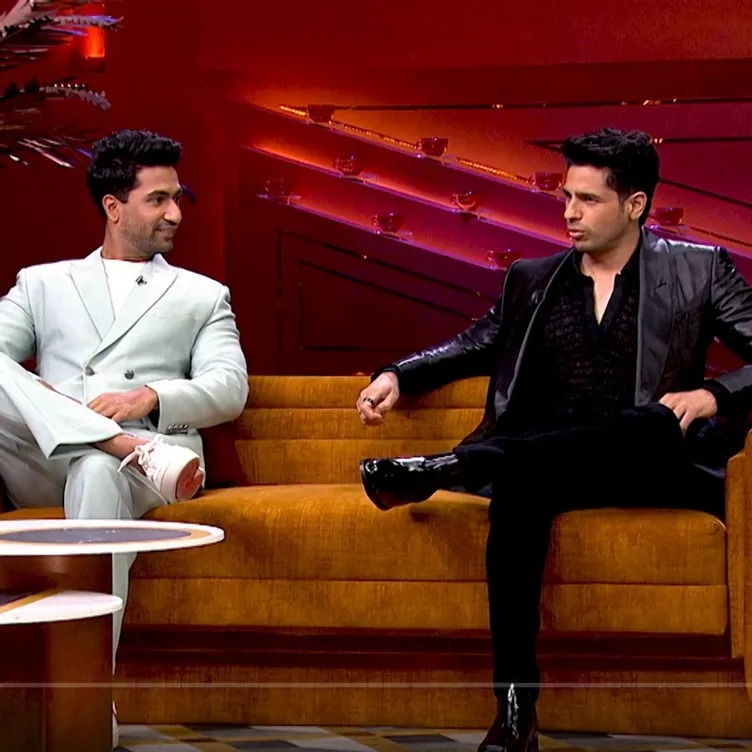 This made the host Karan Johar laugh but he also took the side of Katrina and said 'ofcourse she is the heroine'. Talking about style, Vicky also said that he doesn't know anything about style and it's his stylist Amandeep who takes care of everything. The actor said that he knows nothing about fashion and styling.
On the same episode, Karan took credit for Vicky Kaushal and Katrina Kaif's love story. It was on previous episodes of Koffee with Karan when Katrina said that she might look good with Vicky Kaushal and that their marriage was manifested on the sofa. Both Vicky and Karan then also manifested Kiara Advani and Sidharth Malhotra's marriage on the couch.