Shreya Ghoshal, a singing sensation, was voiceless right before a performance. But thanks to prompt medical attention, she was able to perform for three hours. Shreya Ghoshal, one of the country's most brilliant singers, requires no introduction. Since the musical queen has long reigned over her audiences' hearts, it is reasonable to believe that every note of her music touches a chord in the hearts of her devotees. She has a flourishing Bollywood playback career in addition to extensive training in Indian classical music.
In her personal life, Shreya wed Shiladitya Mukhopadhyaya, the love of her life, in 2015. Before they made the decision to advance their romance, the couple had been dating for about ten years. Devyaan, the couple's baby, was welcomed on May 22, 2021, by parents Shreya and Shiladitya. Since that time, the remarkable three have made the ideal family.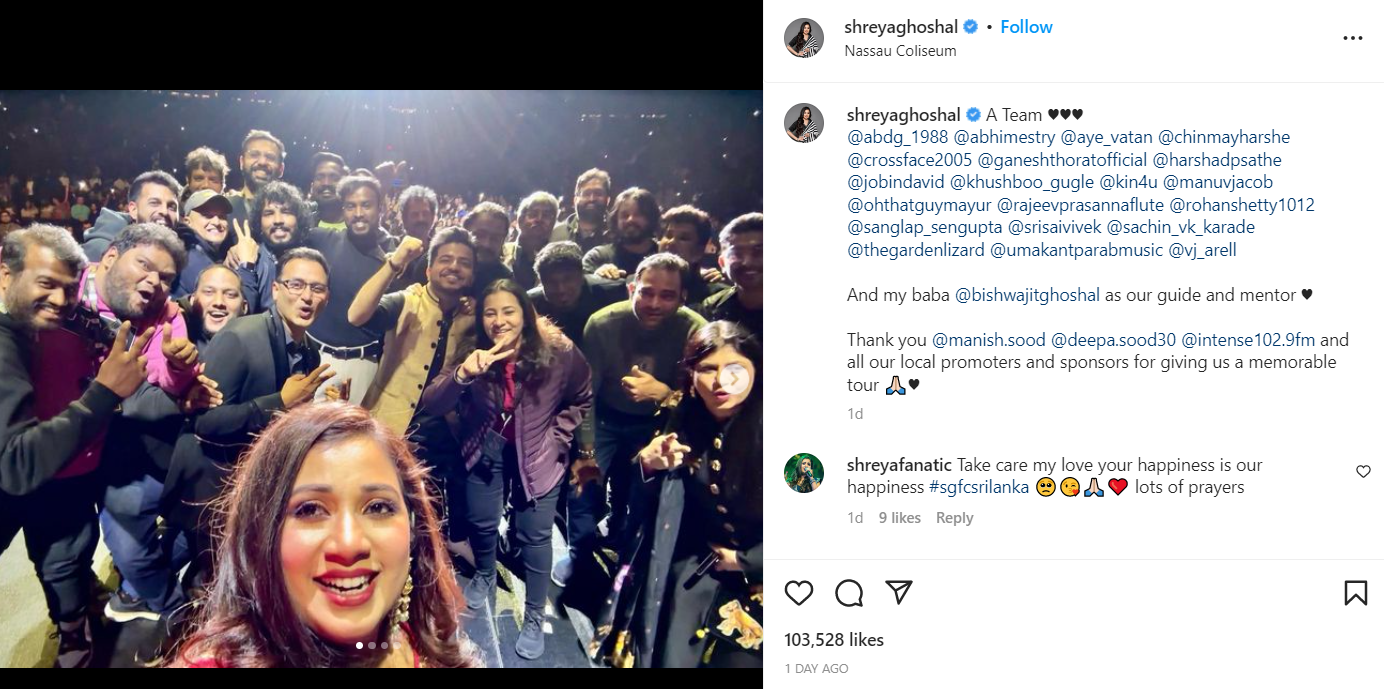 Singer Shreya Ghoshal posted on her Instagram account on November 21, 2022, that she had entirely lost her voice, soon before her concert in New York. She shared her health concern, said she will soon be okay, and thanked her team and her doctor for helping her get better so she could resume singing. She stated: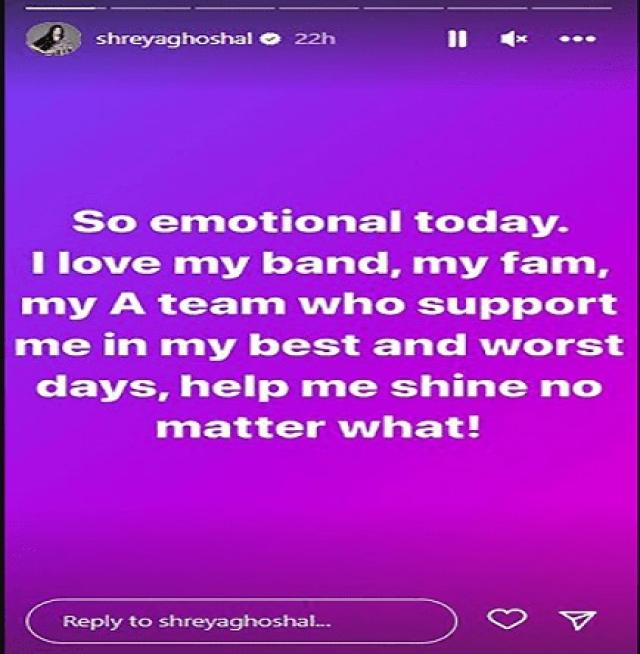 "So emotional today. I love my band, my fam, my A team who support me in my best and worst days, help me shine no matter what. Had lost my voice completely after last nights concert in Orlando. With the prayers of my well wishes and my doctor Sameer Bhargava' best care, I could bring my voice back to be able to sing a full 3 hour concert for a packed New York arena."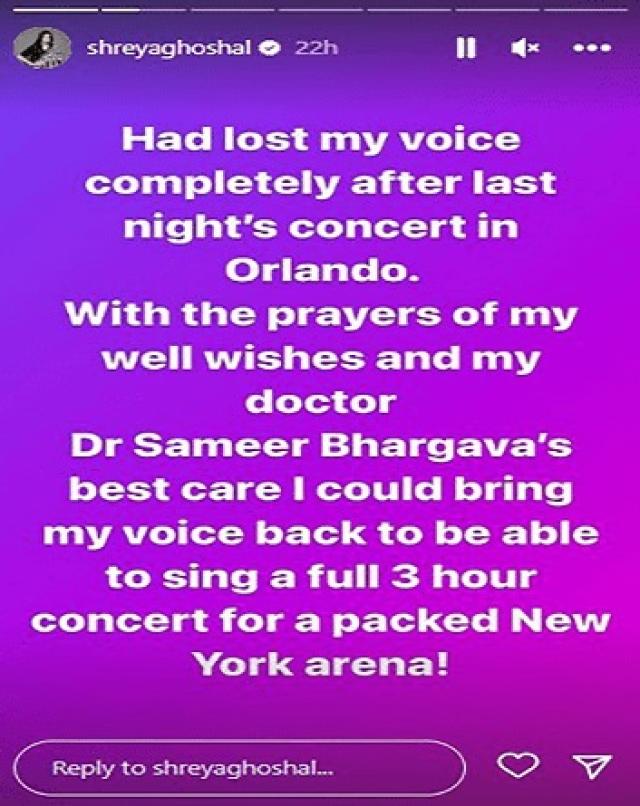 After her three-hour concert in New York, Shreya shared a group selfie with her team as part of a post expressing her gratitude for them. She personally thanked everyone for contributing to the success of her concert. Shreya is a talented singer, but she is also a dedicated mother who adores her son Devyaan. She frequently posts adorable pictures of her time with her son, and those are simply impossible to miss. For instance, Shreya uploaded a sweet video on October 24, 2022 to wish her fans a happy Diwali. We could see Shreya singing a beautiful song to her kid Devyaan in the video. The adorable boy's reaction was just too adorable; he was utterly in awe of his mother.