Shamita Shetty And Raqesh Bapat Confirms Their BREAKUP; Says, "We're Not Together!"
Speculations have been around the corner for a while that Bigg Boss OTT couple, Shamita Shetty and Raqesh Bapat have ended their relationship. On Tuesday evening, both the actors took onto their Instagram handles and shared a story where they clarified that they are not in a relationship anymore. The two also said that they have not been in a while.
Raqesh wrote that he is a private person and didn't want to announce anything publicly but he had to do it for his fans. Shamita on the other hand wrote it was very important to make this clear.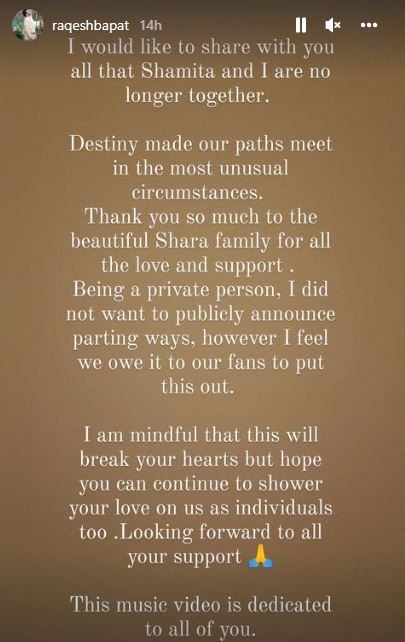 Both the actors have asked the audience and their fans to shower them with love and support. They want their #shara fam to enjoy the music video they did together, for which they shot in May.
#SHARA met for the first time in the Bigg Boss OTT house where they made a team for their challenges. Soon after the two became friends and started having feelings for each other. Raqesh who is already married once, wanted things to be slow and handled maturely. The two eventually fell in love on national television and their love created a huge buzz all around. After Bigg Boss OTT, Shamita went into Bigg Boss' house whereas Raqesh supported her from the outside.
After the show, the two officially started dating and went public about it. Shamita made a good rapport with Shamita's elder sister Shilpa Shetty Kundra and her mom as well. On the other hand, Shamita was seen visiting Raqesh's house and hanging out with him. Even Ridhi Dogra, Raqesh's first wife had only good things to talk about the two and wanted them to be happy together.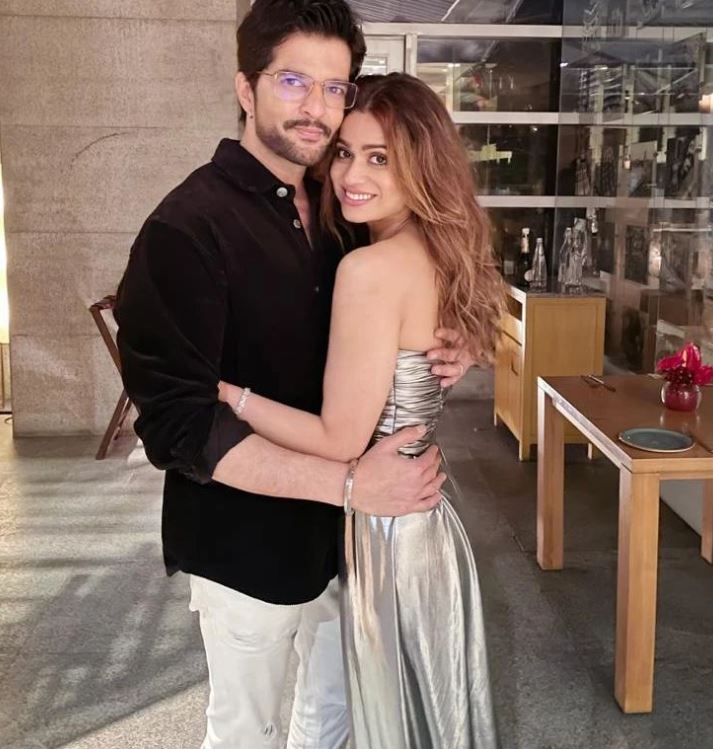 The couple came in together to collaborate on a music video which was recently released and was shot in May. The two parted ways soon after the music video was shot, though the reasons are still not in public but they haven't been seen together ever since.
In May, Shamita when talking about the pressure of being in a relationship where their is always a spotlight above you, said, "Unfortunately, my entire relationship has been out there because we were on a public platform for quite some time. We did create a certain amount of fan following, and our fans love to see us together. But yes, it's [the attention] tough. It puts a lot of pressure on two people in a relationship, because you feel like you are constantly explaining yourself,"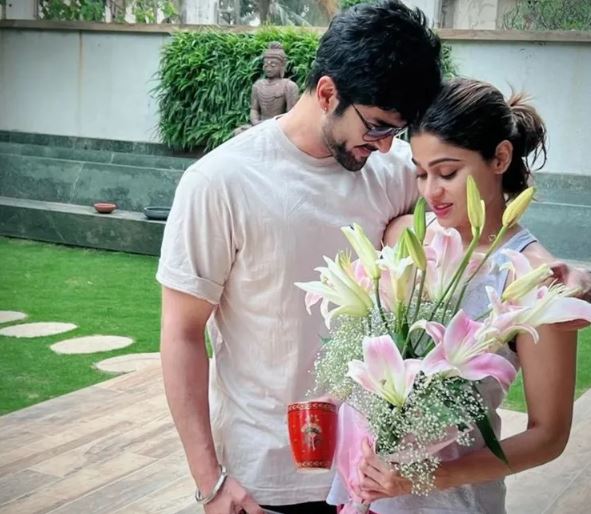 As a still from the music video went viral, fans and audience were confused if the couple were together or not anymore. To clear the air, the two went public and shared the stories in a mature and respectful manner.