Shahid Kapoor Calls Wife, Mira A 'Survivor' For Handling Him On Their 7th Wedding Anniversary: Read On!!!
Recently, Shahid Kapoor, a charming actor from Bollywood, wrote a humorous letter to his wife Mira Kapoor as they celebrated seven years of happiness together. Before he married Mira Kapoor, Bollywood actor Shahid Kapoor always felt empty. In numerous interviews with the media, Shahid has stated that his wife Mira completes him and makes their home a warm place to live.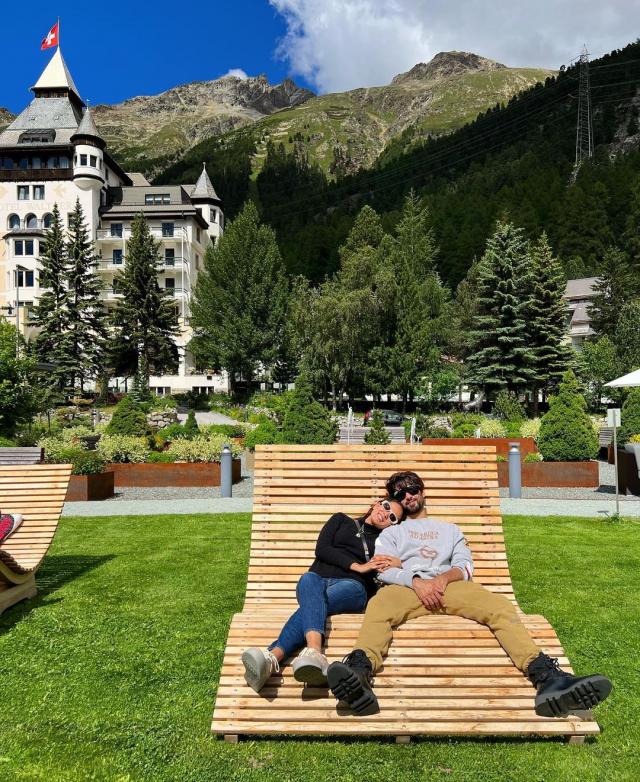 Shahid Kapoor has proven himself to be the ideal spouse throughout the years, and his affectionate side as a parent with Misha and Zain Kapoor is evident. The lovebirds, Shahid and Mira celebrated the seventh anniversary of their marriage on July 7, 2022. Mira posted a nice photo of herself and her husband Shahid from their vacation on her Instagram account.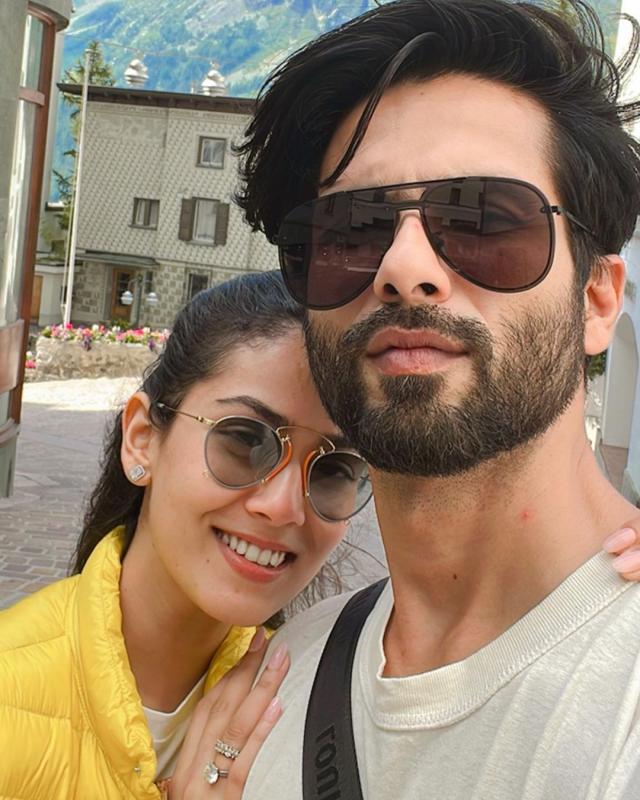 The couple was spotted unwinding on a sun bed. Shahid was described by Mira as her life's love in the accompanying text, which read: "The love of my life. Happy 7 baby. I love you beyond the itch and back."
A few minutes back, Shahid Kapoor shared a humorous greeting for his wife Mira on his Instagram account. Sharing a photo from their trip to Europe, Shahid Kapoor referred to Mira as a legend and a survivor for having cared for him for the previous seven years. The actor penned: "7 down baby. Happy anni you made it through 7 hard long years. You a survivor. You a LEGEND."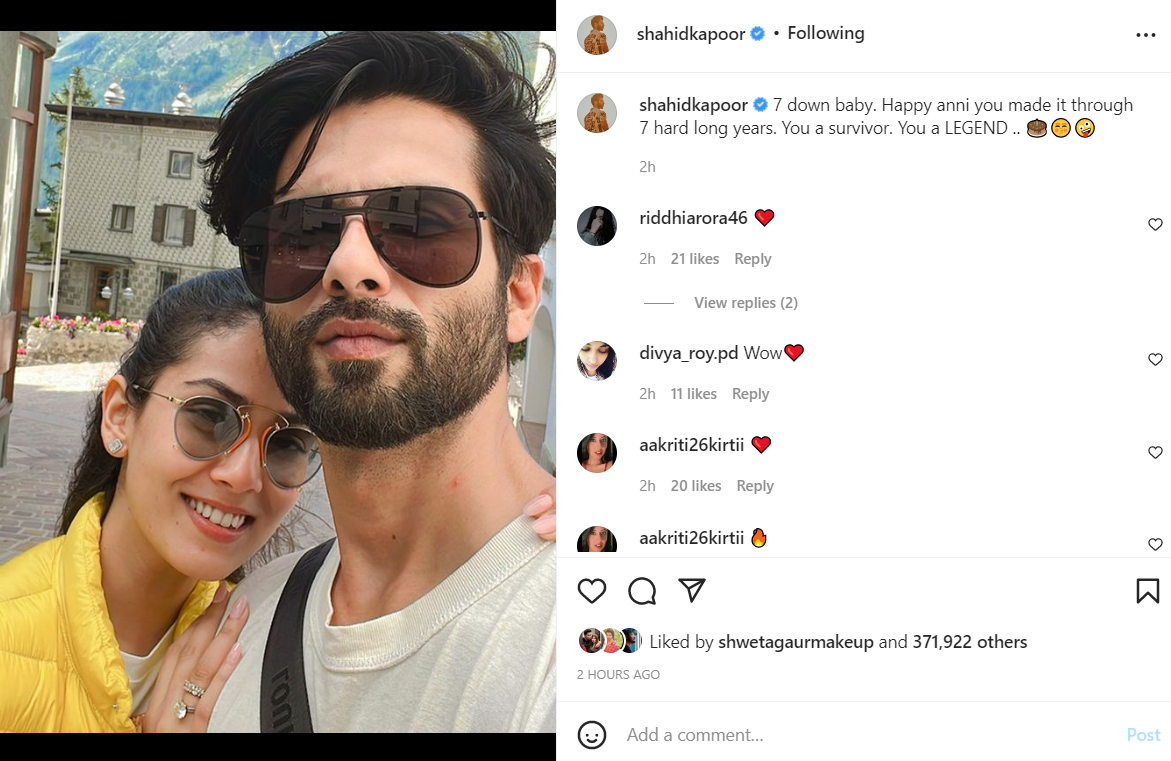 Currently, the family is travelling throughout Europe. Mira and Shahid Kapoor have been taking us on a virtual tour of the lovely city through their Instagram accounts. Mira had posted a photo from their vacation a few days prior. Mira Rajput was spotted clutching her husband Shahid at the tender moment, and their children Misha and Zain could be seen standing close by. The family was taking in the natural splendour.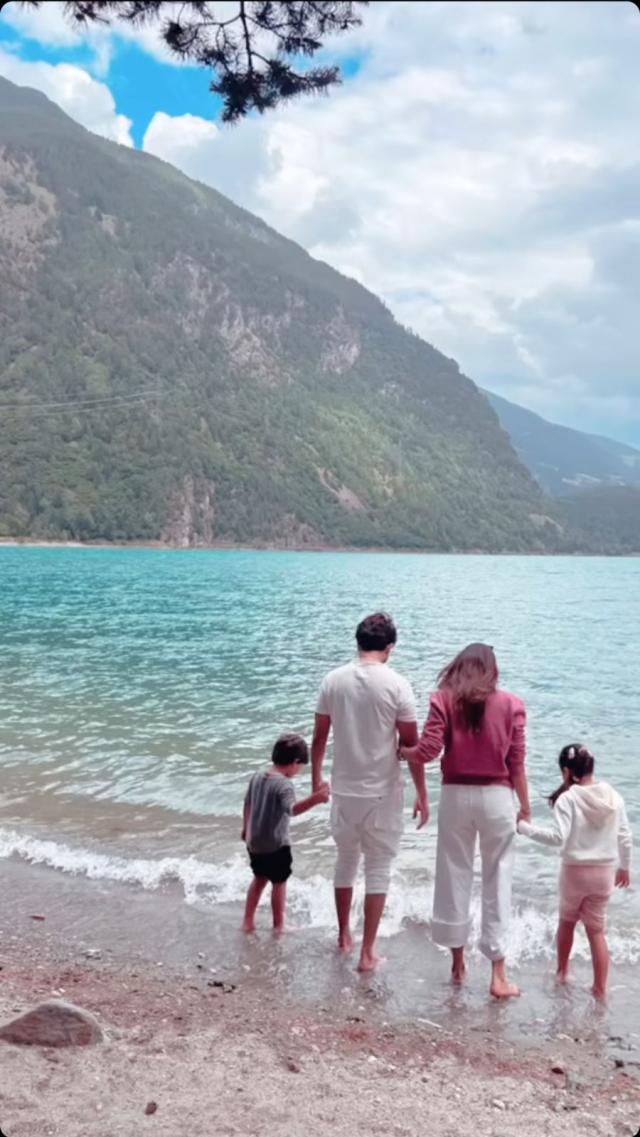 On the professional front, actor Shahid Kapoor was last seen in the film, Jersery.