Sara Ali Khan Asked Dad Saif Ali Khan If She Could Call Kareena Kapoor 'Aunty', Gets An Epic Reaction
Sara's father Saif Ali Khan had quite an ugly divorce with Amrita Singh, so everyone had their eyes on what the equation will be between Saif's daughter Sara Ali Khan from his first marriage and Saif's present wife Kareena Kapoor. Unlike any other stepmother and stepdaughter relationship, Sara Ali Khan shares an extremely warm equation with Kareena Kapoor Khan. While Sara and Kareena share a great bond like friends, there was a time when Sara was confused about how she should address Kareena. During a chat show, Sara Ali Khan had revealed that she had asked her dad Saif Ali Khan If She Could Call Kareena Kapoor 'Aunty'.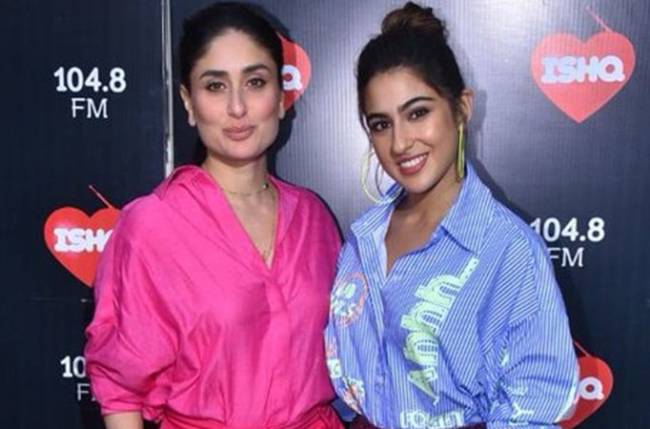 During her appearance on Koffee With Karan, Sara Ali Khan opened up about her relationship with her stepmother Kareen Kapoor Khan. She said, "It has never been confusing. Kareena herself says, 'Look, you have a great mother. What I want is for us to be able to be friends." Sara continued to share that her father Said also never mentioned Kareena as her second mother. She added that Saif did not make it uncomfortable for her in any way to get along with Kareena.
During the same chat show, host Karan Johar asked Sara if her dad has ever asked her to address Kareena as 'Choti maa'. Reacting to that, the Love Aaj Kal actress laughed it out at first. She then went on and revealed that Kareena would have a nervous breakdown if she ever called her that. Sara shared that in the beginning, she was confused about how should she call Kareena. She said, "I used to be like, 'What should I call her? Kareena? Aunty?' And my father was like, 'You don't want to call her aunty!" The Simmba actress said that her father warned her that she does not want to call Kareena 'aunty'. As Saif had the best reaction, Sara further shared that she now calls Kareena either 'K' or Kareena.