"Rhea Ko Phasao Drama" Sonam Kapoor, Anurag Kashyap, and 2500 Others Sign Open Letter For Media
Rhea Chakraborty has been cast guilty in Sushant Singh Rajput case by the media trial. Although the court and the CBI are yet to pass judgement, people have already condemned her guilty. Now, many actors from the film fraternity have come together to write an open letter to the news media to remind them of the hypocrites they are being here. Stars like Sonam Kapoor, Anurag Kashyap, and Zoya Akhtar have come forward to show how disappointed they are at the way the media has treated the young girl Rhea Chakraborty.
The letter starts with addressing the 'news media of India', with a question that reads, "We, are worried about you. Are you feeling ok?" The letter then goes on to talk about how male members of the Bollywood are treated as compared to female. It reads, "We know you can be different – because we have seen you be kind and respectful to the Salman Khans and Sanjay Dutts of this world, urging us to think of their families, fans and careers. But, when it comes to a young woman who has not even been proven to commit any crime, you have assassinated her character, egged an online mob on demonise her and her family, fuelled wrongful demands and called her arrest your victory."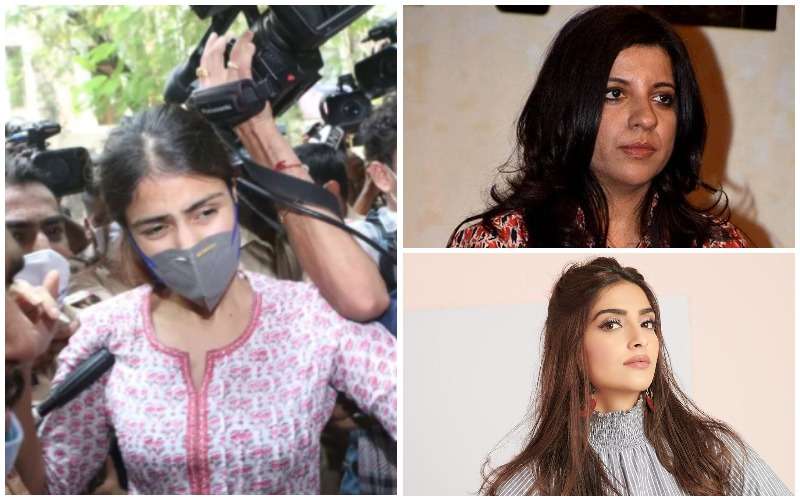 The letter further mentions that the news media chose to, "endlessly violate her privacy and work overtime on false accusations and moralistic innuendo for a drama of 'Rhea ko phasao." According to the reports, more than 2500 people from the film fraternity have signed this open letter.
Earlier celebrities like, Kareena Kapoor, Huma Qureshi, Vidya Balan and many others had supported Rhea by sharing a quote on social media which was written of Rhea's t-shirt, "Roses are red, violets are blue, let's smash the patriarchy, me and you".