Reaction of different actors on Raj kundra case
Raj Kundra , the husband of famous bollywood actress have been arrested in the case of pornography case as the mumbai police have found him the "key conspirator" in the case . He has been sent to the judicial custody with his partner Ryan Tharp, who is found guilty of the same offence. The case has been given to the crime branch for creating pornographic content and launching them through different applications. But the involvemeent of shilpa shetty is not yet declared . After the news of his arrest lot of celebs have come forward to share their thought.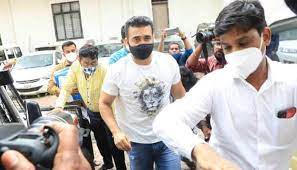 Kangana Renaut who is known for voicing her opinion on social media has also reacted to the Kundra arrest case . She writes on her instagram story that " this is why I call movie industry a gutter…….all that glitter is not gold, I am going to expose under belly of bullywood in my upcoming production called Tiku weds Sheru…..we need strong value system and conscience in a creative industry and of course aa whip." So like she has revealed the harsh reality of bollywood.
Like her , Poonam Pandey have also come forward infact she has filed a criminal case against Raj Kundra claiming that his company used to handle her app and post terminating the contract , they continued to post her pictures and videos on the app.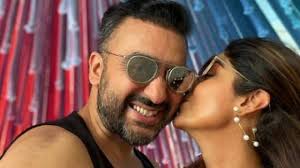 Other actresses also like the Gehana  Vashishth who was booked under the same case and now out on bail. Also reacted to his arrest She has also said that "she has worked as a heroine in 3 films produced by him and she said she has never forced me to do any such thing and always have paid me according to the work and also timely payment. If you have any doubt , you can google his work none of the work looks like a porn content.
So different people are giving different on this but the truth will be revealed and justice will be served no matter what.