Poonam Pandey Breaks Silence On Raj Kundra's Arrest, Recalls Her 2019 Criminal Complaint Filed Against Him
Actress Shilpa Shetty's husband Raj Kundra has been grabbing the limelight for all the wrong reasons lately. He was arrested on Monday night by Mumbai Police for allegedly creating pornographic films and publishing them through some mobile applications. Raj Kundra was arrested along with 11 other people involved in the case but the businessman is said to be the key conspirator in the case.
Now in an interview with ETimes, Poonam Pandey had reacted to Raj Kundra's arrest in a case related to the creation of pornographic films. She had stated, "At this moment my heart goes out to Shilpa Shetty and her kids. I can't imagine what she must be going through." The model also added that she doesn't want to use this incident as an opportunity to share her past differences with Raj Kundra. She added, "I refuse to use this opportunity to highlight my trauma."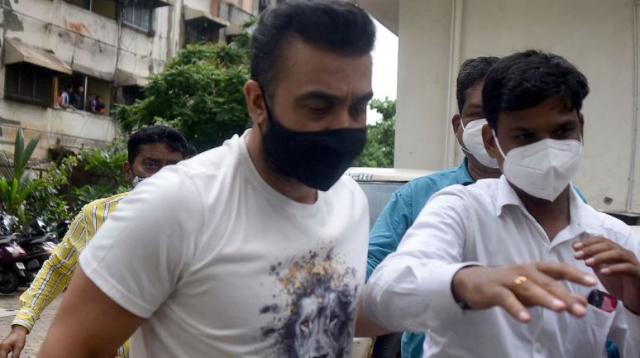 When asked to recall the complaint she had filed against Raj Kundra in 2019 she only stated the facts and refused to share in-depth details about the case. She had shared, "The only thing I'll add is that I have filed a police complaint in 2019 against Raj Kundra and subsequently registered a case at the honourable high court of Bombay against him for fraud and theft."
However, she had further stated that both the matters are completely different, and also the matter is under judicial consideration. She had revealed, "This matter is sub judice, hence I would prefer to limit my statements. Also, I have full faith in our police and the judicial process."
For those who are unaware, Poonam Pandey had filed a complaint against Raj Kundra and his business associates in 2019 for allegedly using her content even after termination of their contract. Back then she had shared in an interview, "They continue to post my pictures and videos on the app. To my horror, they also leaked my personal mobile number along with messages like 'Call me now as I am free to talk' and 'Call me now. Let us talk and I will strip for you' on the app. After that, I started receiving calls from all over, not in dozens but thousands, at odd hours, asking me for explicit services. People started sending me pornographic images and videos."
Raj Kundra had later reacted to the model's complaint and refrained from all the claims registered by the model against him. He had shared,  "I had invested in a company called Armsprime Media last year, which makes apps for celebrities. I am not aware of the petition as I exited the venture in December 2019 with a sale to the current shareholders."
Stay tuned for more such updates.