Ranveer Singh Wants To Have Babies In Next Two-Three Years; Actor Looks At Deepika's Baby Pictures And Asks Her "Ek Aisi De De Mujhe Bus Meri Life Set Ho Jae"
It's no secret that Ranveer Singh loves babies and wants to start his family with wife Deepika Paduone as soon as possible. The actor has said it at many events and shows that he is someone who adores babies and would like to have his own children someday. Now, in the promo of his TV show, Ranveer could be seen spilling some beans about his marriage and family life.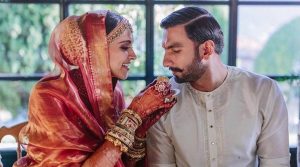 On his show, The Big Picture, Ranveer Singh admitted that he would be having babies in next two-three years. "aisa ki aap log jante hai meri shaadi ho gai hai aur ab 2-3 saal me bacche bhi honge (blushes). Bhaisaab, aapki bhabhi itni cute baby thi na.Mai to roz uski baby photos dekhta hoon, kehta hoon ek aisi de de mujhe bus meri life set ho jae (As you guys know I am married and may have kids in next two or three years. Bro, your sister-in-law (Deepika) was such a cute baby. I see her baby photos everyday and tell her 'give me one baby like this one, my life will be set')."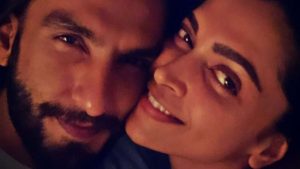 Ranveer then said to the contestant on the show that he is short listing some names, ""Mai shortlist bana raha hu names ke. Aap mind nahi karenge to mai le lu aapse, Shaurya (I am shortlisting names. Would you mind if I take 'Shaurya' from you)?" he said.
View this post on Instagram
Ranveer also told the contestant that he is jealous of his moustache, the contestant then informs Ranveer that the actor actually inspired him to grow the moustache.