Ranbir Kapoor Protects Pregnant Wife, Alia Bhatt From The Huge Crowd: Checkout Here!!!
Ranbir Kapoor and Alia Bhatt, a star couple in Bollywood, were at the event, and it was the former's kind nature that really won us over. It makes our hearts go "ahmm-ahmm" every time we see Ranbir Kapoor and Alia Bhatt. They exemplify being utterly and completely in love. Alia and Ranbir's love story is no less than a fairytale, starting with their dating relationship and ending with their gorgeous home wedding. Ranbir is making sure to spoil Alia and keep her secure now that she is expecting.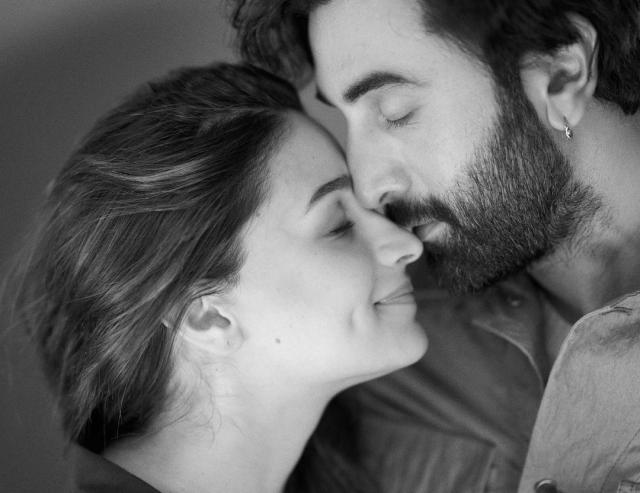 Ranbir and Alia have been quite active in the previous several months, promoting their movie Brahmastra. Although we frequently see the couple attending media events looking their best, Ranbir and Alia prefer to keep their private lives secret. A few weeks ago, Alia shared a picture of her and Ranbir relaxing in each other's arms in their home.
Ranbir and Alia went to a gathering on September 30, 2022. The expectant mother-to-be Alia looked gorgeous as always in a flowing dress with bell sleeves that were yellow in colour. Ranbir, however, chose a white t-shirt and wore it with a blue-hued blazer, pants, and sneakers. We were, however, completely won over by Ranbir's sweet gesture for Alia. Alia was held up so that she wouldn't fall by her adorable husband, who shielded her from the large crowd.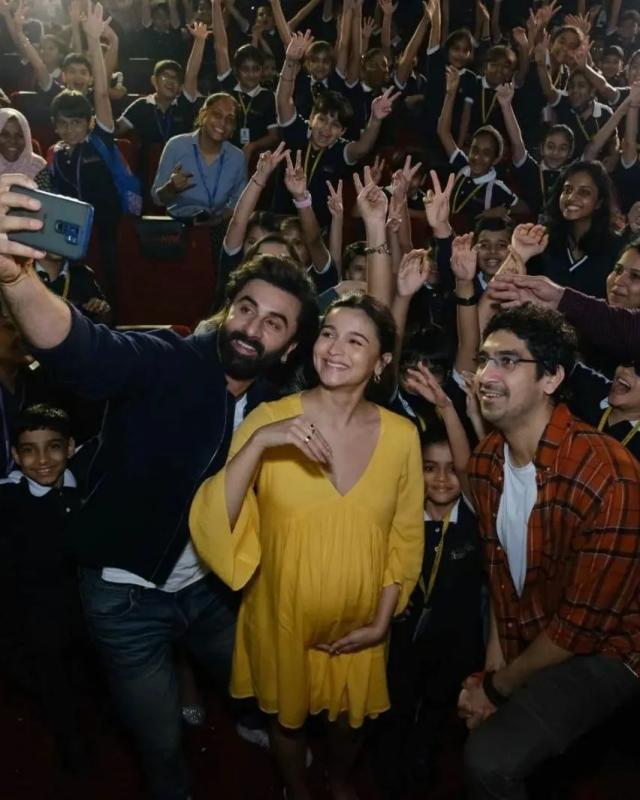 Ranbir Kapoor was questioned about the characteristics of his wife Alia Bhatt that he can put up with in an interview with Bollywood Bubble. In response, Ranbir explained how challenging it is for him to have sex with his pregnant wife, Alia. The actor revealed that Alia starts moving diagonally on the bed when she sleeps, which causes the bed to get smaller and smaller. The actor also mentioned how difficult it is for him to have to sleep in the bed corner.
He had said: "What happens with her when she sleeps is that she starts moving diagonally and eventually your bed space becomes smaller and smaller. Her head is somewhere, her legs are somewhere, and eventually, I'm on the corner of the bed, really struggling with that." On the professional front, Ranbir Kapoor and Alia Bhatt were last seen together in their film Brahmastra. 
We are glad to see Ranbir's way of protecting his pregnant wife, Alia Bhatt!