Radhika Apte trolled on Twitter for "anti-Hindu" movies and "working against our Indian culture".
Boycott Radhika Apte, Twitter trend: Actress Radhika Apte was ruthlessly attacked by Twitter trolls today. Obviously, they criticized her for "destroying Indian culture." Although Radhika Apte has not recently made any statements or movies that can be attributed to strong opposition, the trolls are sharing old photos and more from her movie Parched on social media, accusing them of promoting "obscene" content. This photo shows her intimate episode with actor Adil Hussein.
Apte, whose filmography is replete with films on social issues, hasn't yet responded to the trolling. "Their movies are so bad that I can't even put a photo video. The issue is that they have spread obscenity, boycott them in the interest of the country," one user wrote on Twitter using the hashtag #BoycottRadhikaApte.
When it comes to Kathua entire #Bollywood gang was with Placard
Why these people silent on #RajKundra ?
Habit of bollywood to defame degrad our culture #BoycottRadhikaApte pic.twitter.com/icQ3Kp1TIi#BoycottRadhikaApte

— Rahul Jaiswal (@Rahul22578409) August 13, 2021
Apte previously admitted that her role in Leena Yadav's film Parched (The Role of a Sex Worker) appeared when she needed her most. She also recalled that when nude videos went viral on the Internet, she reportedly appeared in the video. The clip came from a movie called Clean Shaven, and she said she was not there.
However, Twitter Troll Brigade blamed Apte and the entire Bollywood group for slandering Indian culture. A person on Twitter wrote, "Audience watch these movies and make these movies successful, then it becomes a trend that actresses do these type of roles then why this trend #BoycottRadhikaApte? Stop watching these movies & make the actors realize that we don't need this content so that they do good roles."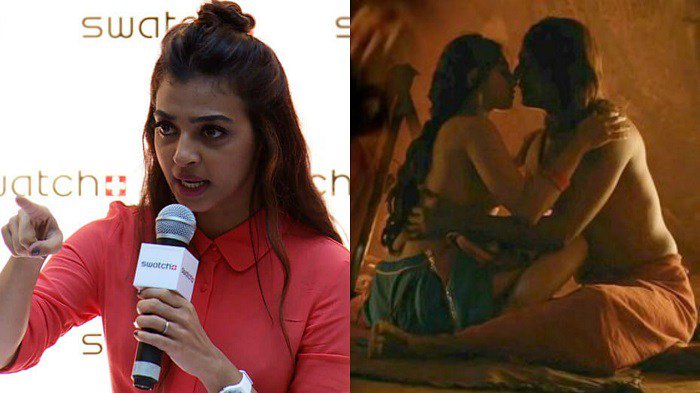 At the same time, some trolls have found a way to link the actor to the Raj Kundra case. Kundra, who is married to actress Shilpa Shetty, is currently in police custody for making and posting pornographic videos through a mobile app. Twitter users criticized Apte and other Bollywood actors for not talking about Kundera's arrest and opposing him. Many people believe that offensive content and religious sentiments should be completely prohibited.
Apte entered the Hindi film industry with a small role in the movie Vaah! The life of Ho Toh Aisi! In an interview last month, she told the Hindustan Times that she was fortunate to have completed major projects during the shutdown and received good reviews for several films. Their latest version is OK Computer, which also includes Vijay Varma and Jackie Shroff. He will soon star in the upcoming Netflix movie "Monica, O My Darling" with Rajkummar Rao, Huma Qureshi, and Sikander Kher.