Priyanka Chopra's Daughter, Malti Takes MakeUp Lesson From Mom, Looks Cute With Her Curious Eyes: See Here!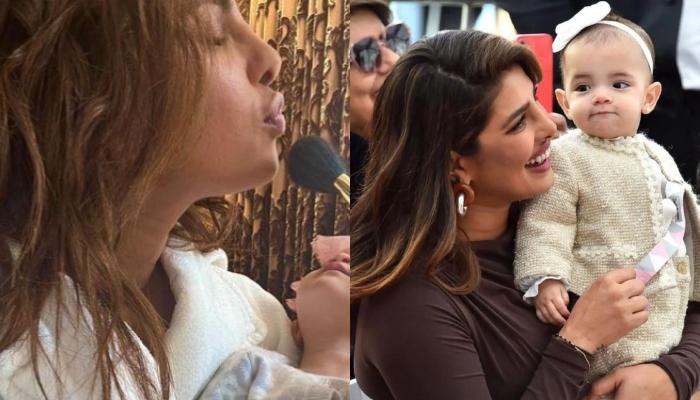 Priyanka Chopra took to Instagram on March 28, 2023, and uploaded a cute picture with her kid, Malti, and it's adorable. Priyanka Chopra Jonas, a global icon, has worked hard to strike a balance between her personal and professional lives. For those who are unaware, Priyanka and her husband Nick Jonas adopted their daughter Malti Marie Chopra Jonas through surrogacy in January 2022. Since then, the pair has delighted their followers on social media with gorgeous glimpses of their daughter.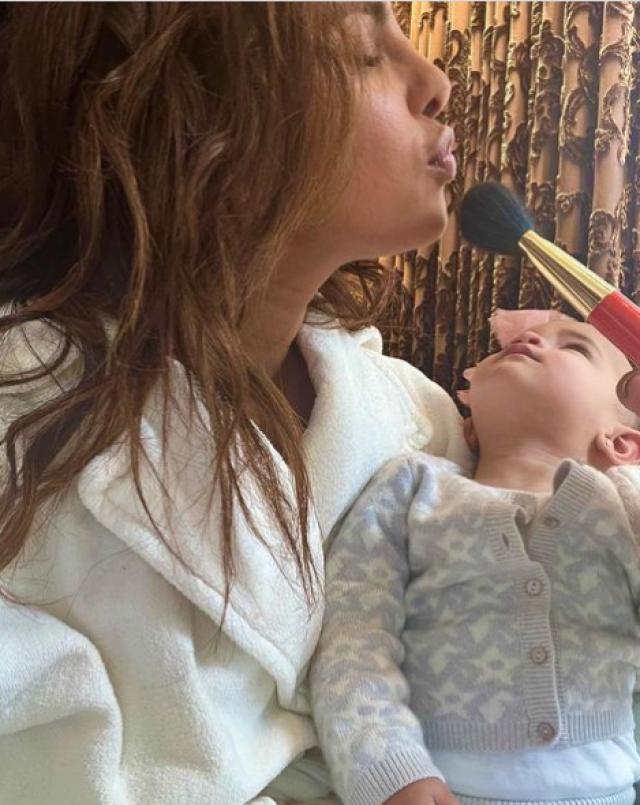 Priyanka Chopra recently shared a priceless photo of her and Malti, her infant daughter, on her Instagram account. Priyanka is seen in the photo applying her makeup and getting ready for her work commitment in London. On the other side, Malti Marie, her daughter, was spotted sitting on her mother's lap. Our hearts were quickly warmed by the baby girl's gorgeous expression as she watched her mother get ready, though. Sharing the lovely picture, she wrote: "Glam with mama. #MM."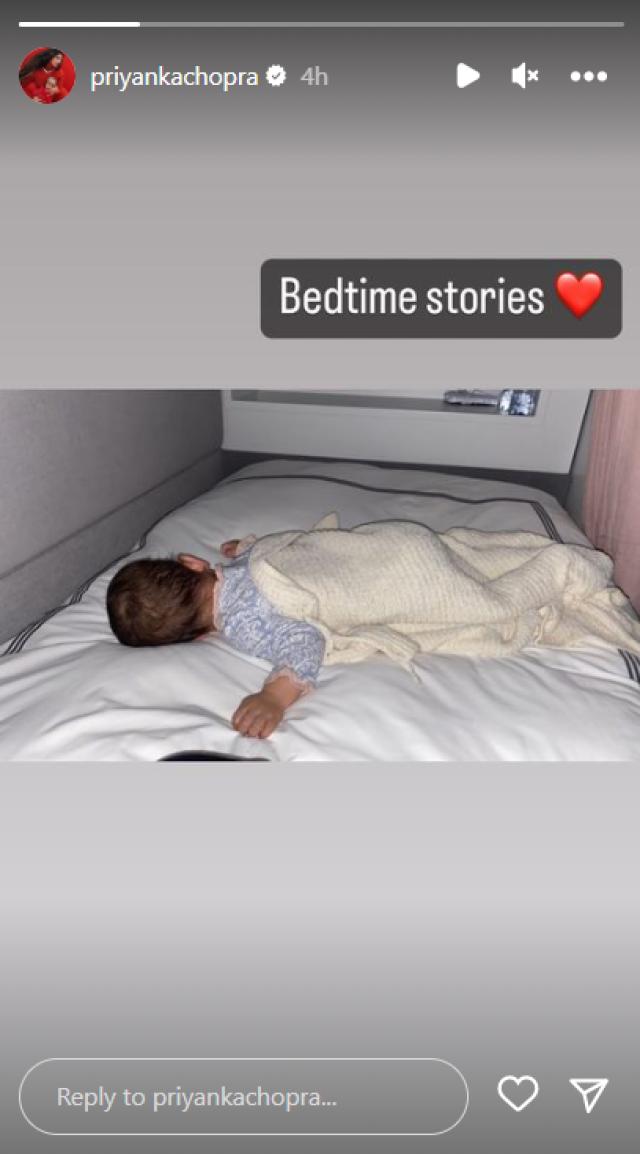 With the lovely photos of her daughter Malti, Priyanka Chopra Jonas frequently sends her followers into a frenzy. For instance, on March 26, 2023, she gave a glimpse of her baby, Malti Marie, and "bedtime stories" on her Instagram account. Malti could be seen in the photo donning a blue and white printed nightgown and dozing off on her bed. The picture didn't show the toddler's face, and she was covered by a blanket. The image was indeed too adorable to miss.
Priyanka Chopra Jonas and Nick Jonas recently celebrated the first birthday of their daughter, Malti, in style. In an interview with British Vogue, Priyanka discussed Malti and the unique sense of being her mother. The adoring mother further revealed that, despite being surrounded by many people who adore her, she feels incredibly unique when Malti only needs her.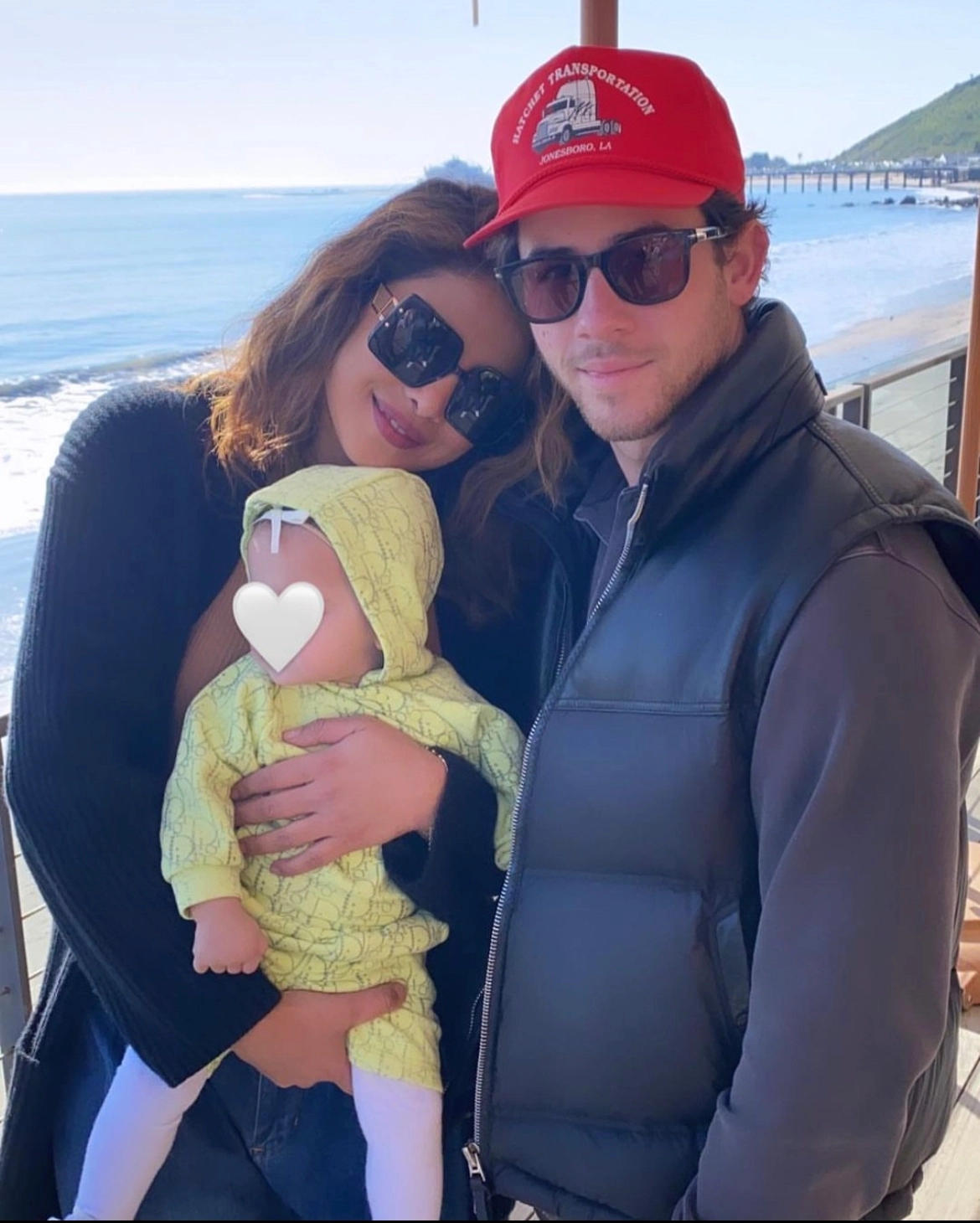 Further in the interview, Priyanka Chopra revealed why she chose surrogacy to bring her child into the world. She explained how she struggled to enjoy parenting because of several physical issues she had. She went on to say that she was happy of her choice to use a surrogate because she had been so nice and giving in caring for Malti for six months.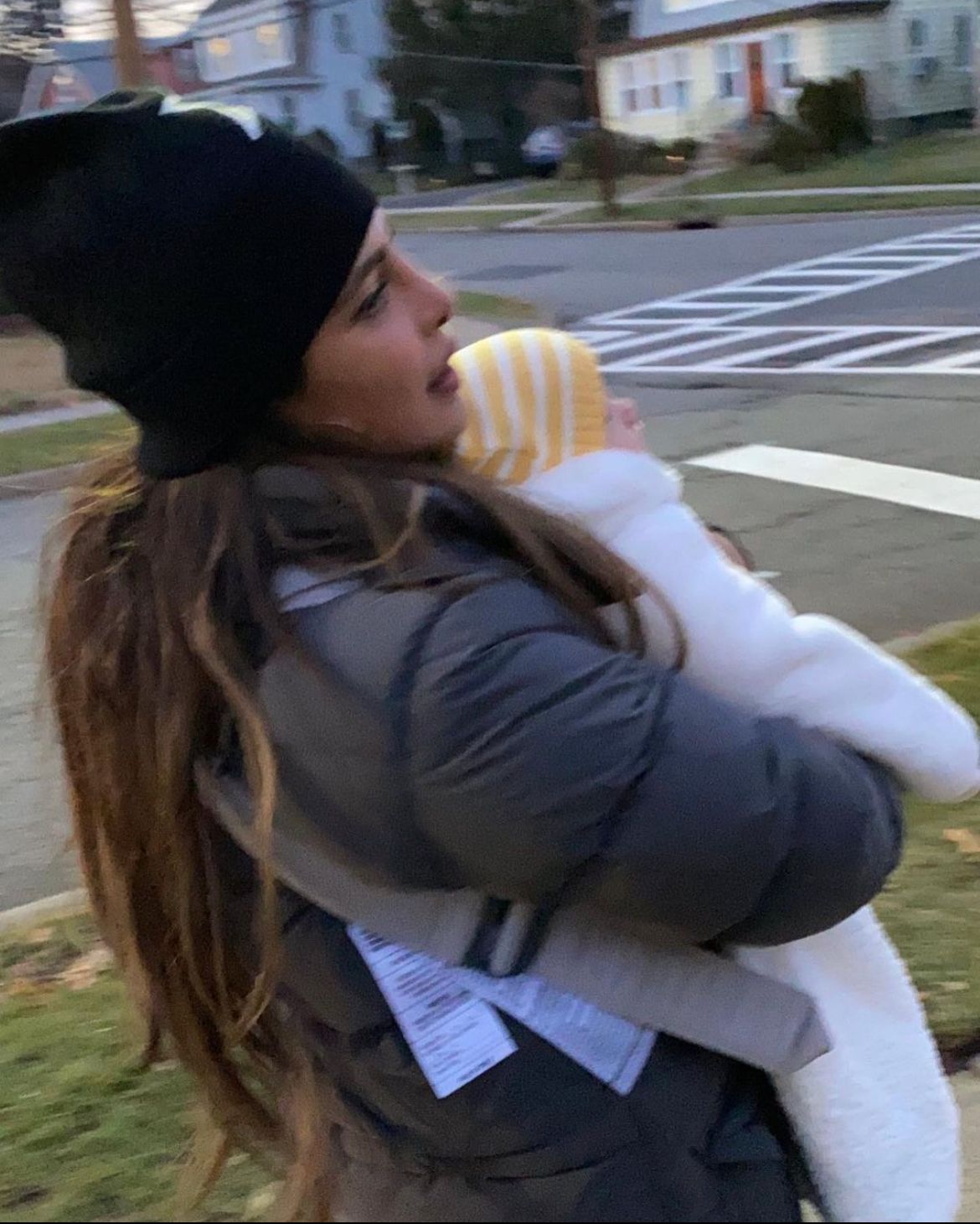 Priyanka Chopra has a busy schedule in the next months, as she is currently shooting for various projects in her pipeline. She will soon be seen in It's All Coming Back To Me, a romantic comedy movie, and the spy thriller web series Citadel. The Desi Girl, meanwhile, is getting ready to return to Bollywood after a brief absence with the eagerly anticipated film Jee Le Zaraa. This will be her first onscreen collaboration with Alia Bhatt and Katrina Kaif.