Preggers Lady Kajal Aggarwal Starts Her Prenatal Classes, Flaunts Her Baby Bump With Pregnancy Glow; Checkout!
Most beautiful diva star Kajal Aggarwal is all set to become a mother. Recently, she started her prenatal classes and shared a glimpse of the same on her Instagram handle, showing her baby bump. It is an embracing and pleasing motherhood journey for her and even, it is one of the most beautiful experiences for every woman. The actress Kajal Aggarwal is also cherishing the days of her first pregnancy. She started to take precautions to keep her baby safe and healthy especially in this hazardous environment.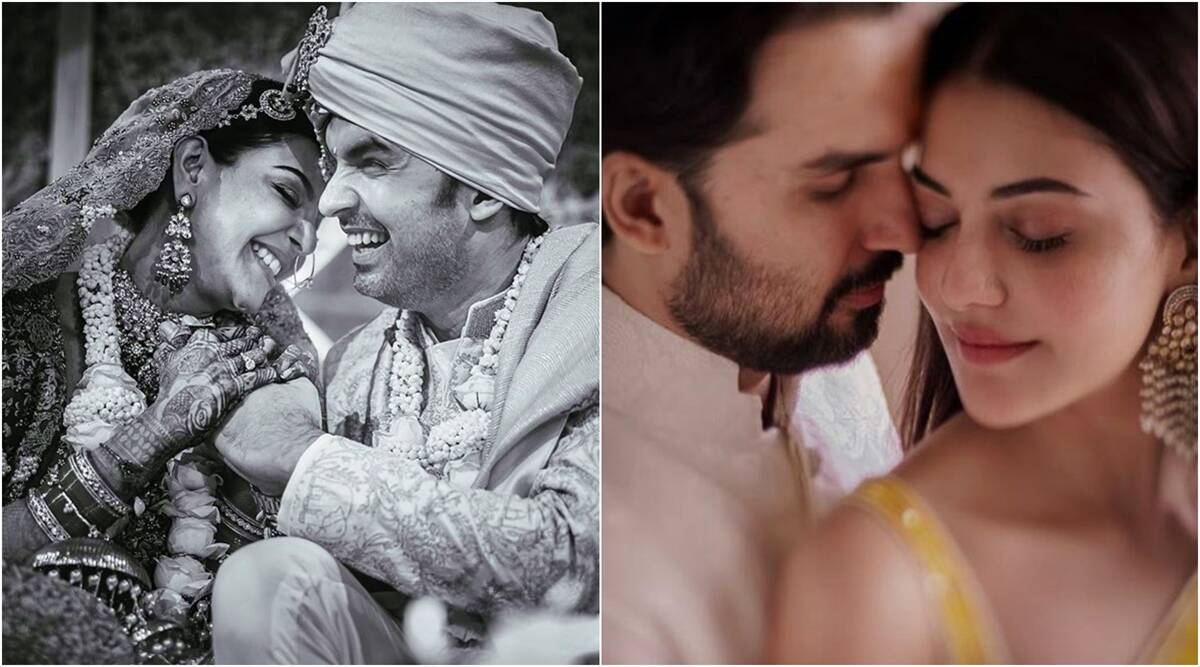 Kajal had informed her Telugu film, Acharya's team to cover her scenes soon as she was planning to take maternity leave. Her husband Gautam Kitchlu had also announced Kajal's pregnancy. On January 1, 2022, Gautam Kitchlu had announced his wife, Kajal Aggarwal's pregnancy, to share a post on his Instagram handle. Gautam had shared a pleasing picture of his wife Kajal to welcome 2022. However, he had confirmed Kajal's pregnancy reports. He had written: "Here's looking at you 2022."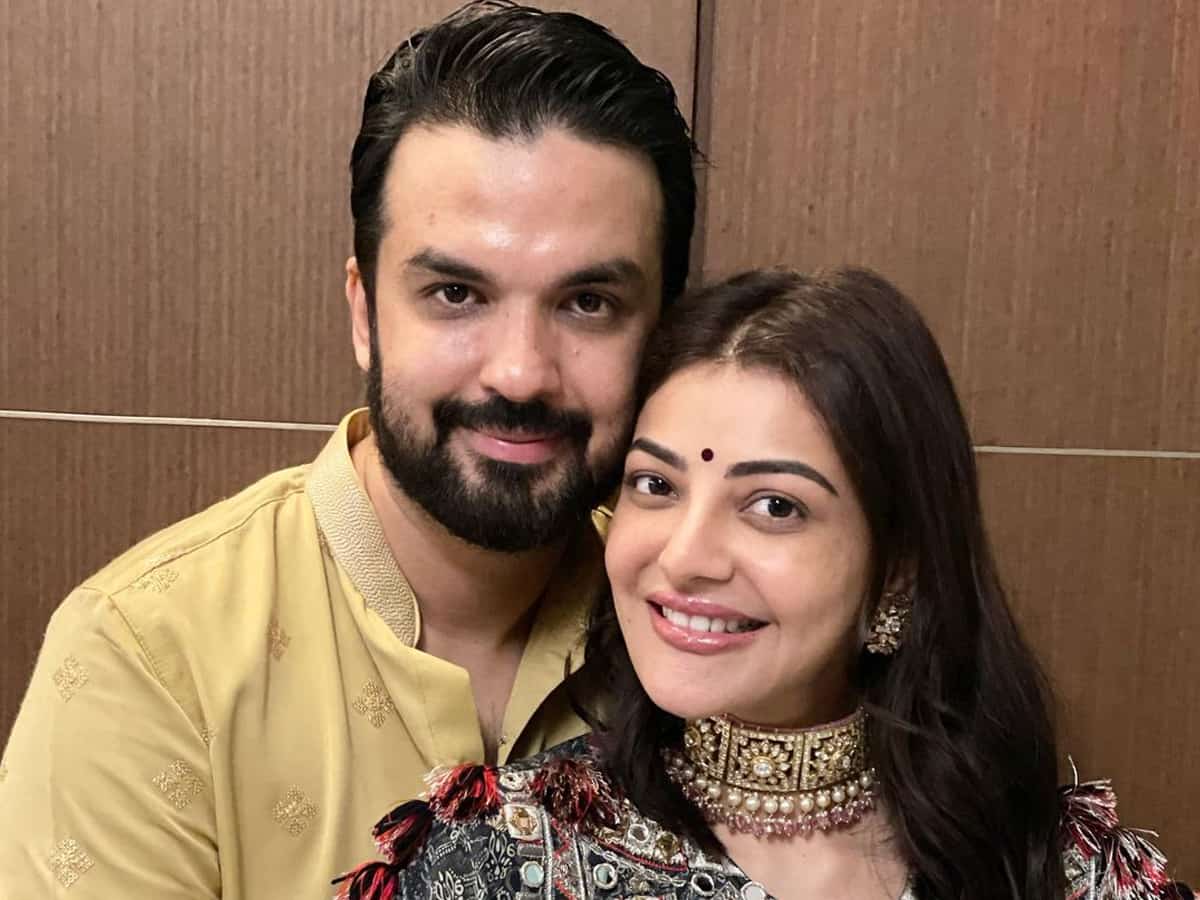 A few hours ago, the actress Kajal Aggarwal shared a picture from her prenatal classes. As we can see in her Instagram story she attended the class on Zoom meetings, and she revealed that she has started her prenatal journey.
In the picture, Kajal looked so adorable in a black outfit. Her lovely baby bump and pregnancy glow you can't miss. At the top of the picture, She wrote: "Delighted TO START MY @physique57india PRENATAL JOURNEY! @_debanshi." After Gautam had confirmed Kajal's pregnancy, she has been showing her baby bump with full pride.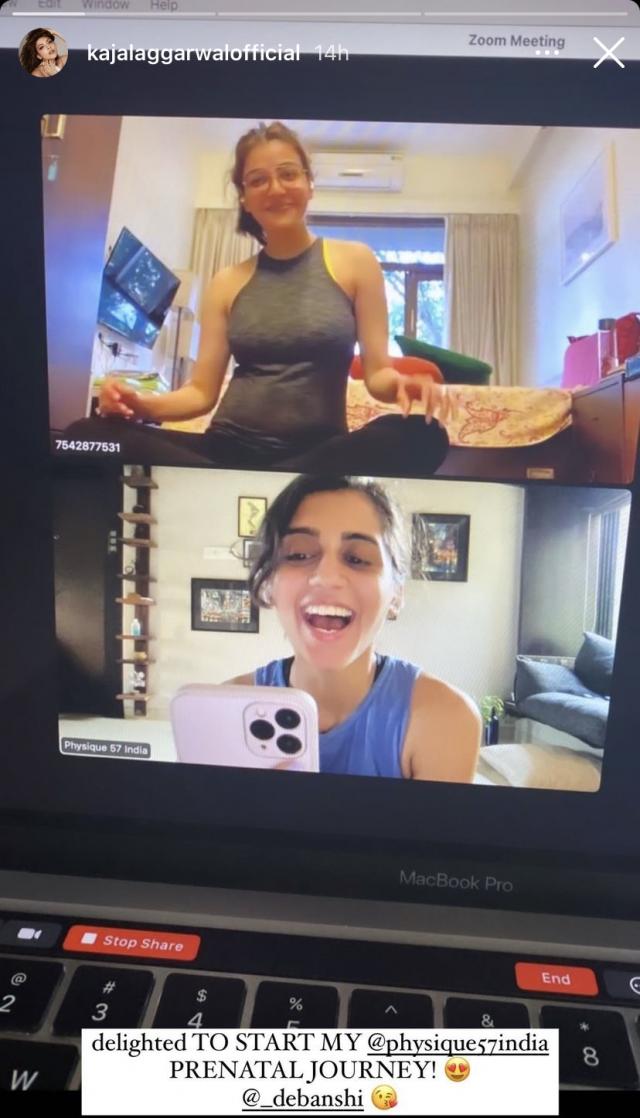 Later on, On January 3,  Kajal had shared a gorgeous picture with her husband, Gautam from their vacation in Goa in her Instagram story. In the picture, she was seen pairing with her husband with her charming pregnancy glow.
On January 2, Kajal Aggarwal had shared on her Instagram handle to share pictures of her New Year's celebration. Gautam was seen lovingly caressing his pregnant wife as they seemed together more stunning than before. Moreover this, she had written: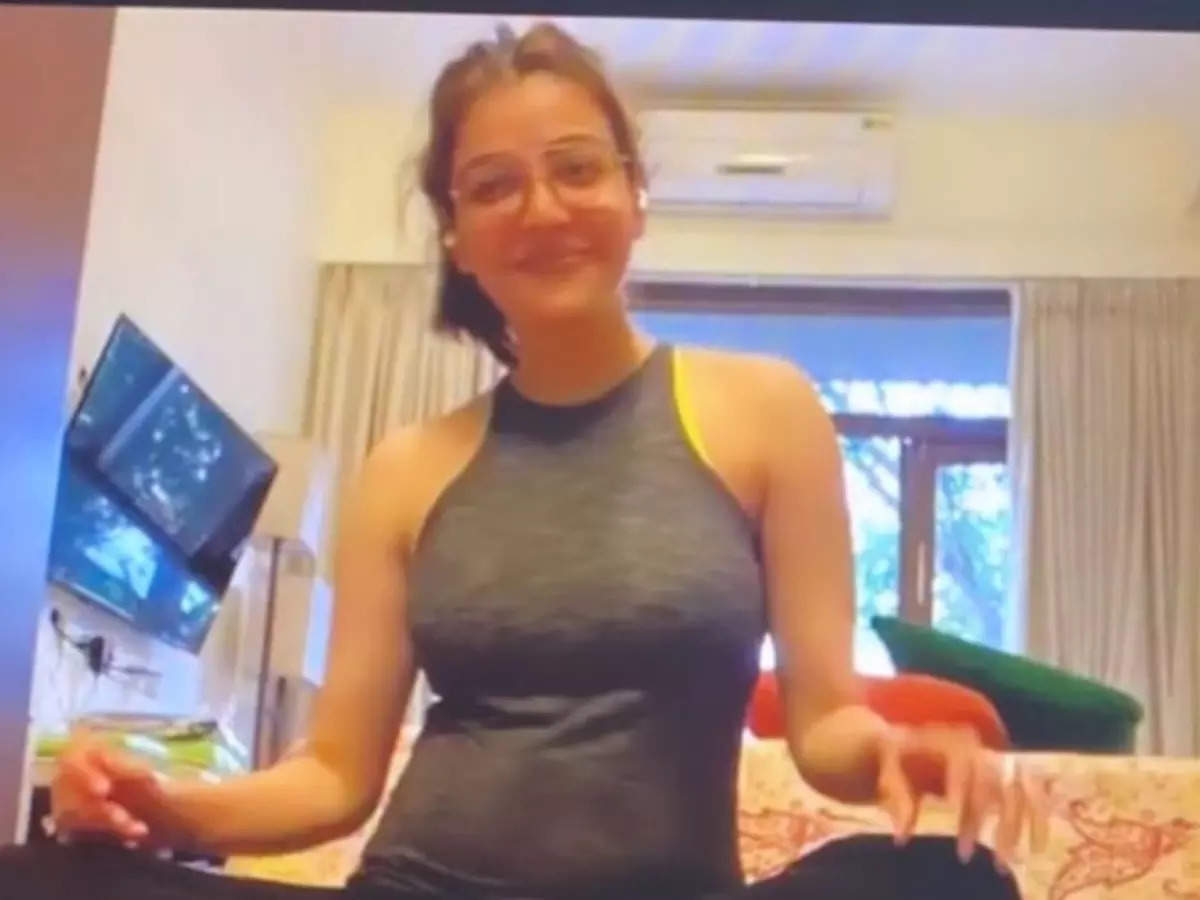 "So, I close my eyes to old ends. Open my eyes to new beginnings! Happy new year fam ❤️ Immensely grateful for 2021 Look forward to entering 22 with wisdom, kindness, and love in our hearts."