Power Couple Divyanka Tripathi And Vivek Share Holiday Pictures, "Paradise(s) Do Exist On Earth." Photos Inside!!!
Power couple Divyanka Tripathi and Vivek Dahiya went on a vacation to the Maldives to celebrate their sixth wedding anniversary. They have been clicking pictures of each other and documenting their journey and romantic vacation. They have been sharing pictures and videos on their Instagram handles respectively.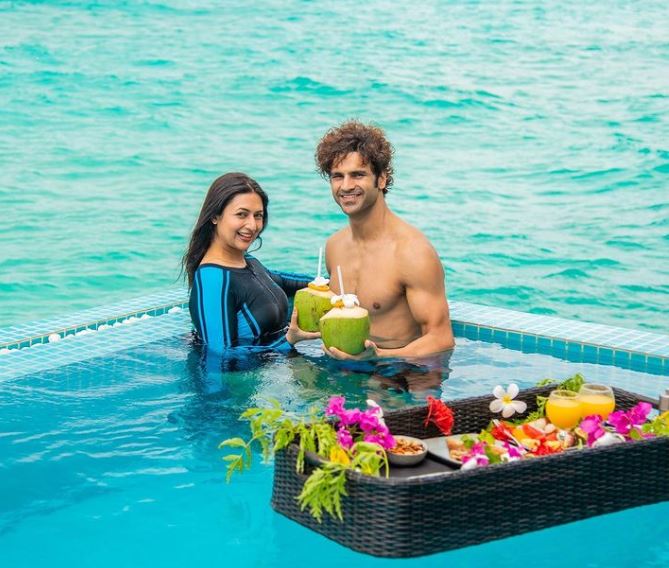 The actors were seen twinning in black outfits on their anniversary date on which the actress wrote, "I can only thank us for taking the plunge, for having faith in our destiny, for giving a chance to love 6 years back. Happy Anniversary Viv! PS: Anniversaries should compulsorily be cheesy romantic!" Actor Vivek also shared a picture from their special night and wrote, "6 years have swung by without us even realizing. It's your magic and my love for you that keeps us afloat in this adventure. I wouldn't trade this for anything in the world. That's a promise."
Vivek shared videos of him getting up and going for a swim in their private pool immediately after waking up. Divyanka also shared transition videos sharing her holiday scenes. The two shared pictures wearing bathrobes and having breakfast on the patio. Vivek shared a picture of the same and wrote, "Floaters between blue and green water." Their bed and bathtub were decorated with rose petals marking their anniversary celebrations. They are seen having fun, hanging out in their room, and enjoying a date by the beach. Divyanka shared a couple photograph on her Instagram handle with a caption, "Paradise(s) do exist on Earth." with a blue heart.
'Ishita Bhalla' aka Divyanka Tripathi from the famous serial "Yeh Hai Mohabbatein" is known as the most applauded bahu in the TV industry. Divyanka married Vivek Dahiya in 2016. The love birds met on the sets of "Yeh Hai Mohabbatein." Though working a long time, the two never felt for each other, until a cupid (Pankaj Bhatia) formally introduced them. The actress says, "It was not love at first sight. We took time to know each other as ours was an arranged match. We used to meet each other after work and look at each other from the perspective of a life partner."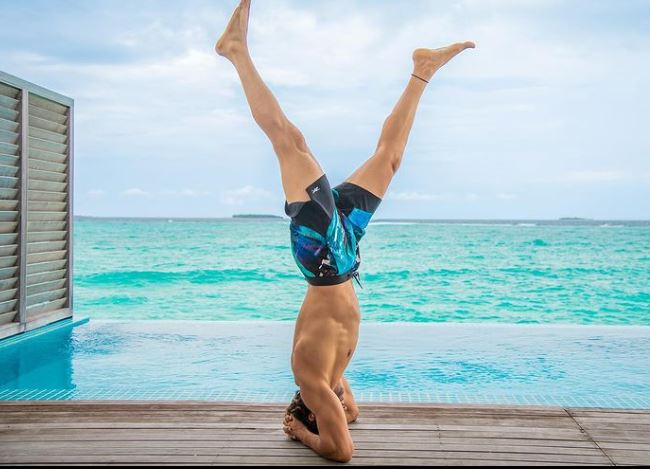 One of the most paid actresses in the TV industry also won "Nach Baliye 8" in 2017 with her partner Vivek Dahiya. Giving it back to the trolls for faking her injury, she shared a video clip showing how she got injured. On the work front, both of them have taken a break from their TV carrier, Divyanka has been active on social media and is trying to experiment with new things whereas Vivek has been trying his hands in the film industry.